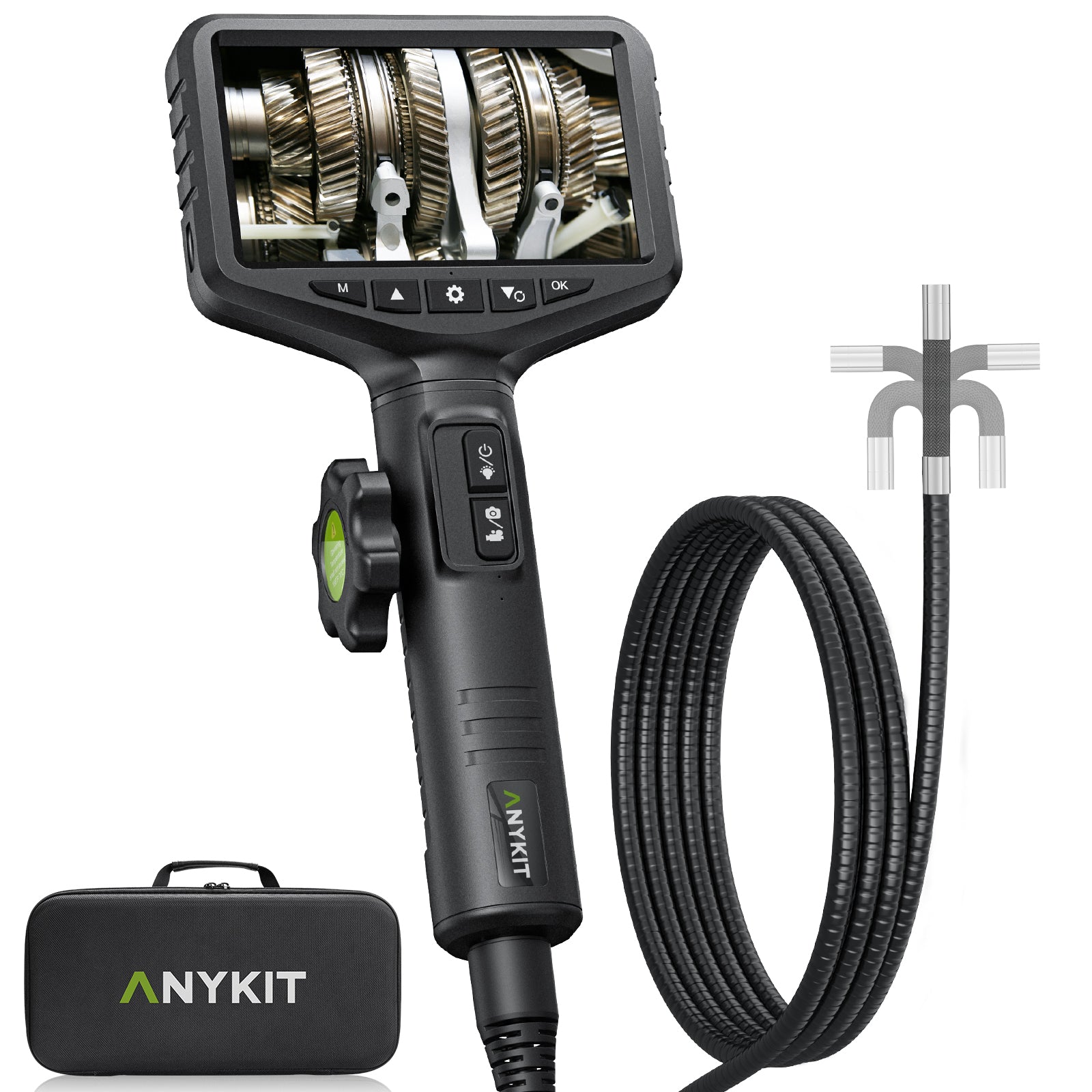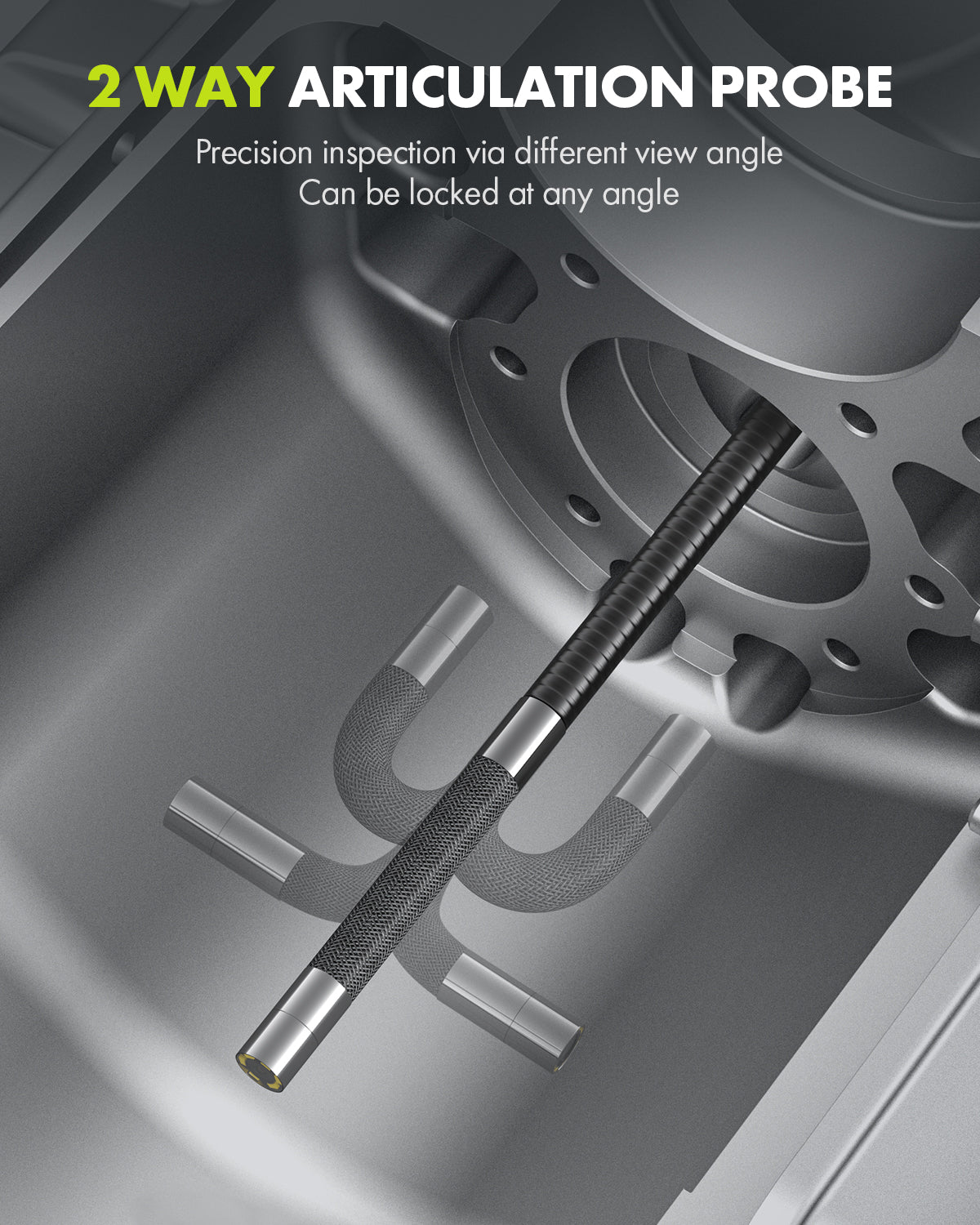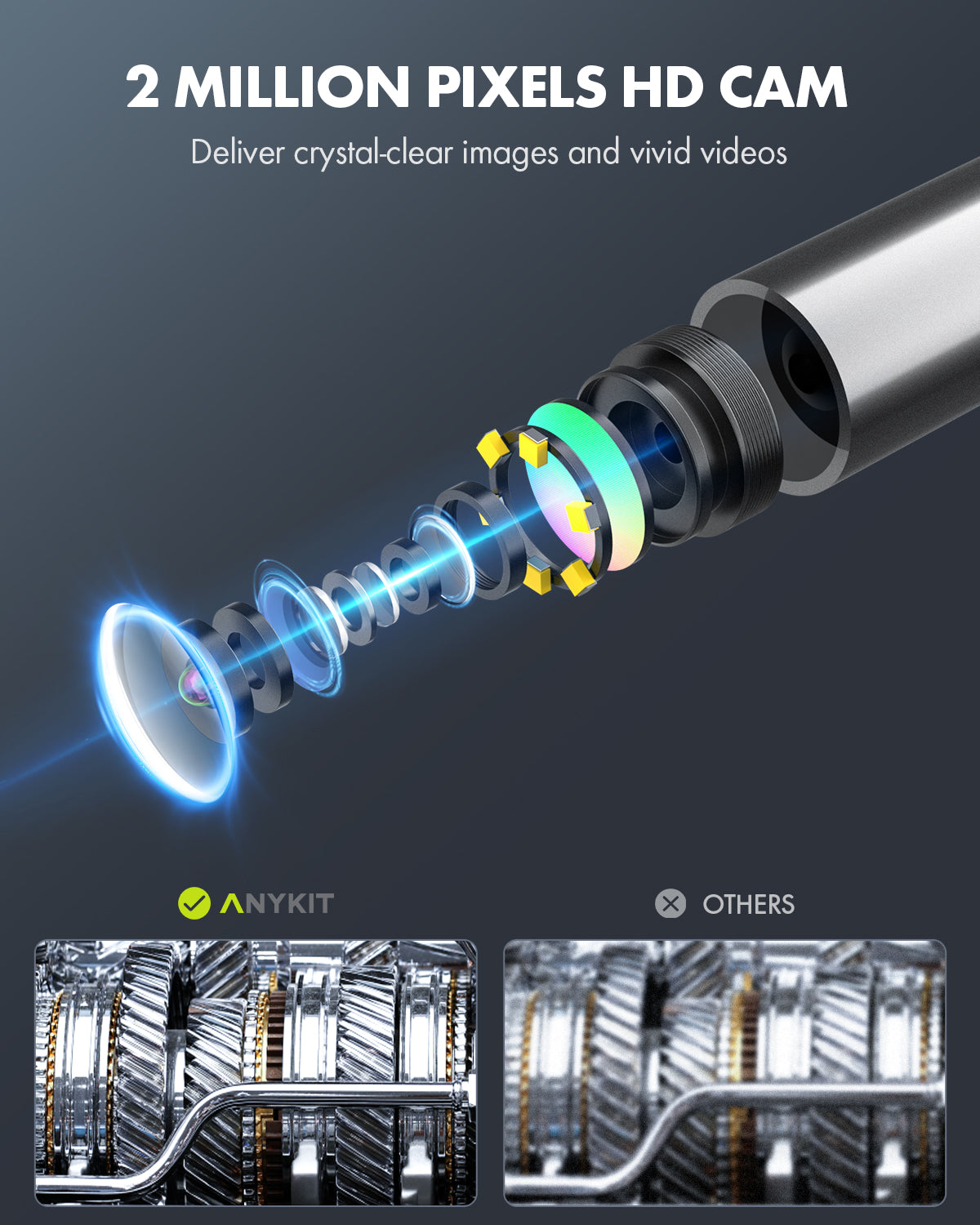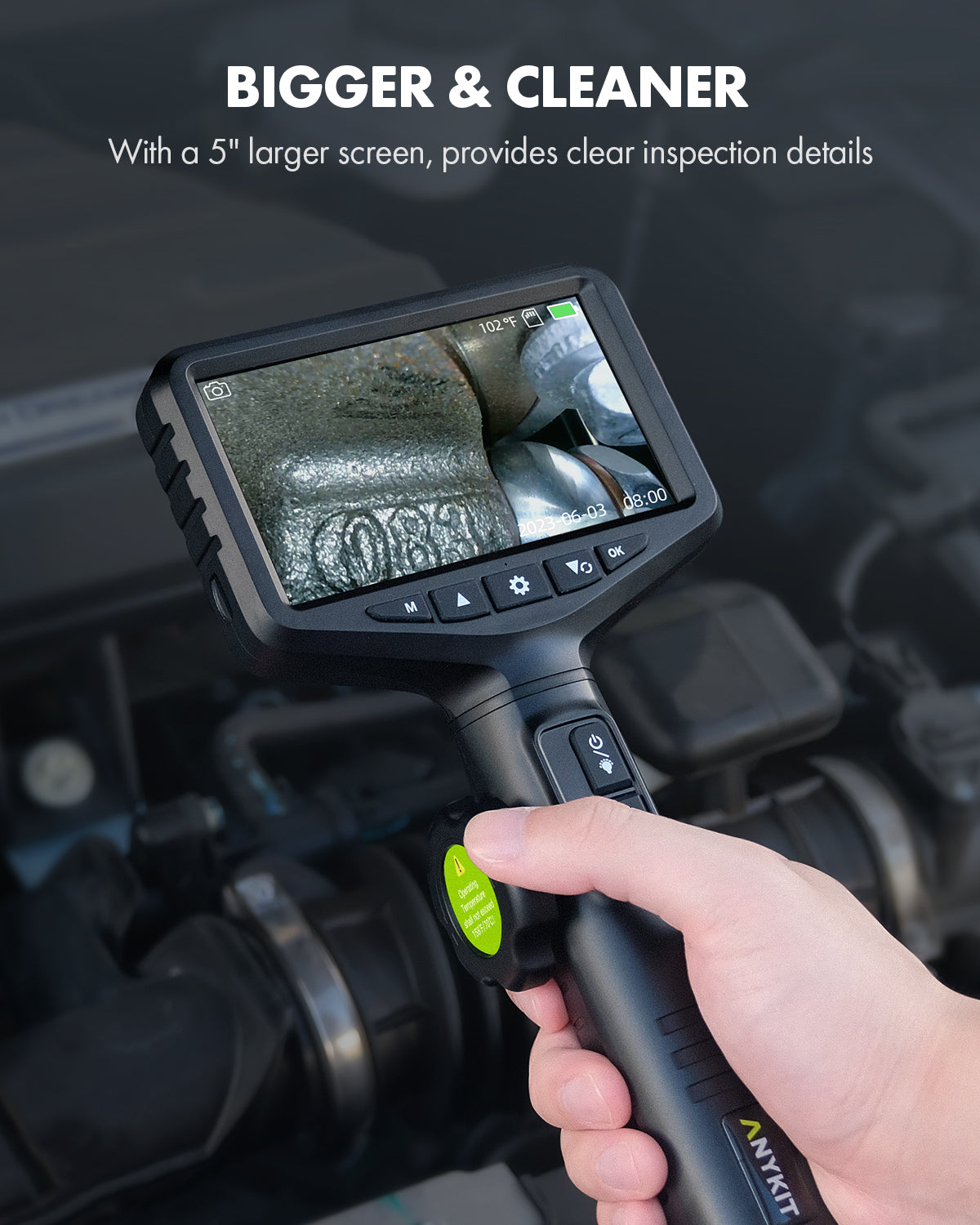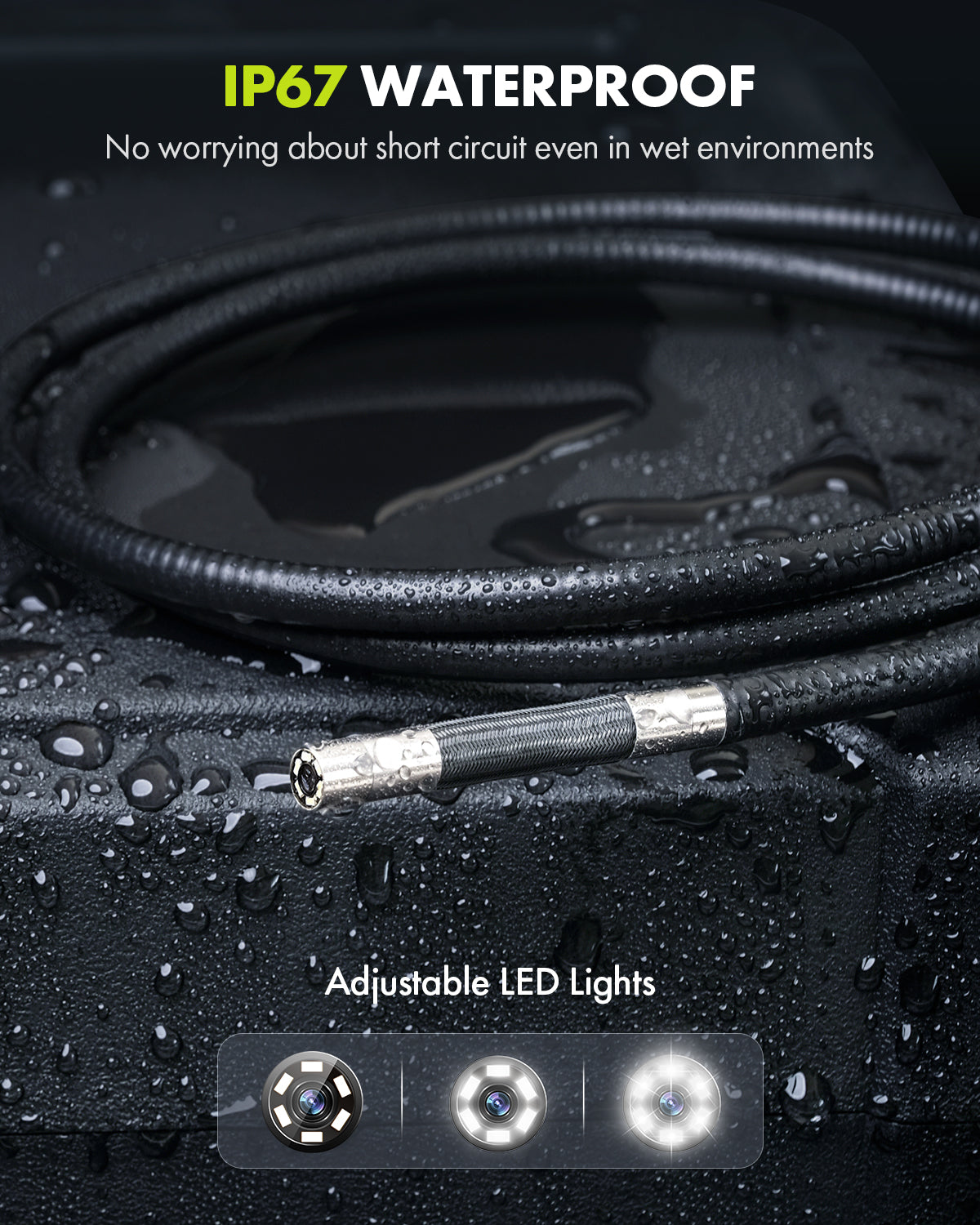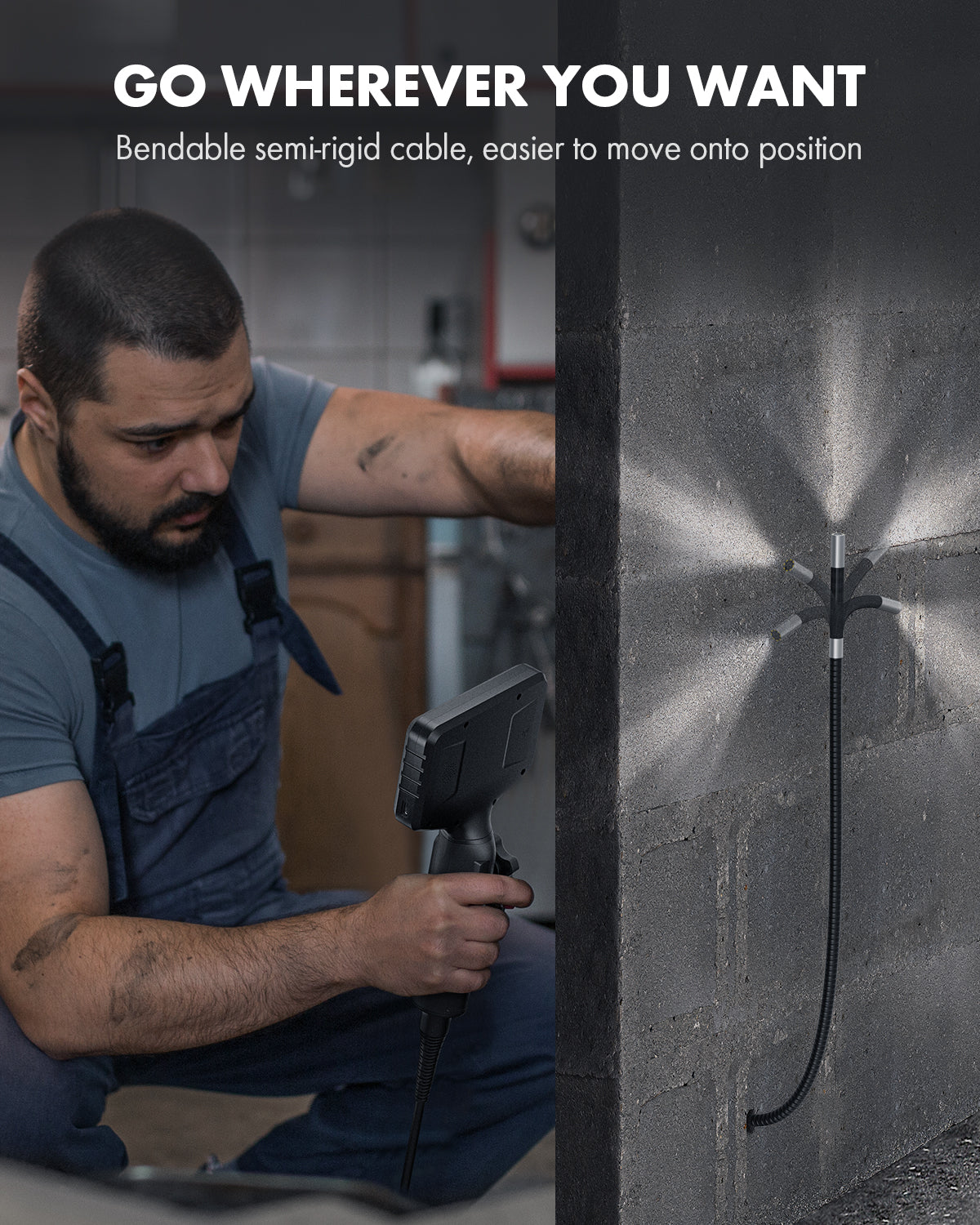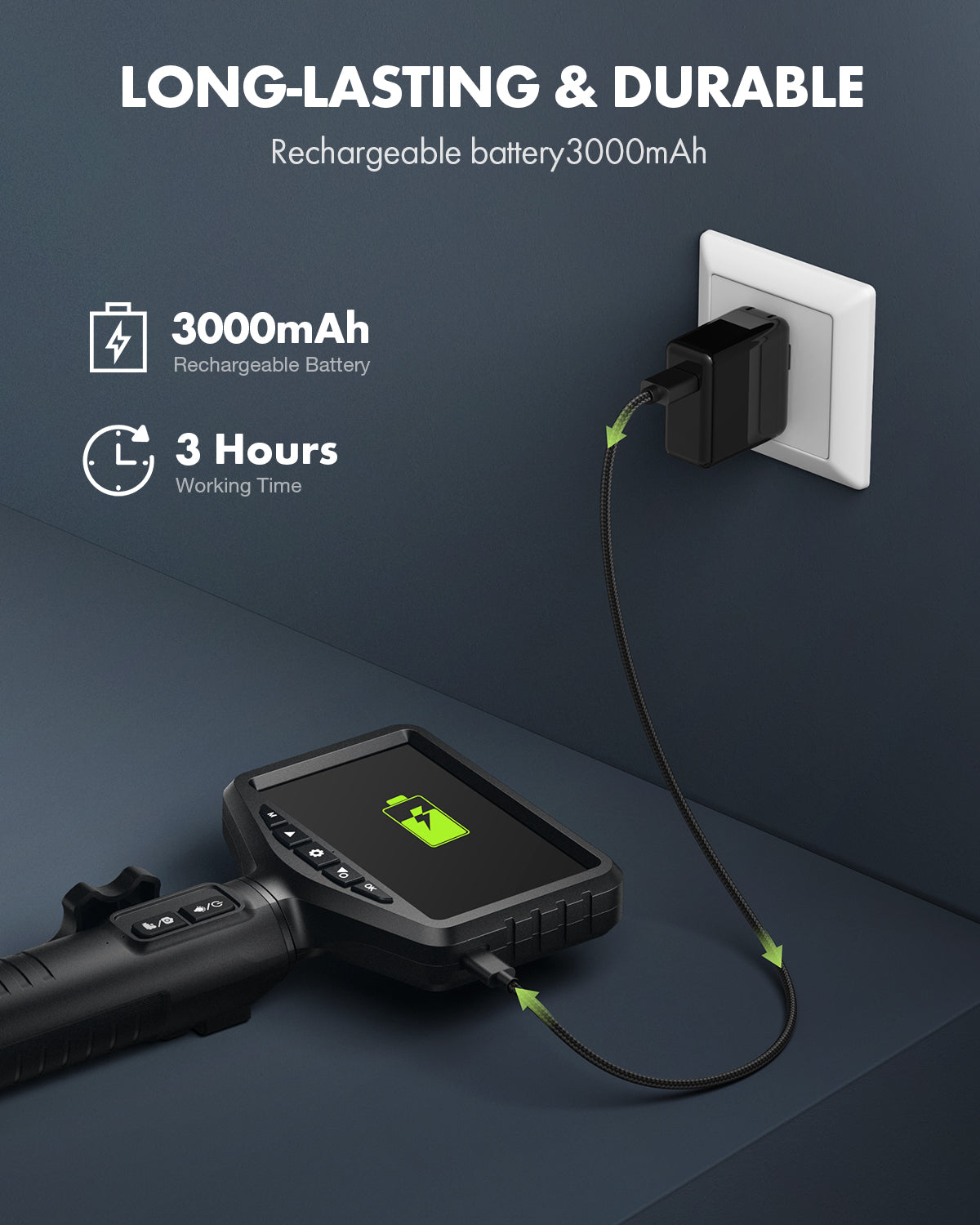 Anykit Two-Way Articulating Borescope, 2MP Industrial Endoscope, 5" IPS Screen Inspection Camera with 6 Adjustable LEDs,IP67 Waterproof Snake Camera with 5.08ft Semi-Rigid Cable
【𝟲.𝟱𝙢𝙢 𝙐𝙡𝙩𝙧𝙖-𝙏𝙝𝙞𝙣 𝙇𝙚𝙣𝙨】 The articulating borescope is an essential tool for professional technicians and DIY enthusiasts alike, without the cost and downtime of disassembling equipment, and the 6.2mm ultra-thin lens allows easy access even in the tightest of spaces.
【𝙍𝙚𝙖𝙙𝙮 𝙩𝙤 𝙪𝙨𝙚】 No need to connect your phone and install apps. Comes with a 5-inch IPS HD screen that provides excellent images right out of the box to help technicians determine defects faster and more accurately.
【𝙃𝙞𝙜𝙝-𝙥𝙚𝙧𝙛𝙤𝙧𝙢𝙖𝙣𝙘𝙚 𝙙𝙪𝙧𝙖𝙗𝙡𝙚 𝙘𝙖𝙗𝙡𝙚】 Bendable semi-rigid cable with certain hardness can fix the shape easily into the inspection area with curvature. Comes with IP67 waterproof performance, making it more practical.
【𝘾𝙡𝙚𝙖𝙧 𝙖𝙣𝙙 𝙗𝙧𝙞𝙜𝙝𝙩 𝙫𝙞𝙨𝙪𝙖𝙡𝙨】 The 200W pixel HD lens is equipped with 6 adjustable brightness LEDs to provide sufficient visual illumination needs when detecting cylinder walls or ceiling leaks in engines.
【𝙋𝙤𝙬𝙚𝙧𝙛𝙪𝙡 𝙖𝙣𝙙 𝙥𝙤𝙧𝙩𝙖𝙗𝙡𝙚】 It is widely used in pipeline, automobile, boiler, turbine engine, machine inspection, welding, defect inspection, etc. If you are an electrician or industrial machinery technician, it will reduce maintenance cost and improve work efficiency.