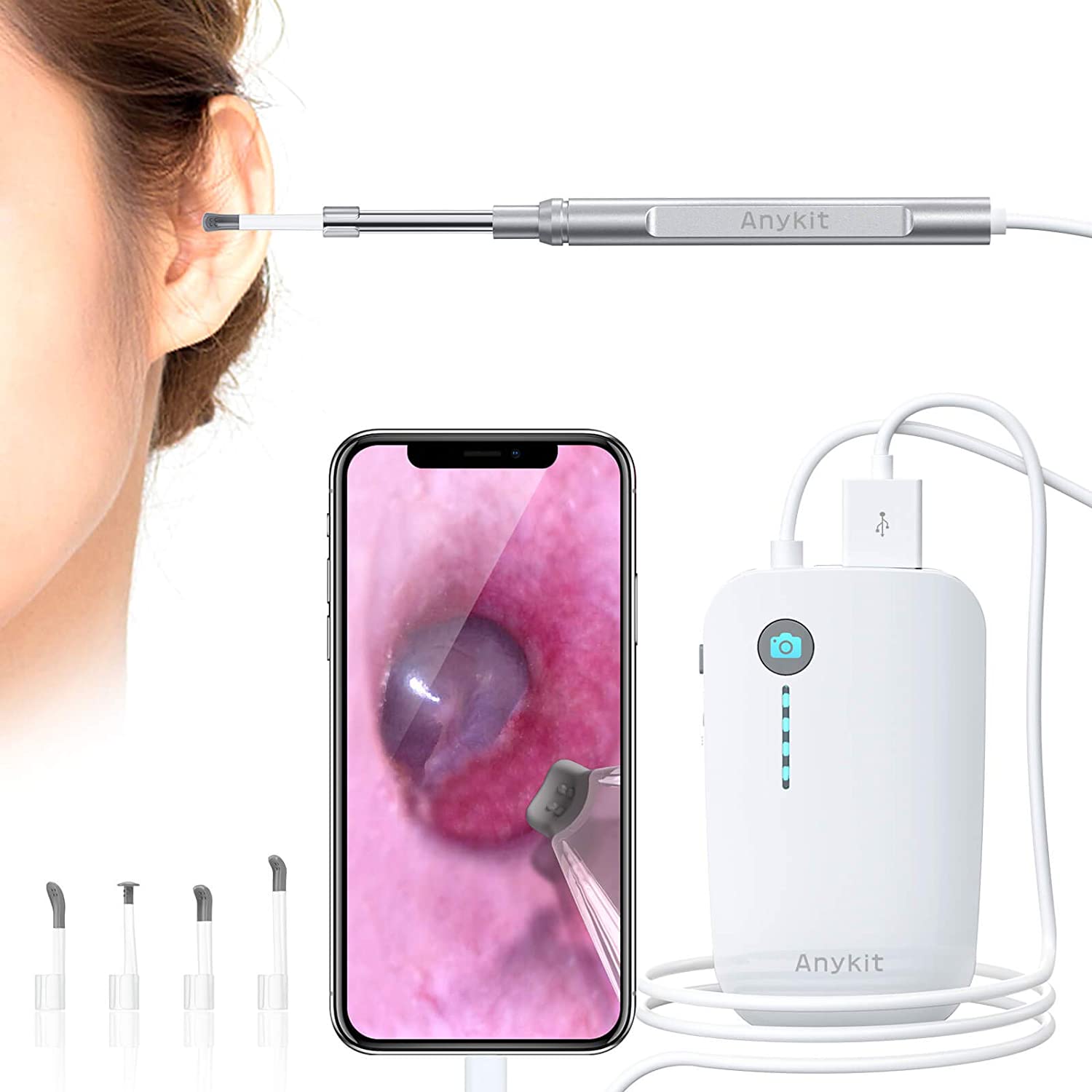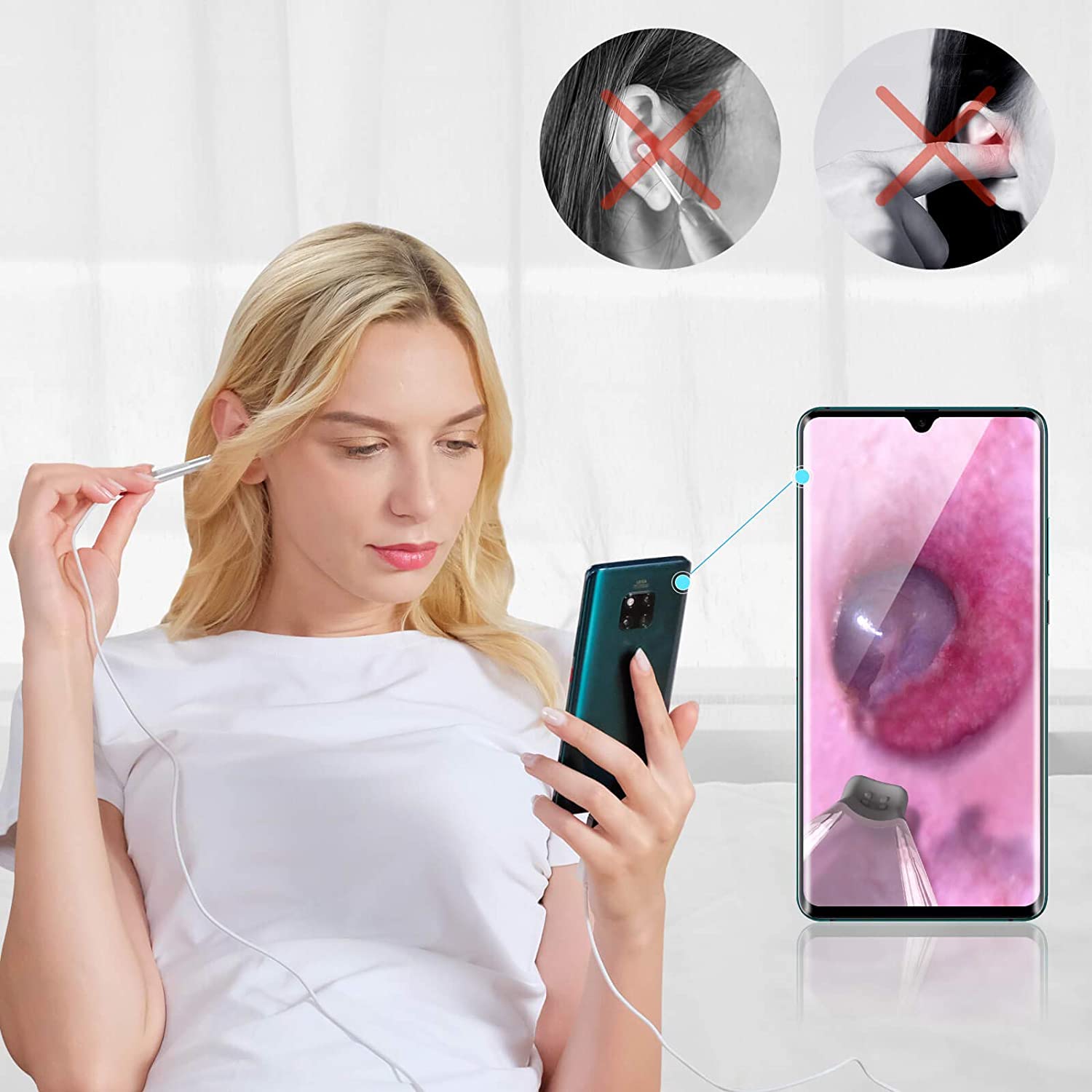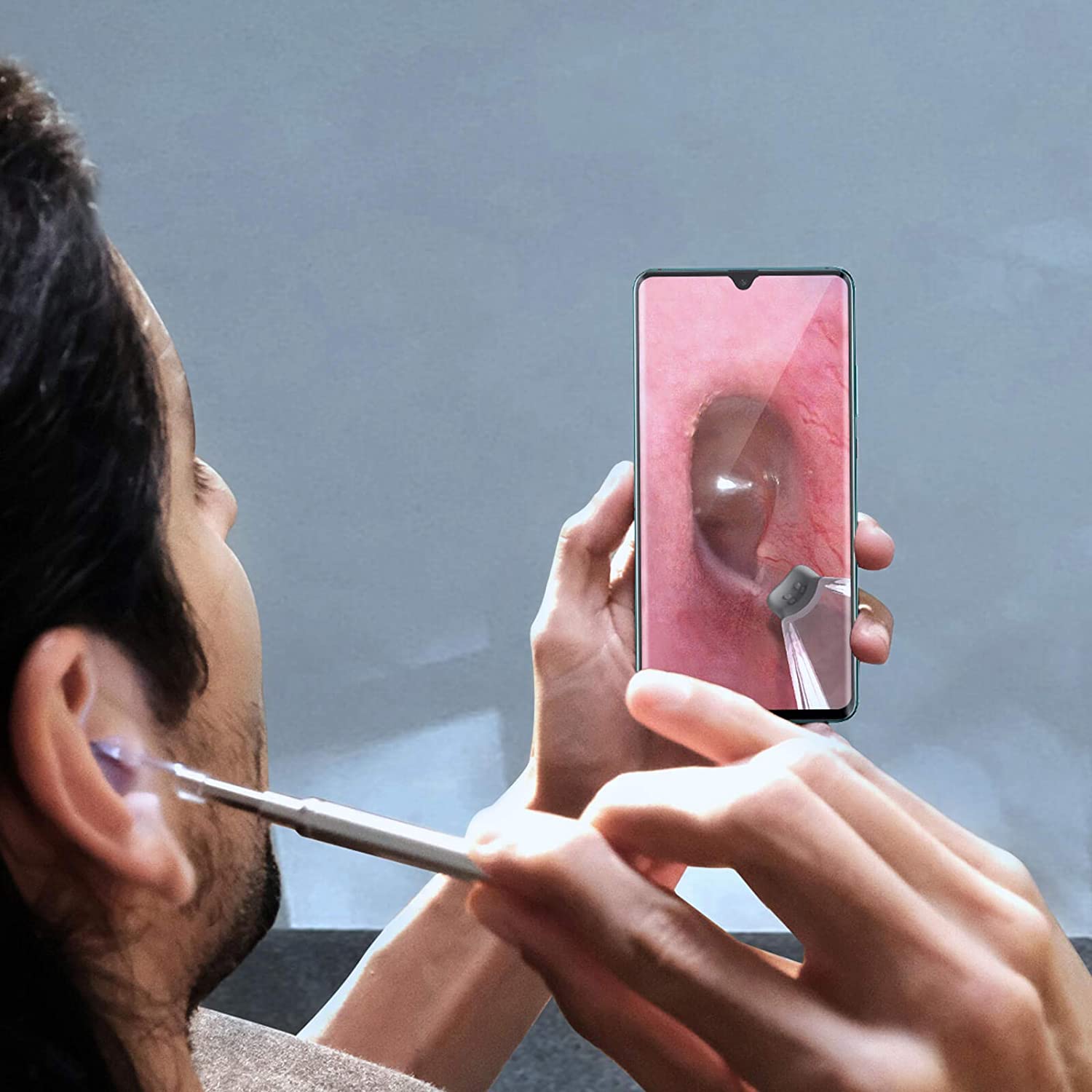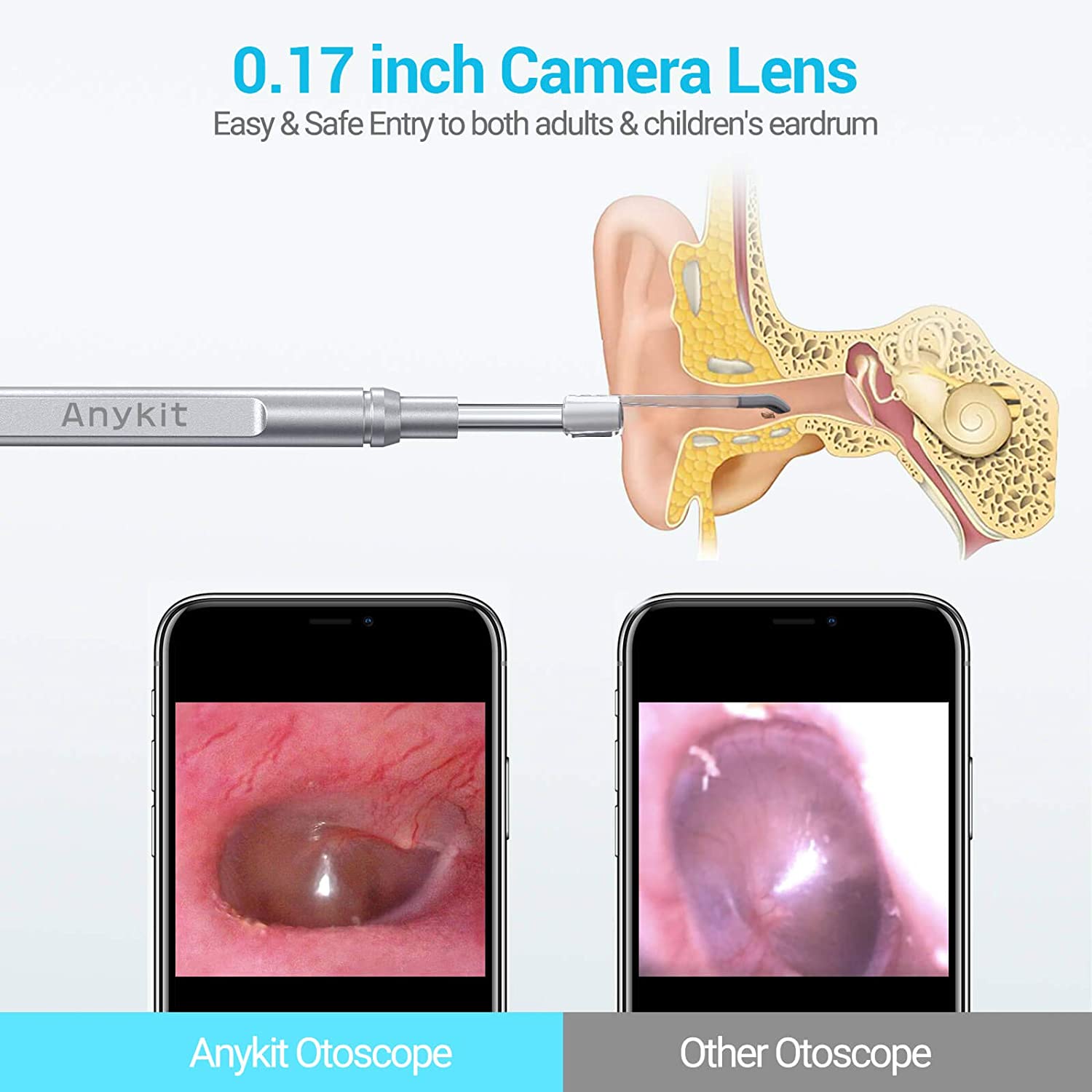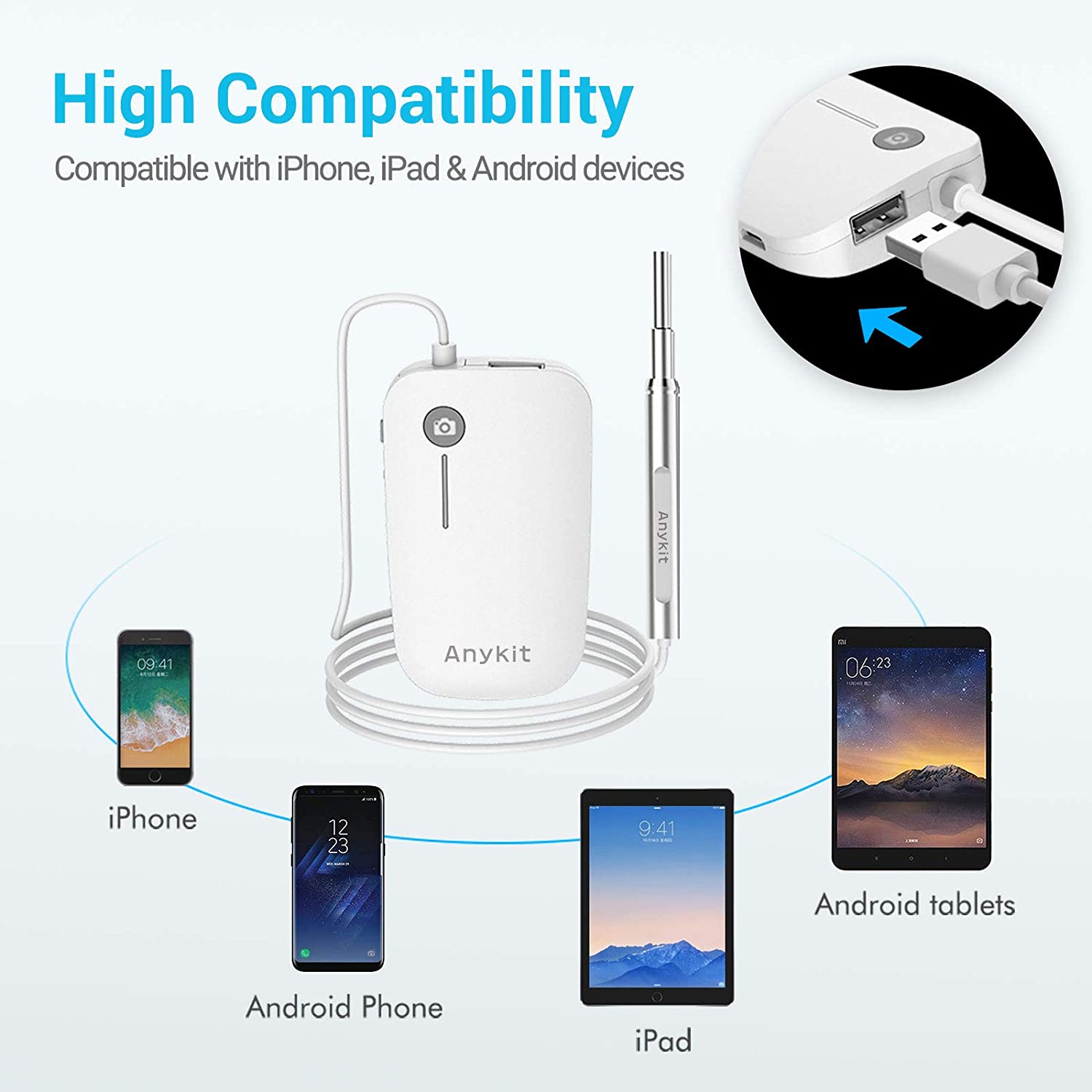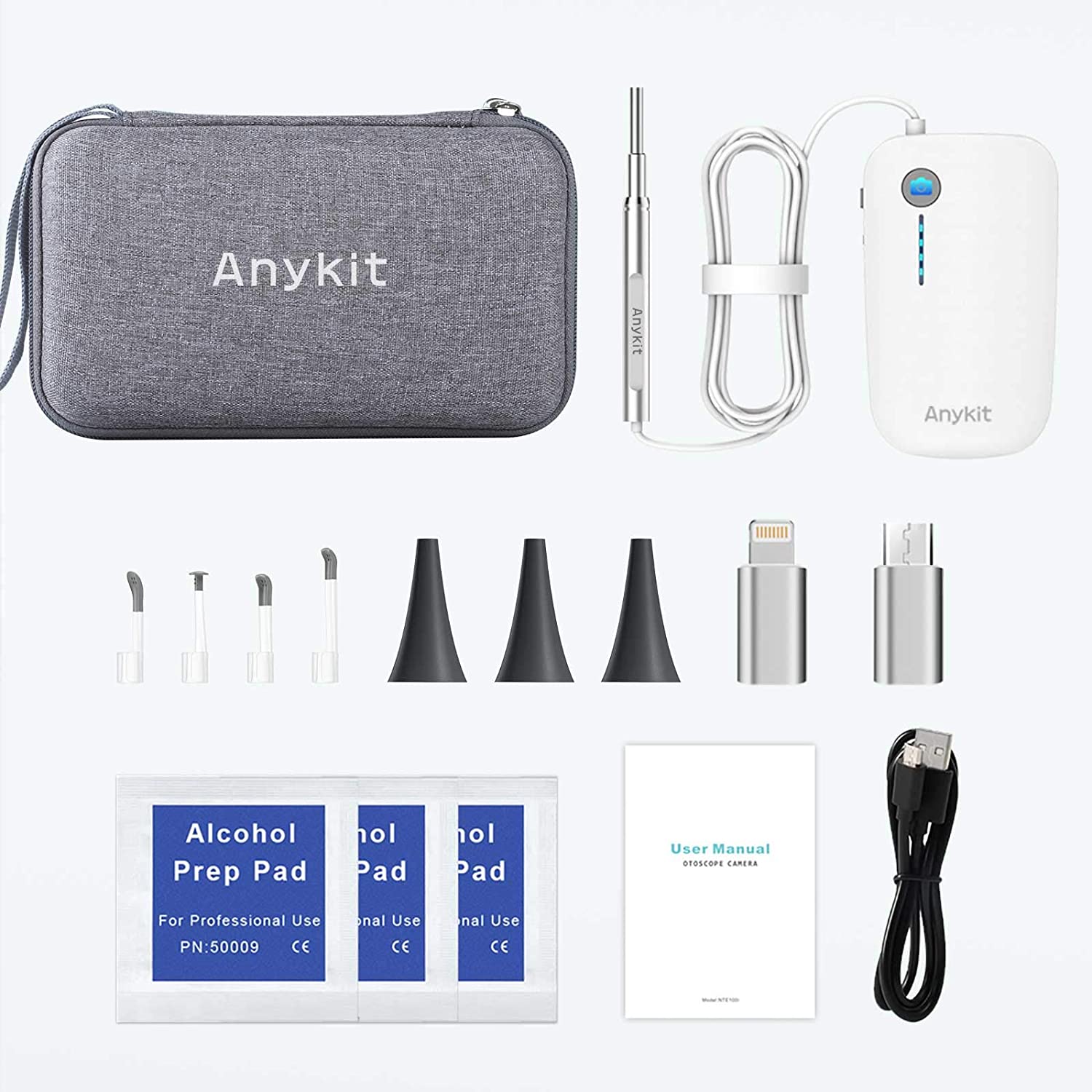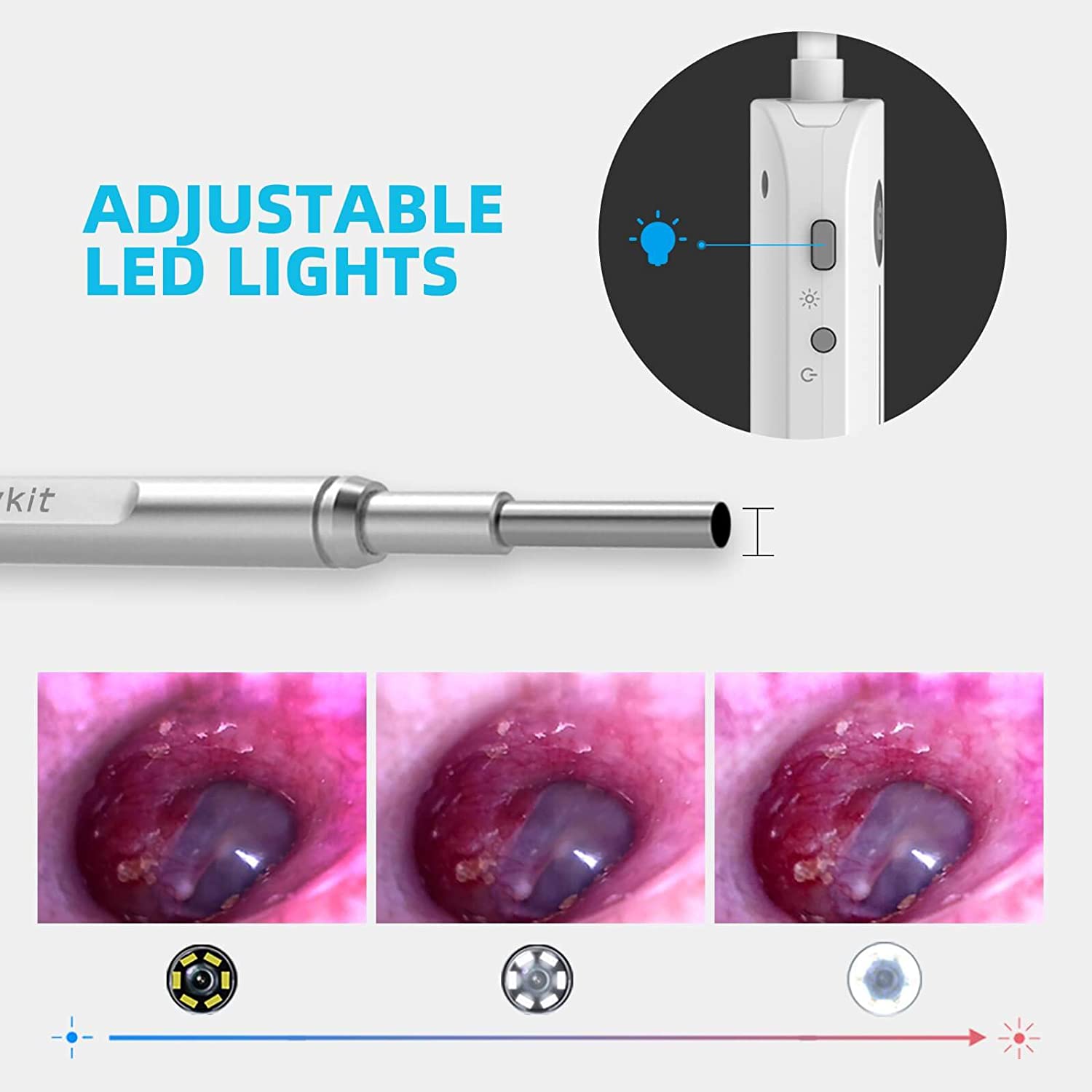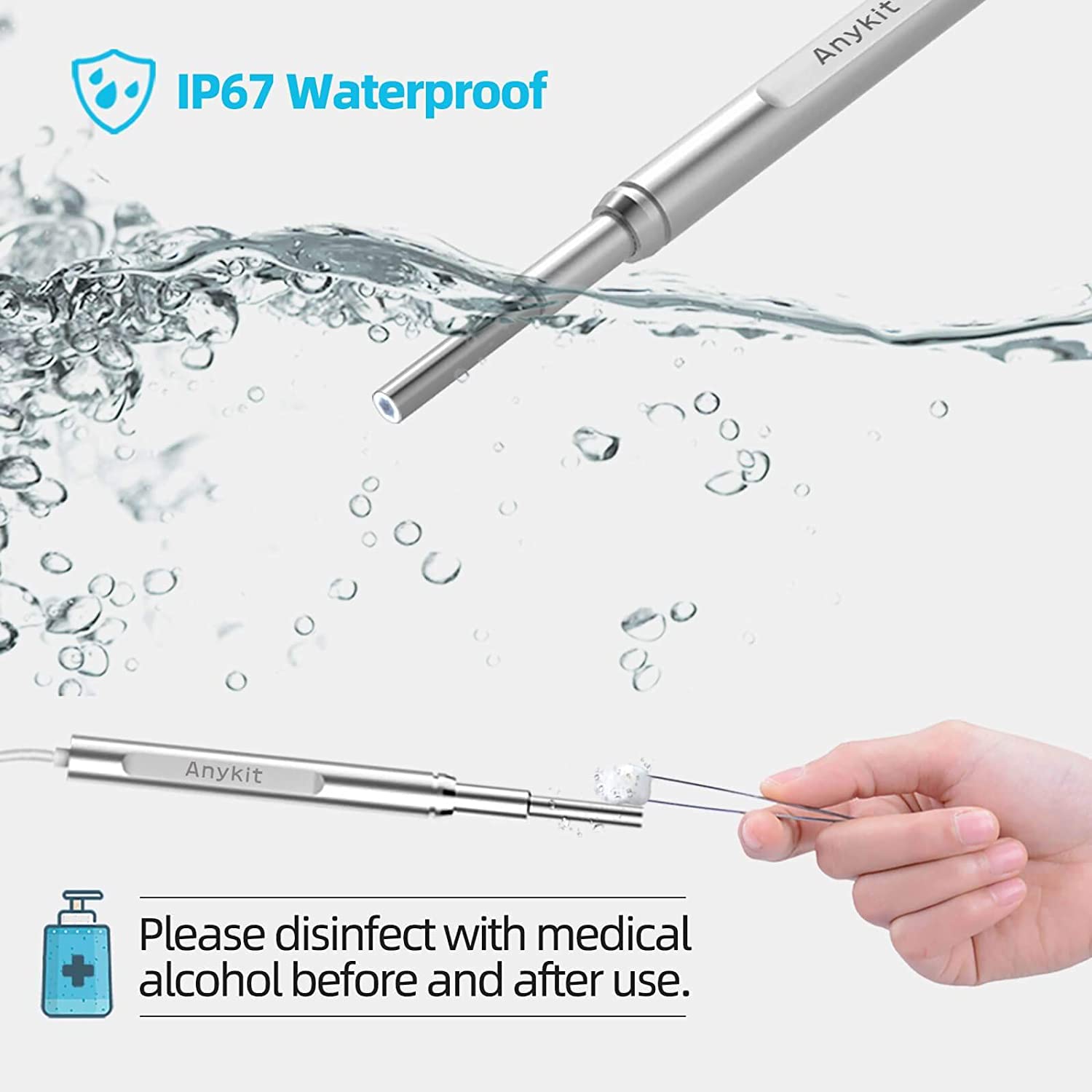 Anykit Ear Wax Removal Tool, HD Otoscope Ear Cleaner for iPhone & Android, Ultra Clear View Ear Camera with Ear Wax Remover, Ear Endoscope with LED Lights, Ear Cleaning Camera with Ear Spoon
VISUAL EAR WAX REMOVAL TOOL-the HD ear camera equipped 6 adjustable LED lights with DVR function support record 1280*720 video to your phone, make it easier for you to see clear when ear examination and ear wax remove.

DESIGNED FOR ANDROID AND IPHONE - This USB otoscope compatible with Android phone/ tablet and iPhone/ iPad. NOT support PC!

STRONGER & MORE STABLE CONNECTION-This USB connection otoscope is a better solution than wifi connection ear scope, no longer waste time and effort waiting for wifi connection, no worries about wifi disconnection.

EASY TO USE-Download and install "USEE" APP and connect the ear camera to your device with phone's original USB cable. Power on the otoscope, run the App, then you can view image in the preview area.

BEST FOCAL RANGE-The focal length of this otoscope camera is fixed at 2-3cm (1 inch), so please adjust the distance between the camera lens and your ear to get focused if you cannot see the image clearly.

PACKAGE CONTENT-Anykit NTE100i Otoscope X1, USB charger cable x1,Ear Spoon x4, Speculum x3, Storage case x1, User Manual x1, Micro-USB to Type-C adapter x1, Micro-USB to Lightning x1

SAFER & CLEANER-The ear camera probe is IP67 waterproof, you can sanitize the camera, earwax remover and speculum with alcohol. This otoscope is suitable for adults, children, and pets.

Warning! THIS IS NOT A TOY, keep the product away from children under 12 years old.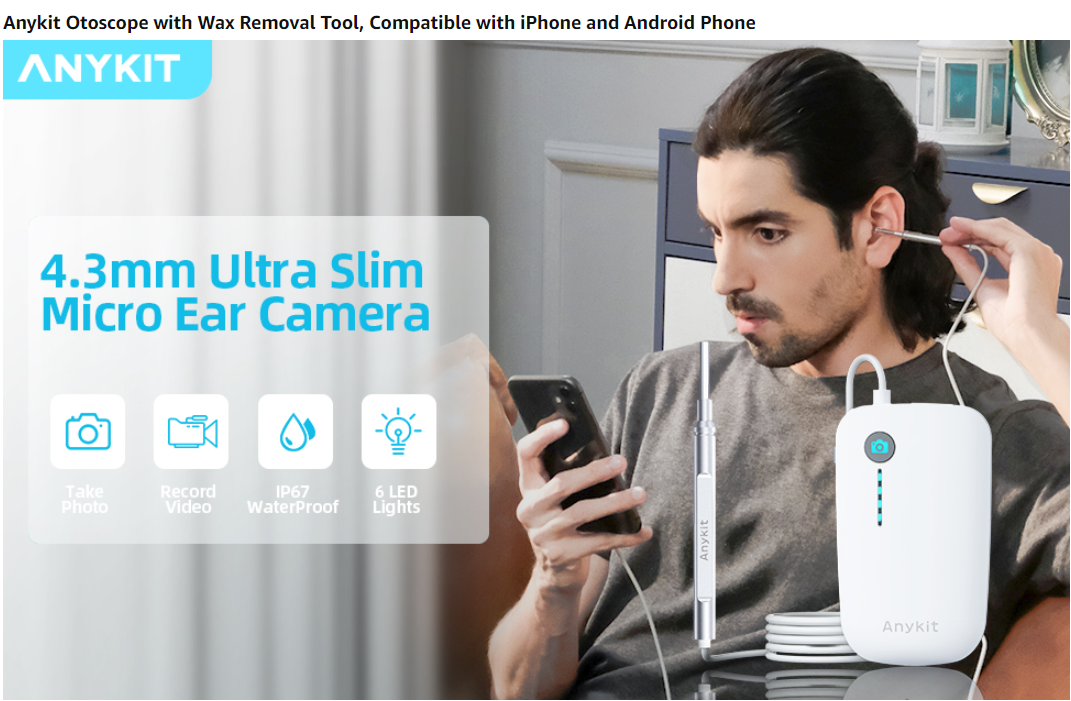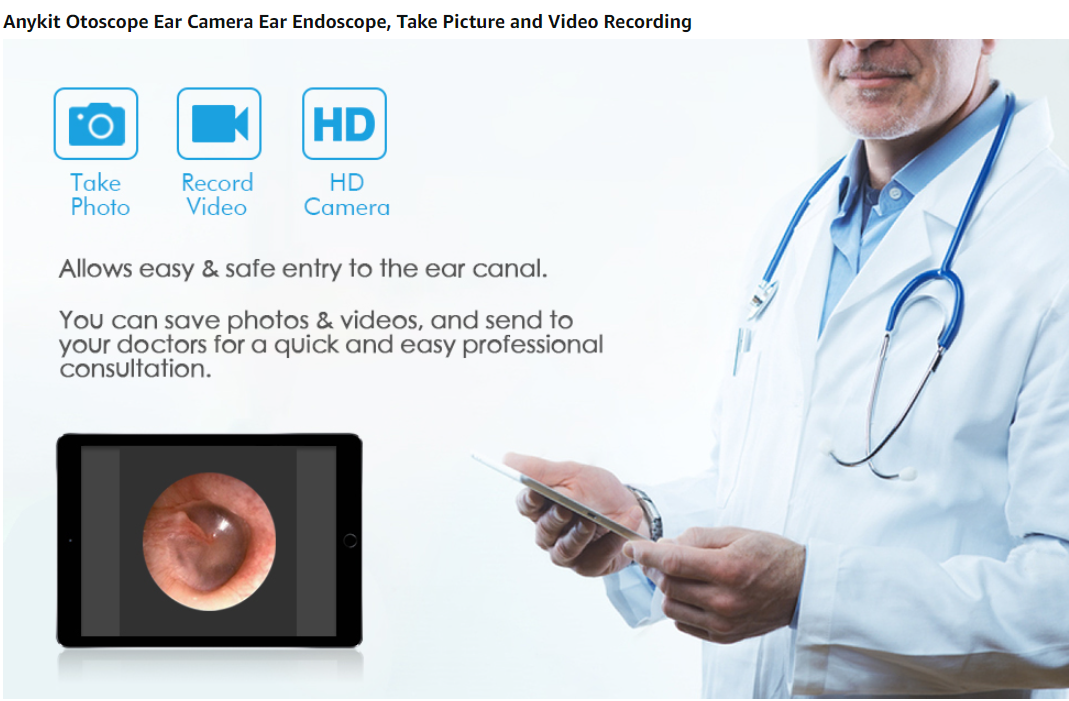 Anykit ear camera and wax removal tool, perfect for ear check and earwax cleaning.
After a long time research and compared with other diameter of 5.5mm or larger, we develop this 0.17 inch otoscope for a better fit with the structure of the ear canal & easy, safe entry to the eardrum.
This otoscope Compatible with: iOS 8.0, iPhone/iPad & Android 4.0+ smartphone and tablet. NOT for PC, MacBook. A better solution for iPhone/iPad users: No longer waiting for WiFi connecting. Much stable and clearer image.
Ear Wax Removal Camera with Soft Silicone Ear Spoon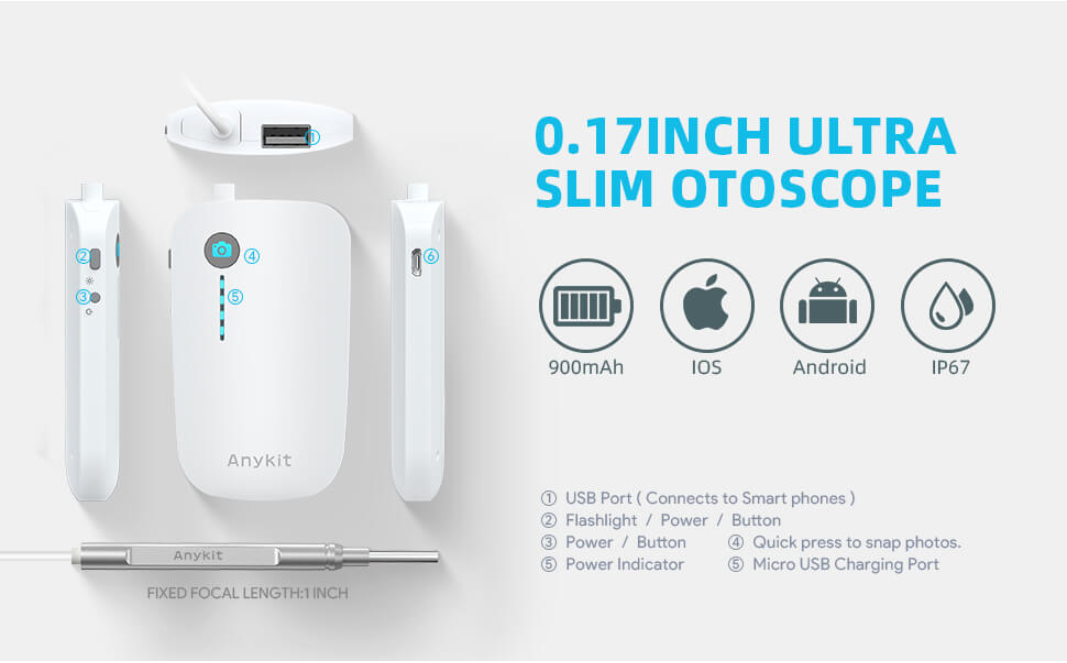 How to Start Ear Cleaning?
Scan the QR code on the back of the otoscope/user manual, download and install fool-proof smartphone APP "USEE";

Connect your phone to this otoscope using the

 

phone original cable.

When your phone indicates that it's charging, that means the scope camera is connected to your phone successfully.

Add the speculum on the tip of the camera to get start ear checking.

Take off the speculum, select a suitable size ear spoon, safe and comfortable ear wax removal.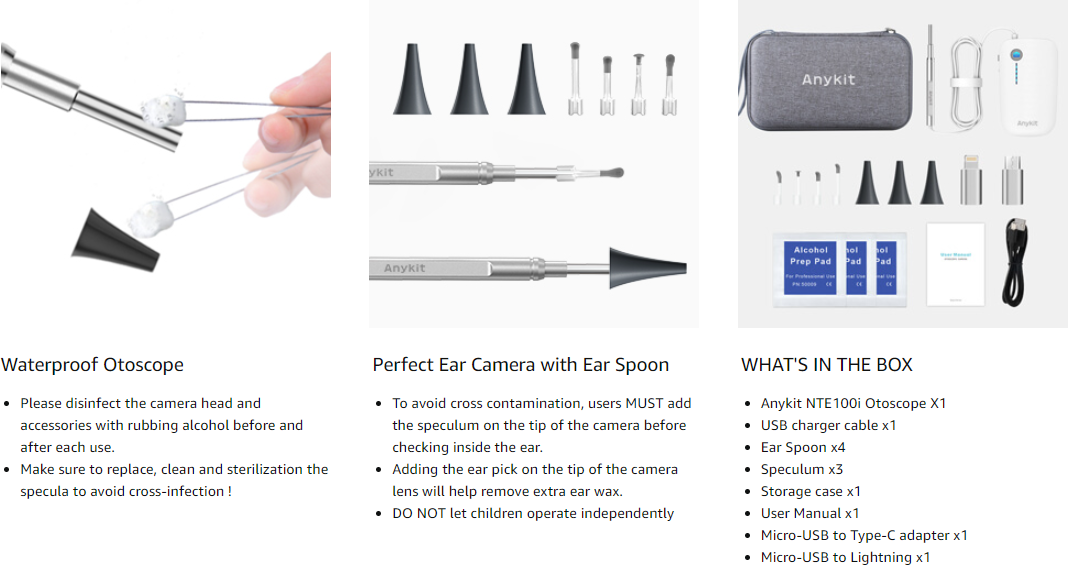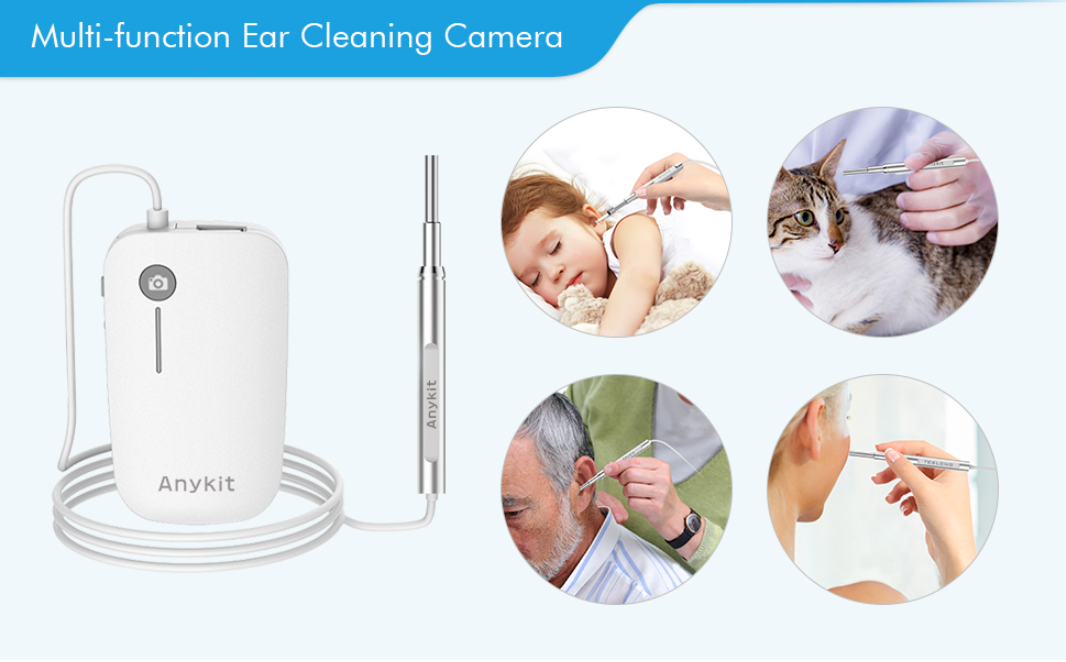 Notes:
The focal length is fixed at 1 inch, so please adjust the distance between the camera lens and your ear to get focused if you can not see the image clearly.

Ear canal is not perfectly straight, please gently pull the top of your ear up and back to help viewing your eardrum easily.

Please adjust the brightness of the LED lights to prevent glare.

Even though there is a USB cable included in the package, we highly recommend that you use the phone's original USB cable to connect your phone for a stronger&more stable connection.

Please keep the camera clean to avoid blurry image.

 

Blurred images after a period of use are caused by the earwax on the camera lens.

 

(In general, earwax is oily and can cause glare, unclear image) If the earwax does not carefully wiped out, this will make it stick to the lens more firmly.
Please clean the lens carefully with alcohol pads before and after use.
Clean the lens carefully with alcohol pads.

Wipe the lens grooves with alcohol-soaked cotton swab.
FQA for Anykit NTE100i Otoscope Ear Camera
If the image is frozen, please REBOOT and RESTART the App.

If you cannot turn on the scope, or it turns off after a few minutes of working, it can be the sign of low battery. Please make sure the battery is fully charged.