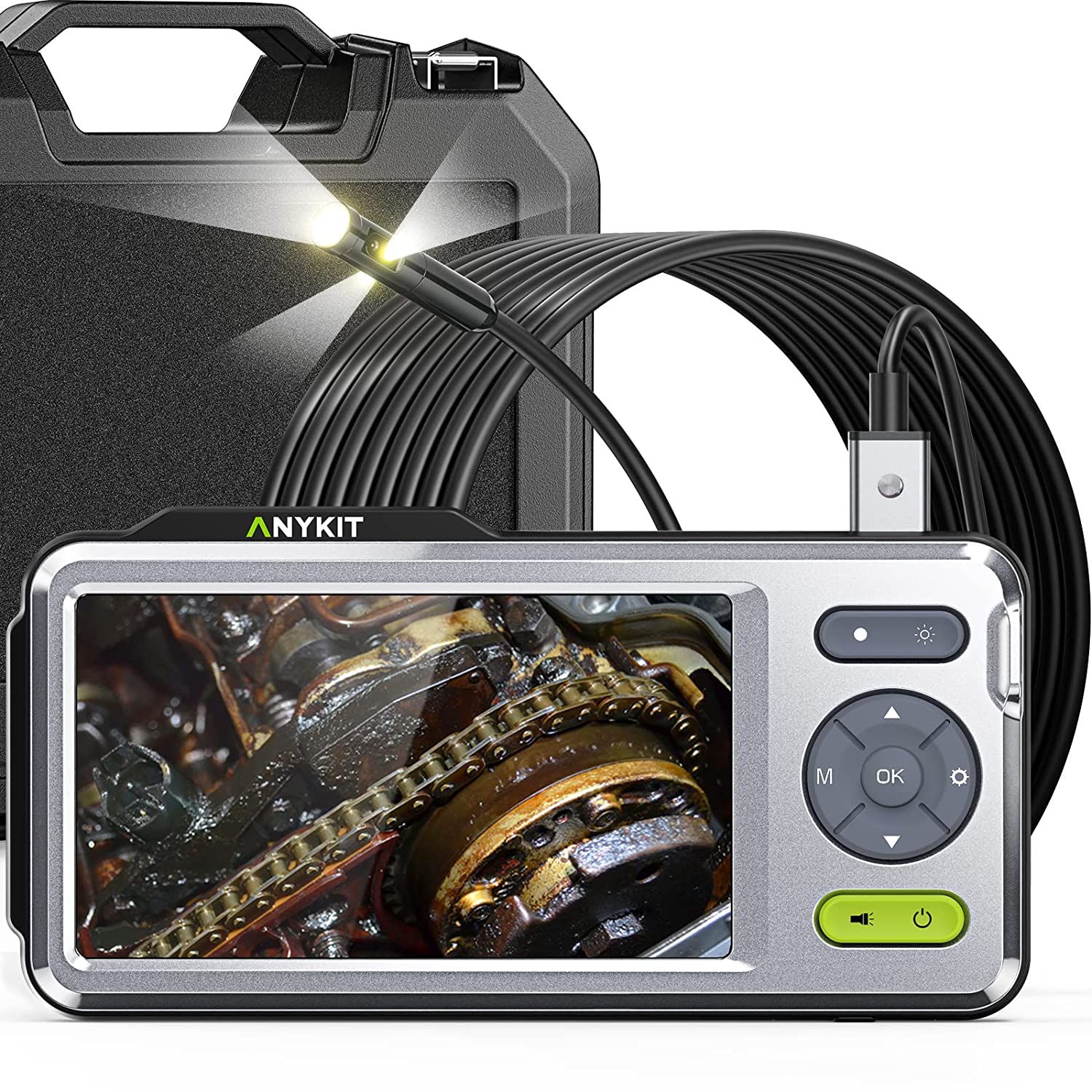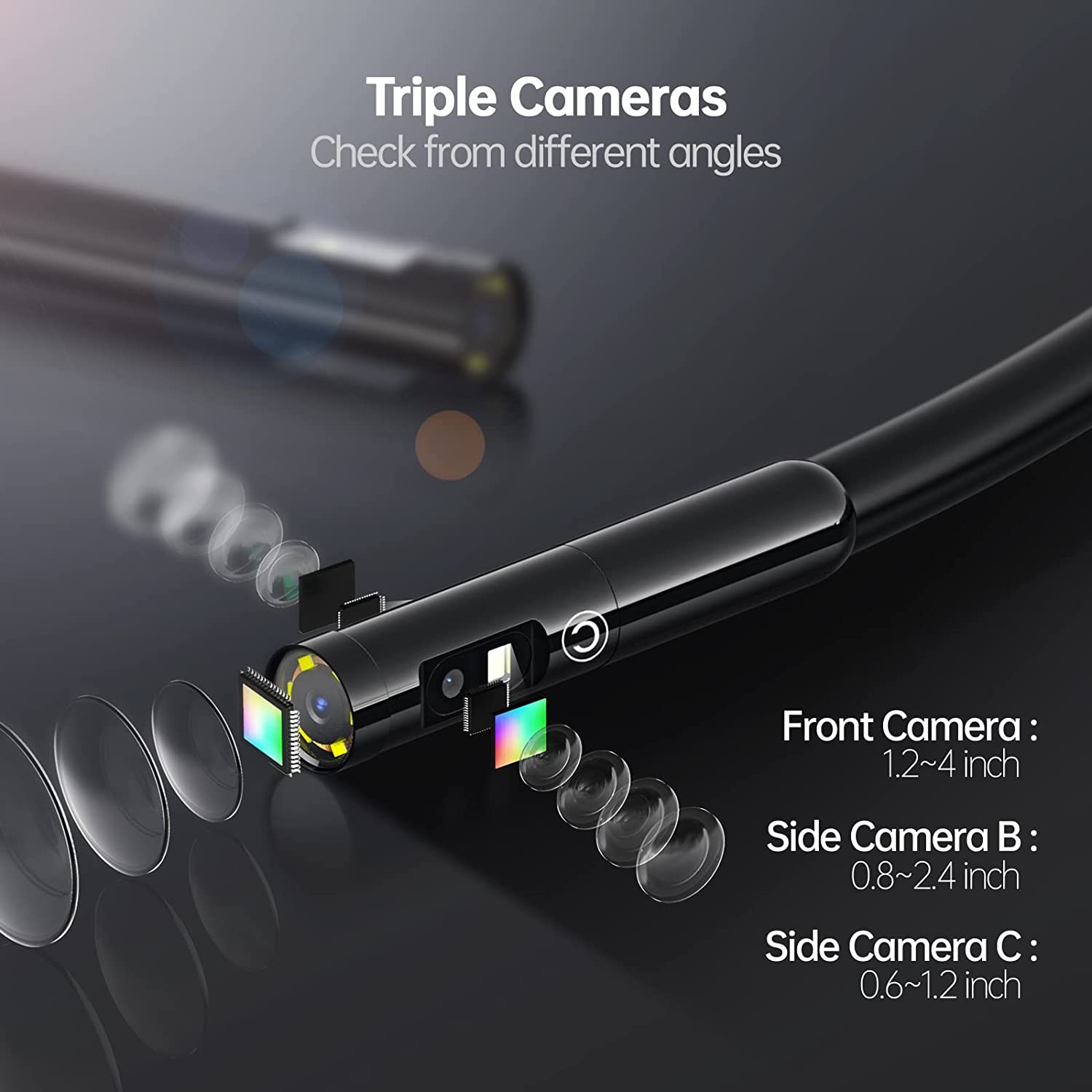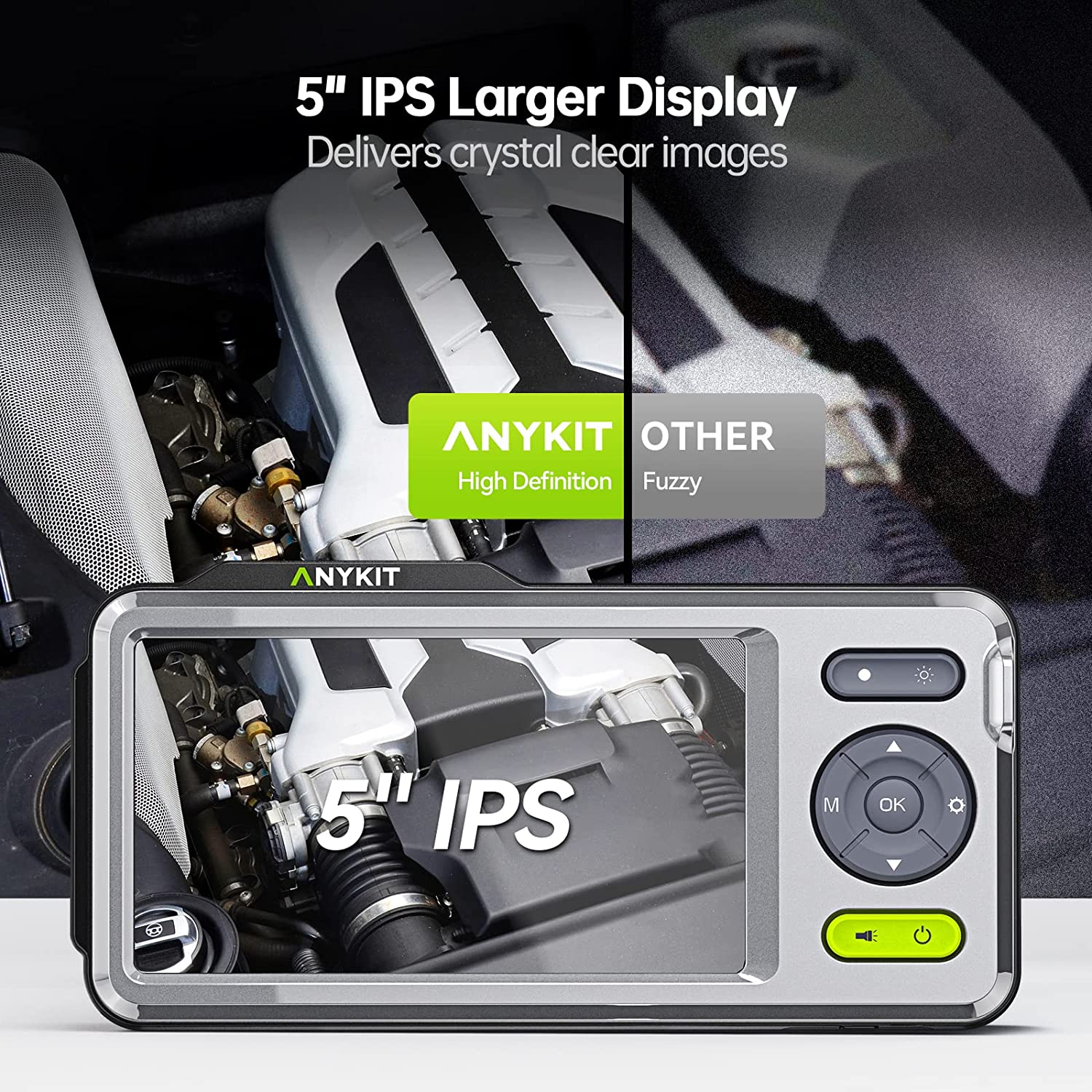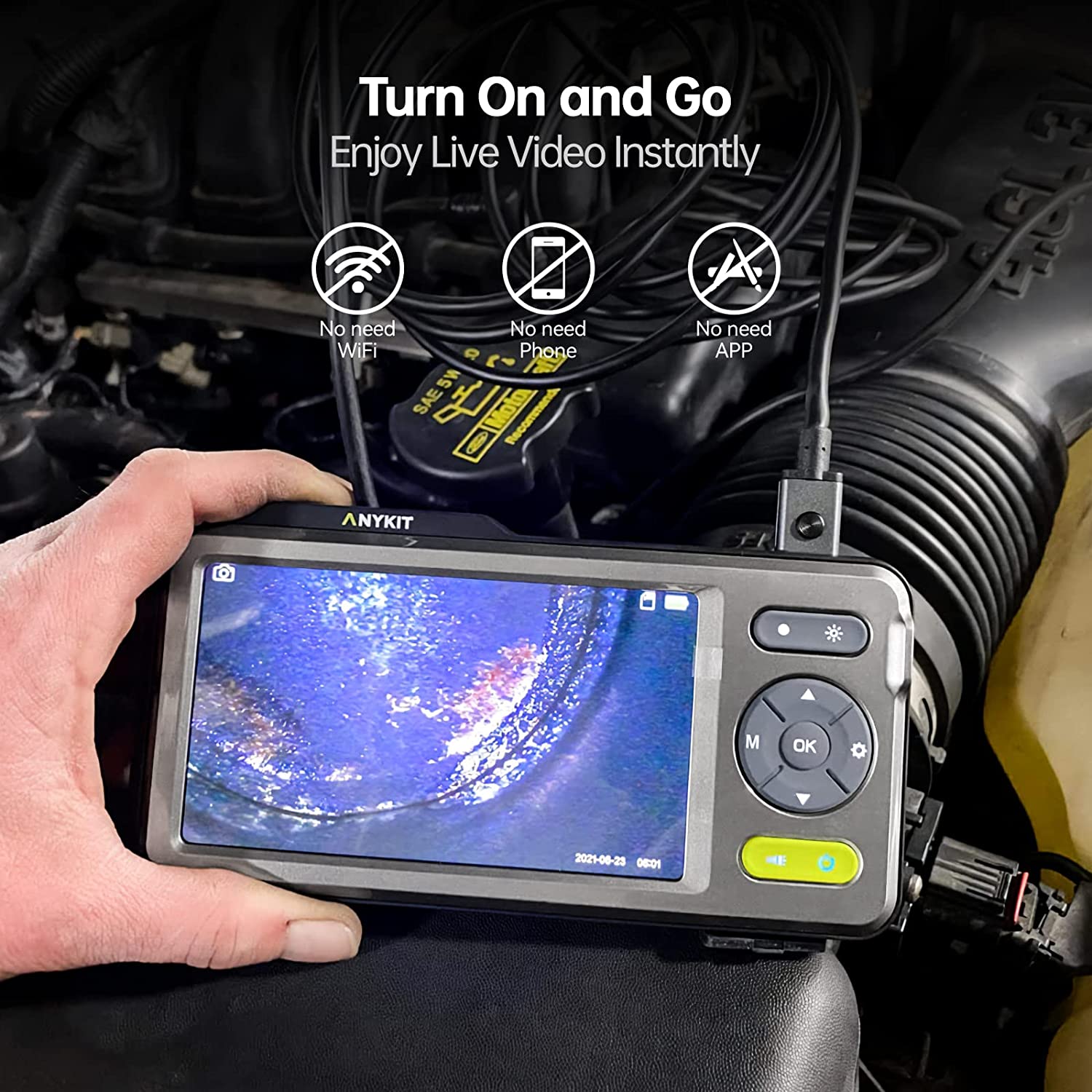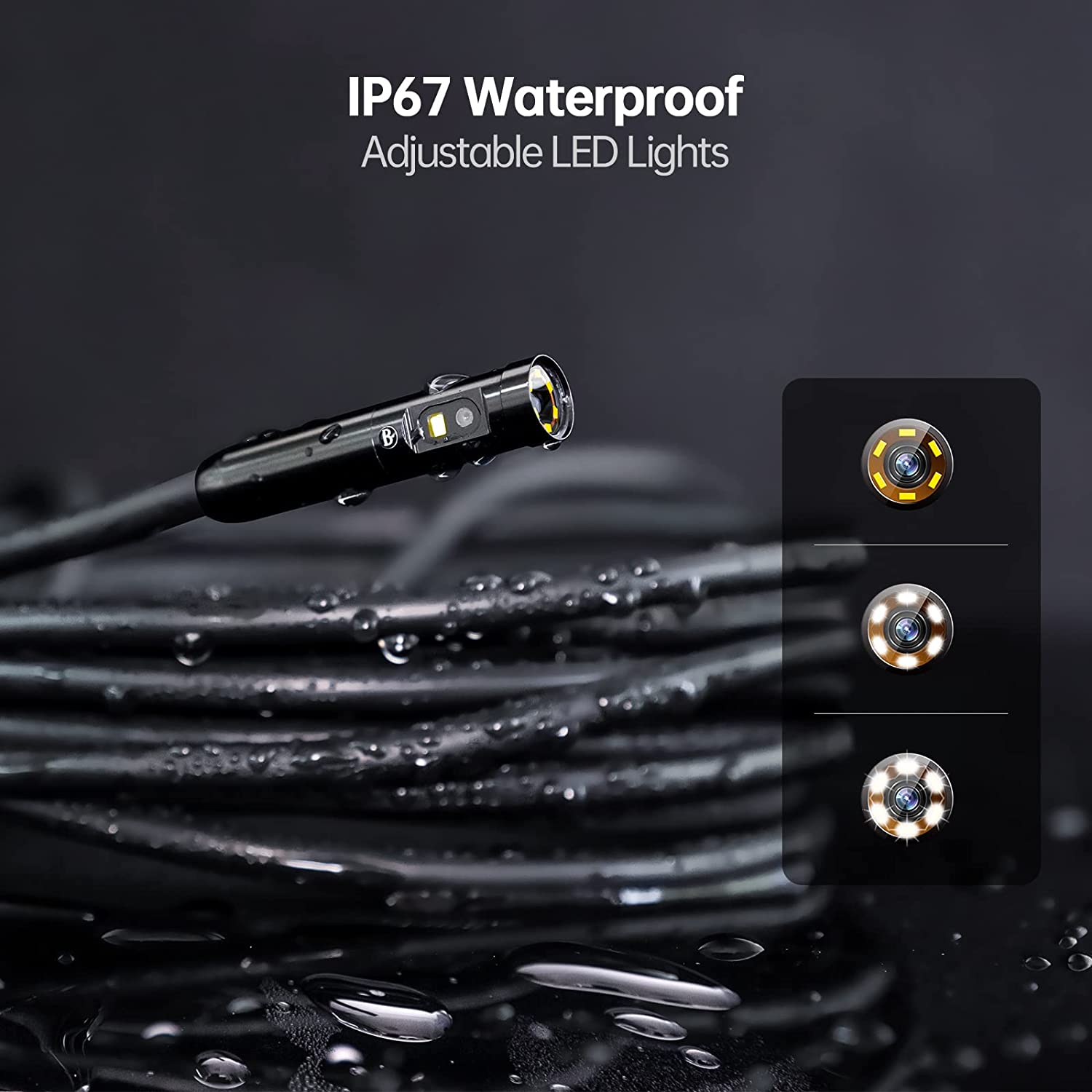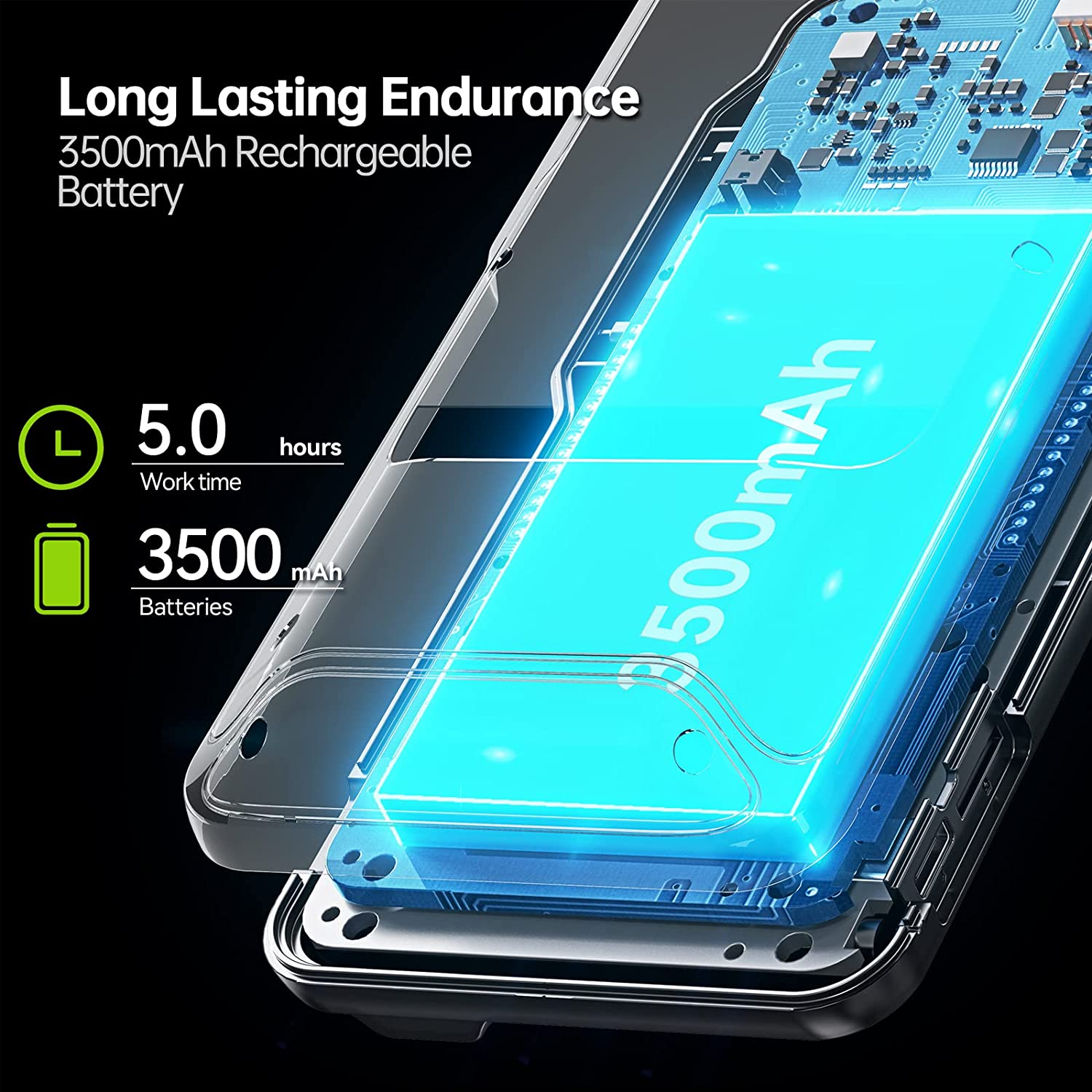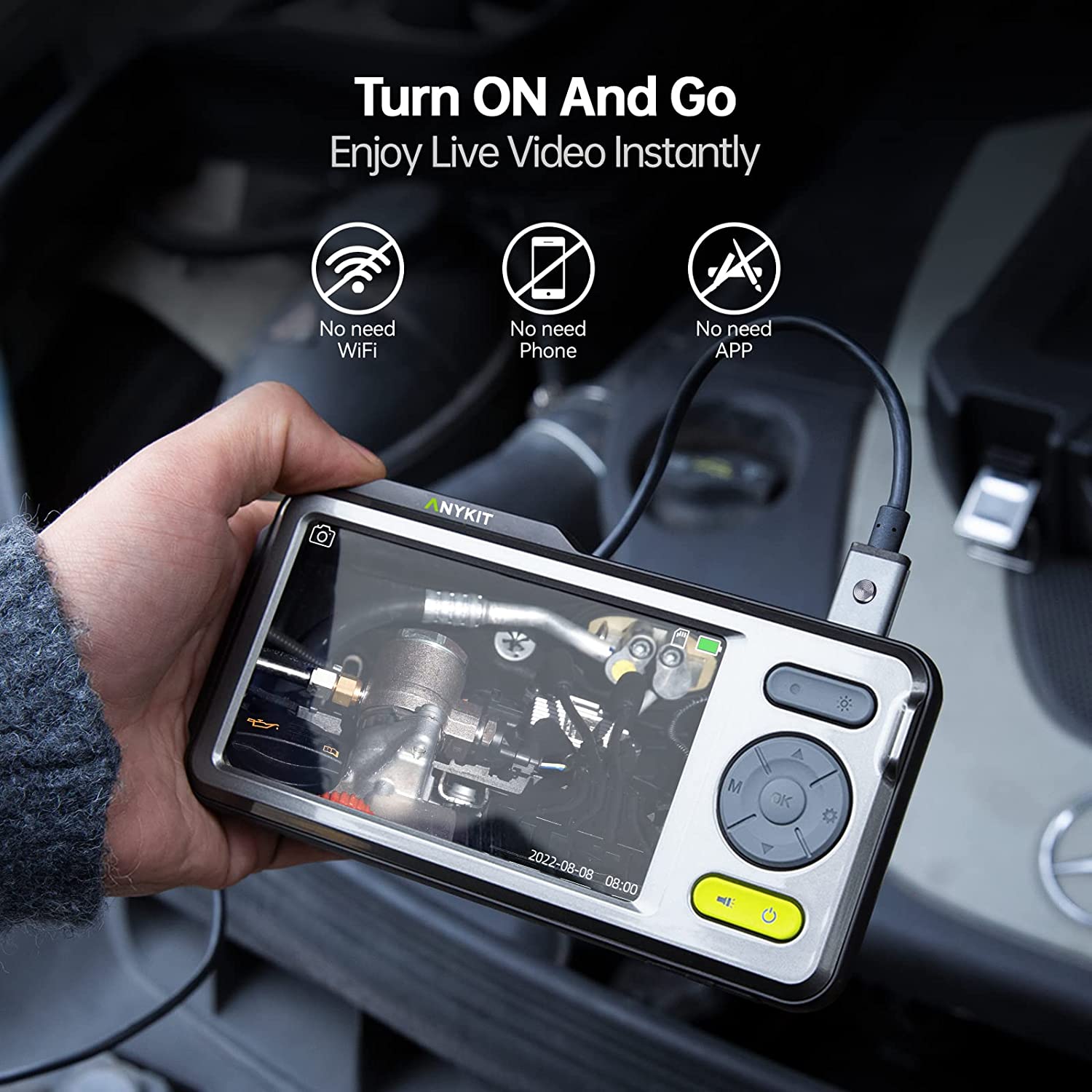 Triple Lens Endoscope, Anykit 1080P Borescope Inspection Camera with Light, IP67 Waterproof Snake Camera with 5 Inch Screen, HVAC Scope Camera 16.4FT Flexible Camera Probe, 32G Card, Storage Case
Triple Lens Endoscope Camera: This three lens borescope features one camera on the front and two on the side together on a single camera probe. Tri-camera with different focal range design provides wider field of view and clearer images, helps survey from different angles.

Multi-Focal Range Lens: The front camera focal range is 1.2-4 inch, the two side cameras are close focus lens, camera B is 0.8-2.4 inch and C is as close as 0.6-1.2 inch, allow users to check out tight areas such as side walls or sewer lines, simply toggle one button to switch between 3 lens.

5 Inch IPS Screen: This videoscope equipped with a 5 inch IPS screen, you get instant access to live videos and no longer waste time and effort to connect to wifi or set up software, capture stable and smooth images and videos, perform live analysis and save on the SD card.

IP67 Waterproof Camera: The 3 lens inspection camera equipped with 16.4ft waterproof snake camera cable, you can even investigate clogs under water areas without worrying about your endoscope shorting out. A dense 1280x720 digital image sensor and 6 adjustable LED lights, 7.9mm semi-rigid snake camera provide easy access to the best view in even smallest space without shadow or glare.

Long Lasting Endurance Battery: Build-in 3500mAh high capacity Lithium-ion battery supports this borescope working continuously for 4.5 hours. The camera head coverd with a tempered glass protective film, avoid crushing and glare image, the overall reinforced structures ensures stability under heavy duty.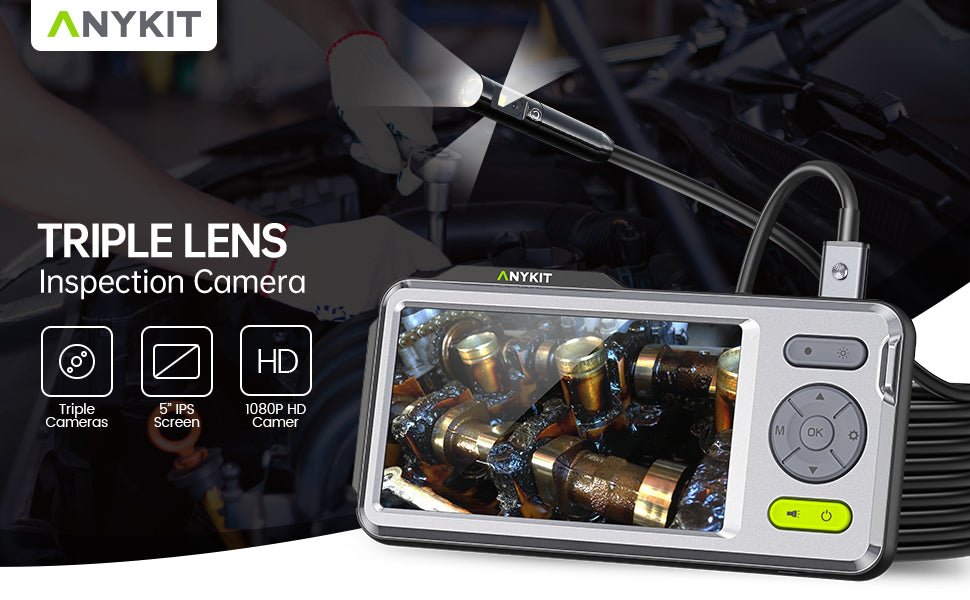 Anykit endoscope features a ground-breaking three cameras on one head, enabling user to orient the image without having to fight the cable.
Borescope with 5 inch larger IPS display and 1080*720 high definition camera probe provides crystal clear picture of tough to reach places such as inside pipes, drains and equipment behind walls, perform detailed visual inspection in hard-to-reach areas, even in total darkness or under water.
The small 7.9mm camera head is perfect for up-close visual inspections in tight spaces. Waterproof camera head and cable withstand wet environments.
Featured with a dense 1280*720 digital image sensor and 6 surround LED lights and both side camera build-in a super bright light, help delivers best in class image quality without shadows or glare.
Understanding the need to inspect at different angles and distances, this new version triple cameras endoscope features a 16.4 ft. cable with three camera at different focal range:
Front Camera: 1.2~4 inch
Side Camera B: 0.8~2.4 inch
Side Camera C: 0.6~1.2 inch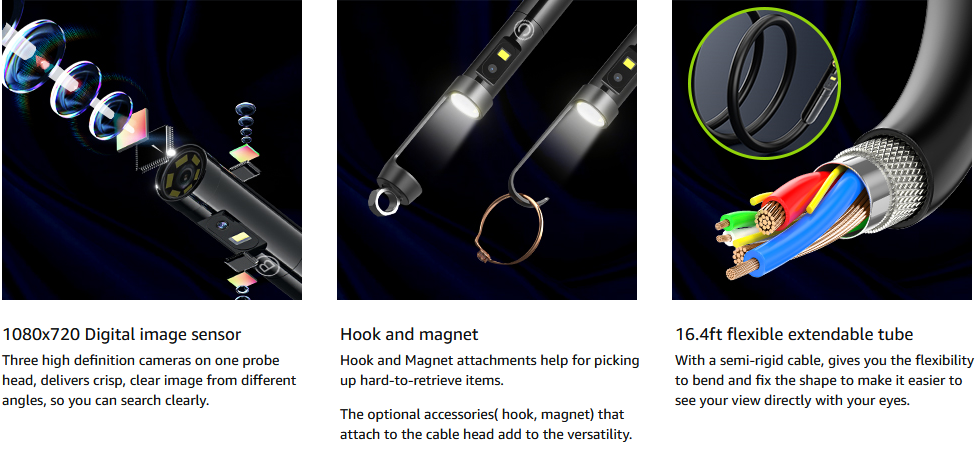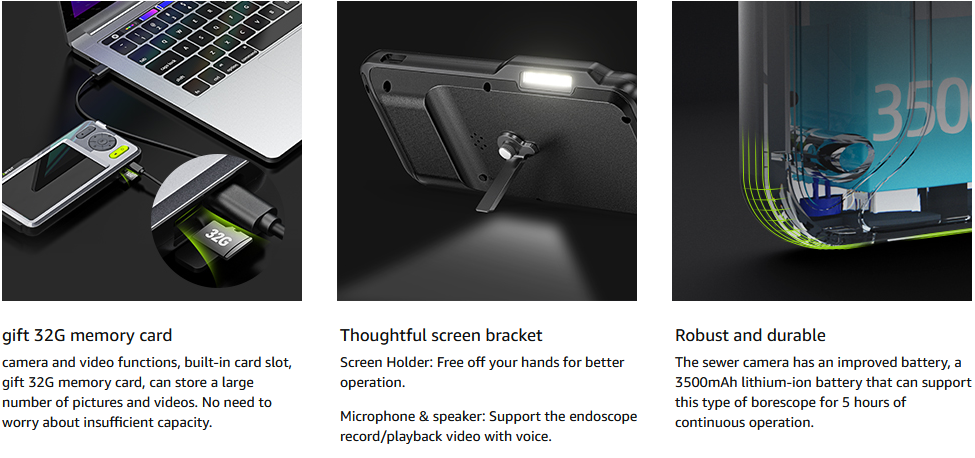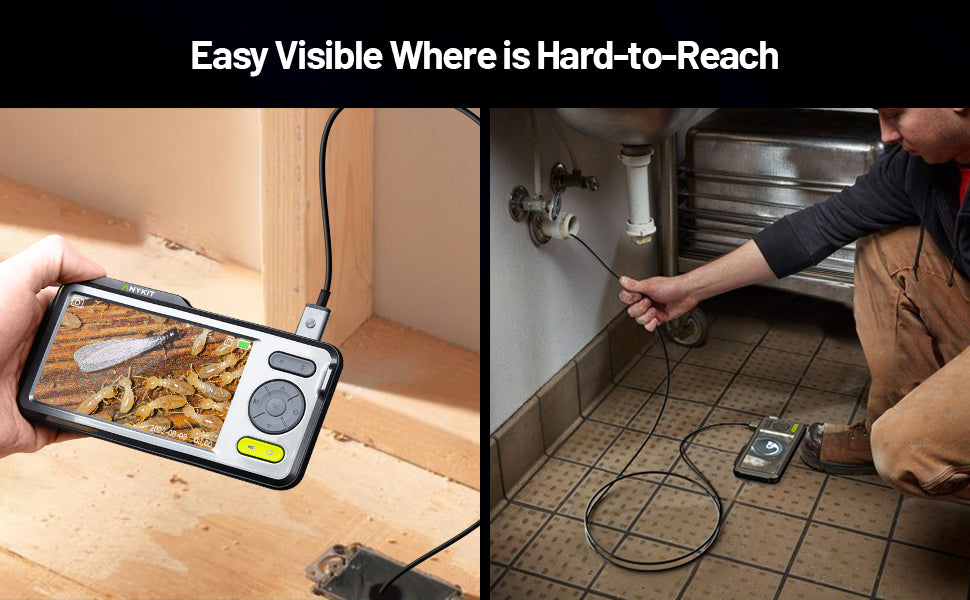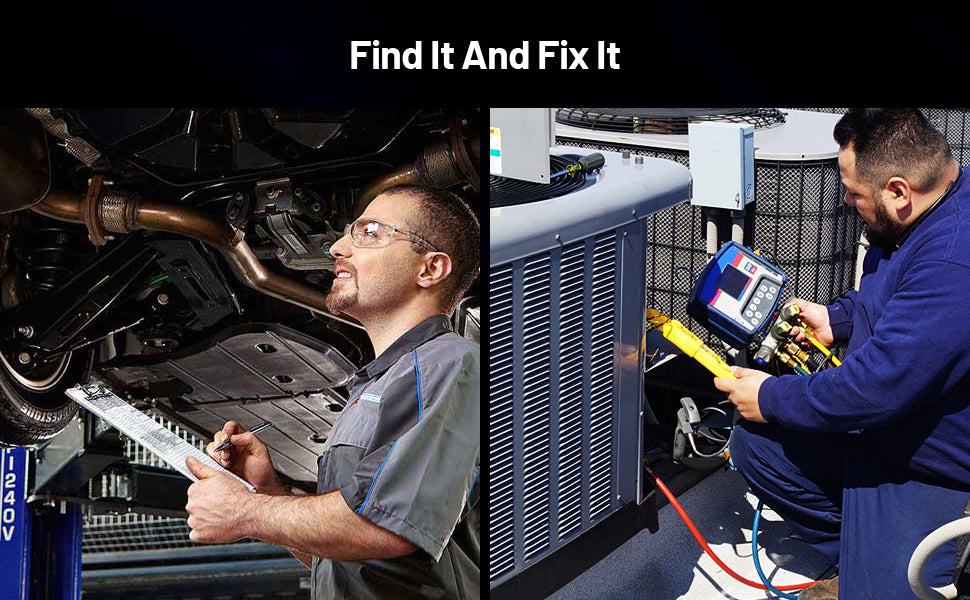 With unmatched image control, clarity and brightness, Anykit endoscope delivers a unique solution to improve the productivity of any professional.
Application:
Check pistons and valves on an engine.
Slide the cam under doors and around corners with ease!
Inspections of HVAC units coils and duct cleaning validation.
Find/locate if rodent in automobile's duct work or interior. Will find many uses for this unit.
Checkout a leak behind dishwasher easily without pulling it out.