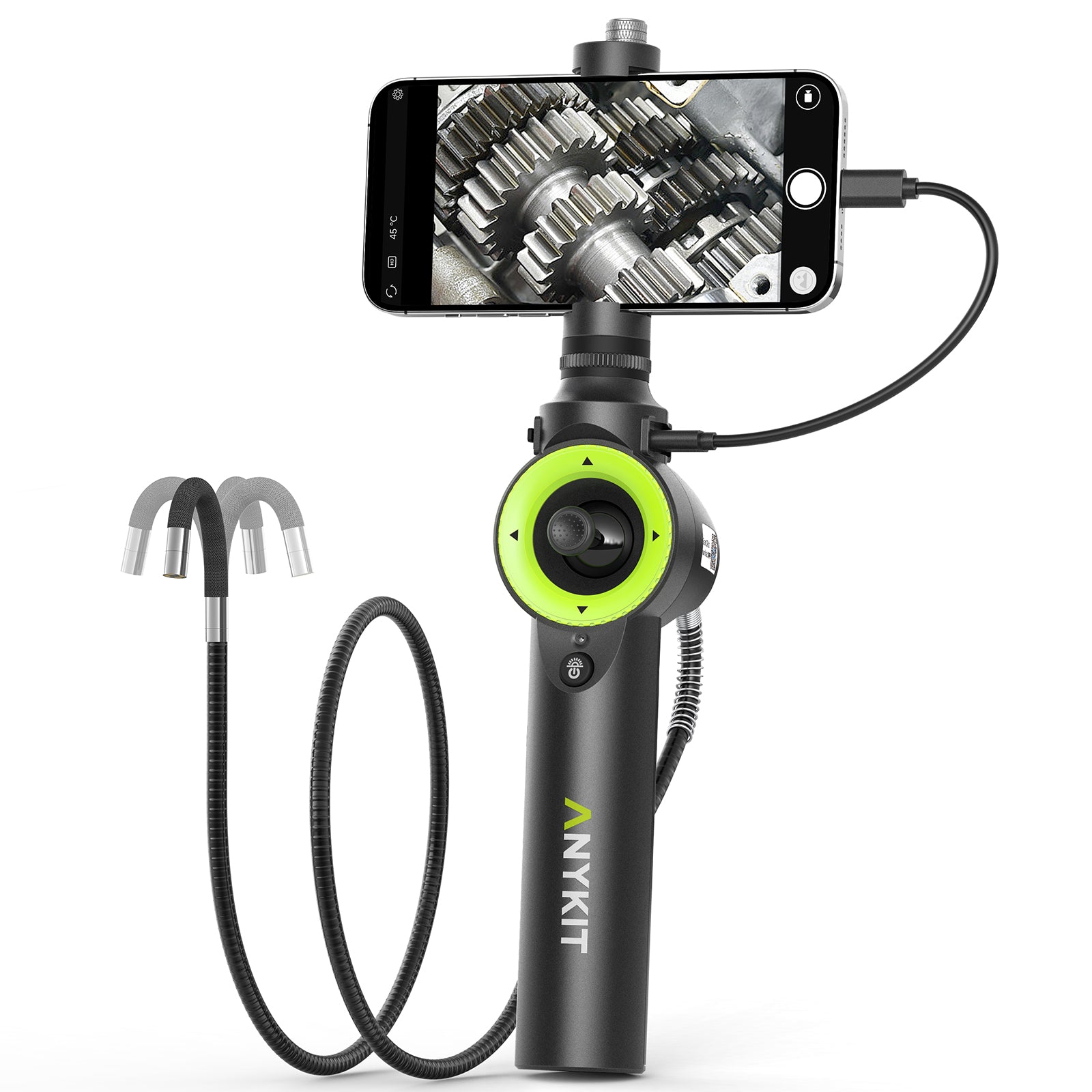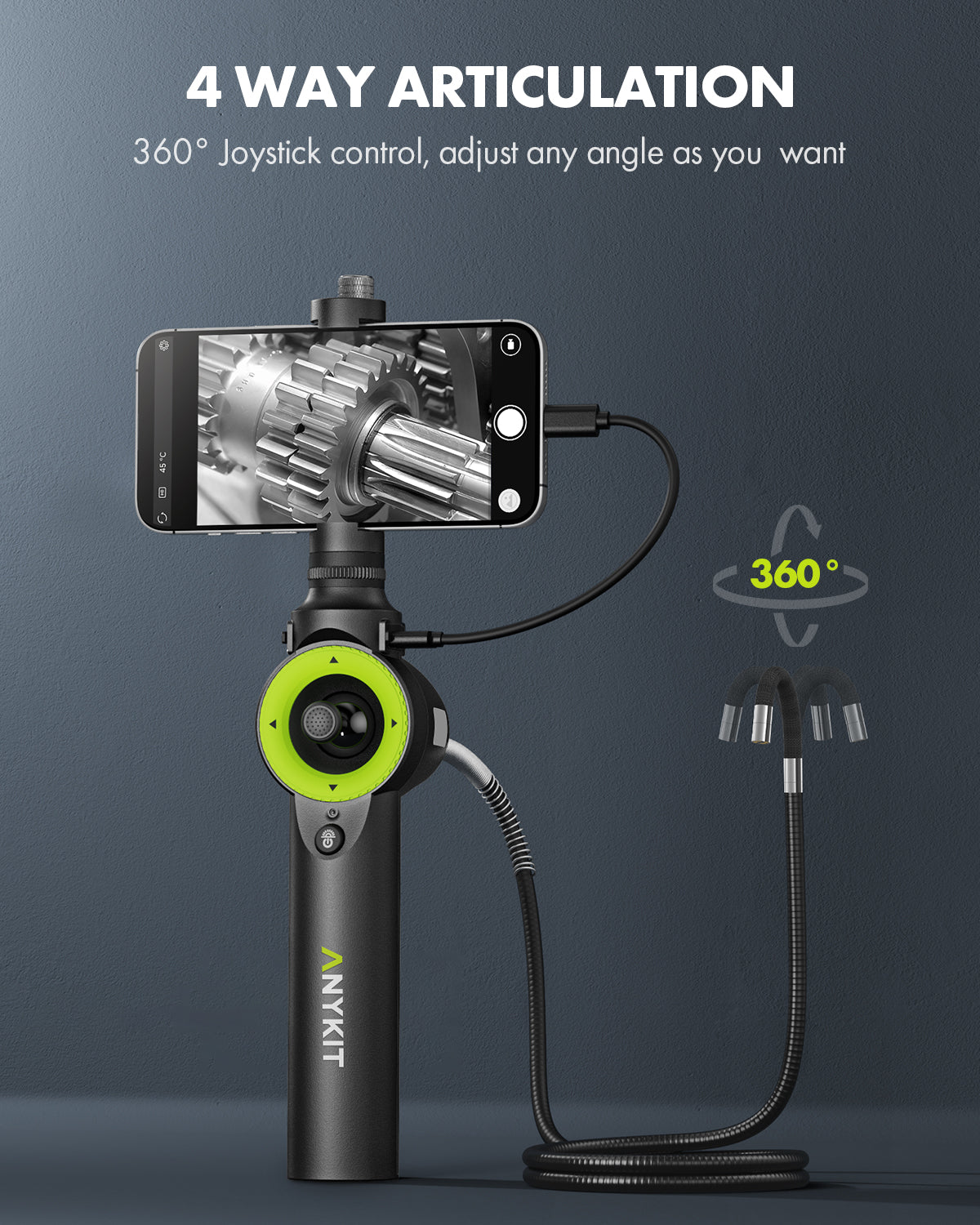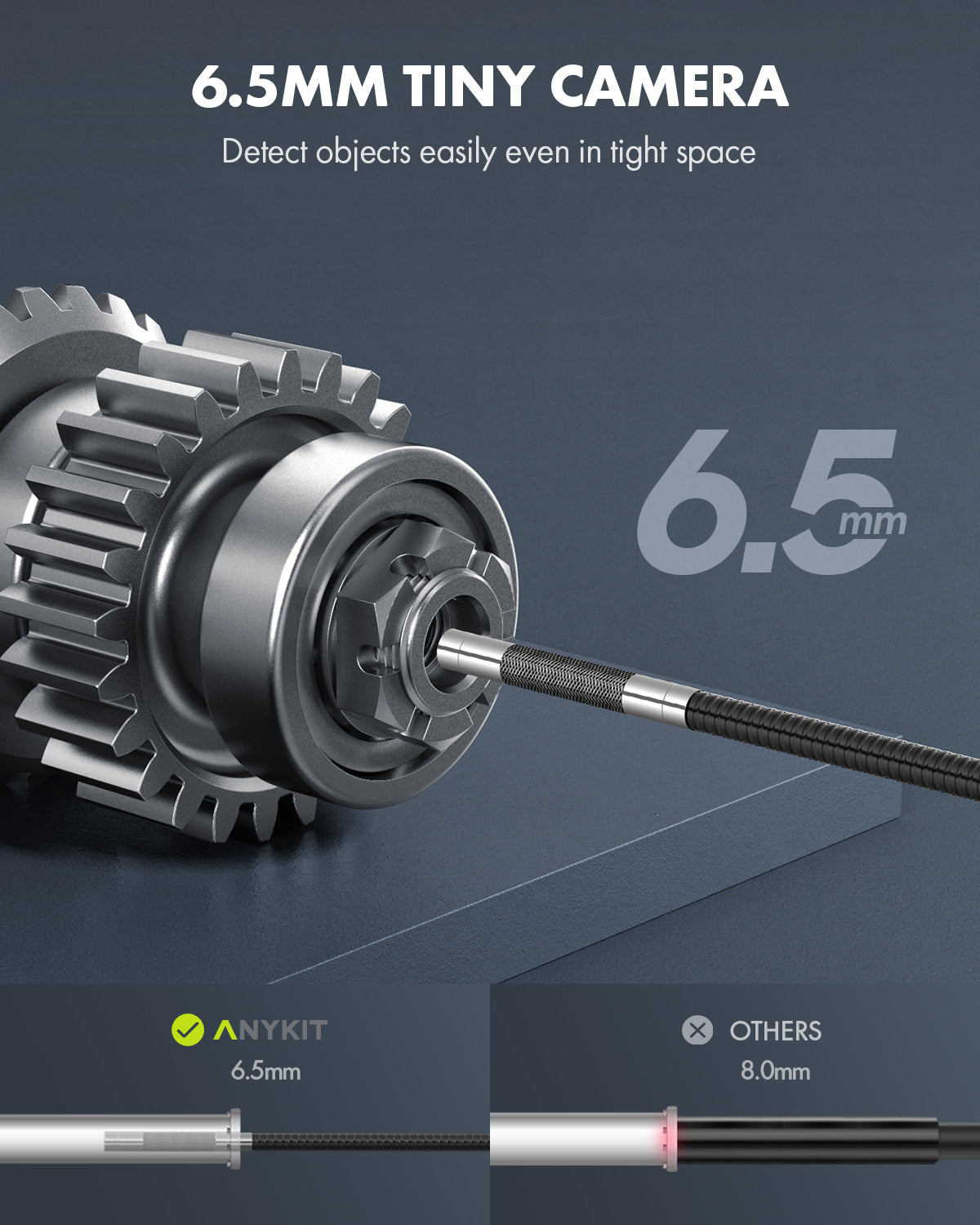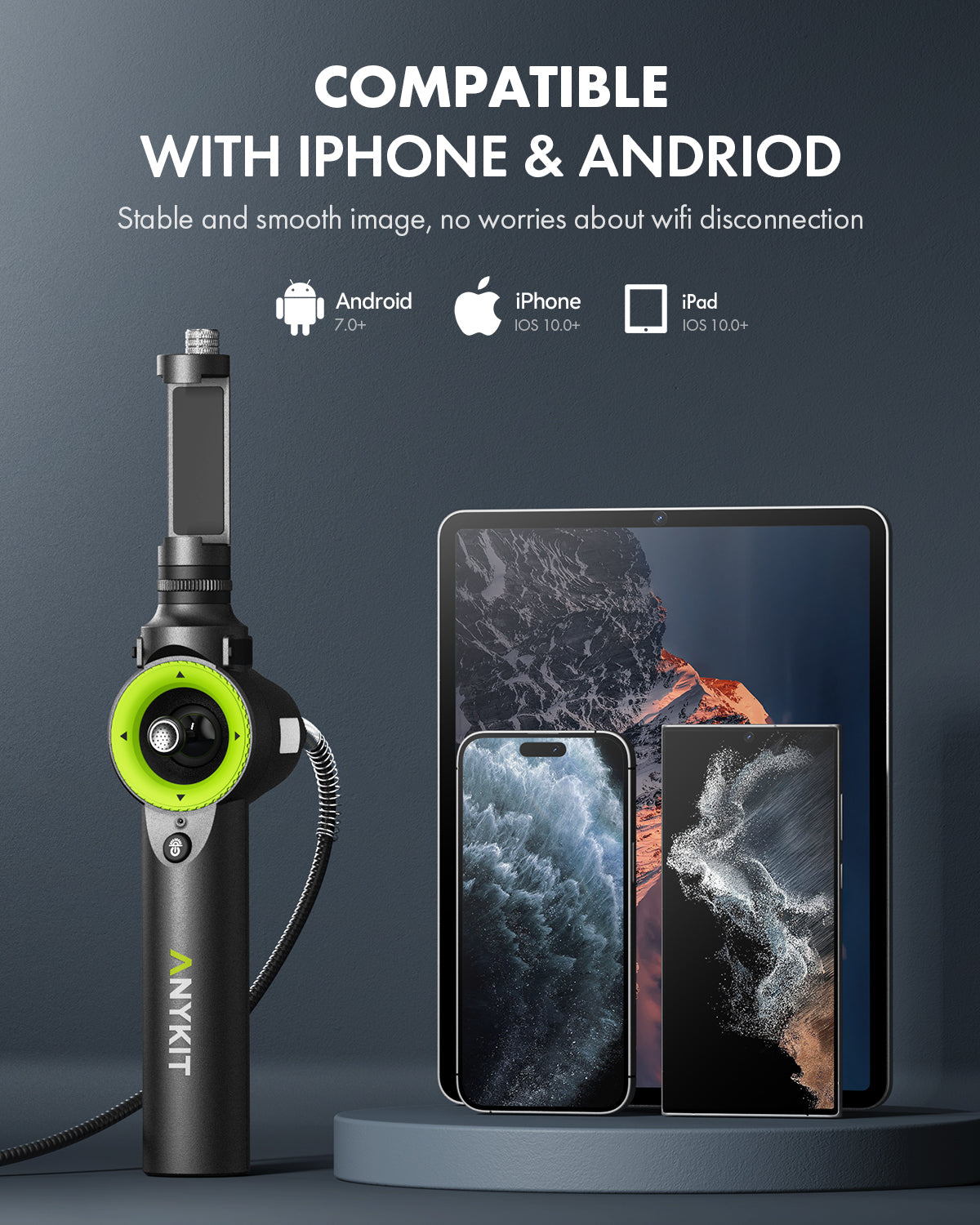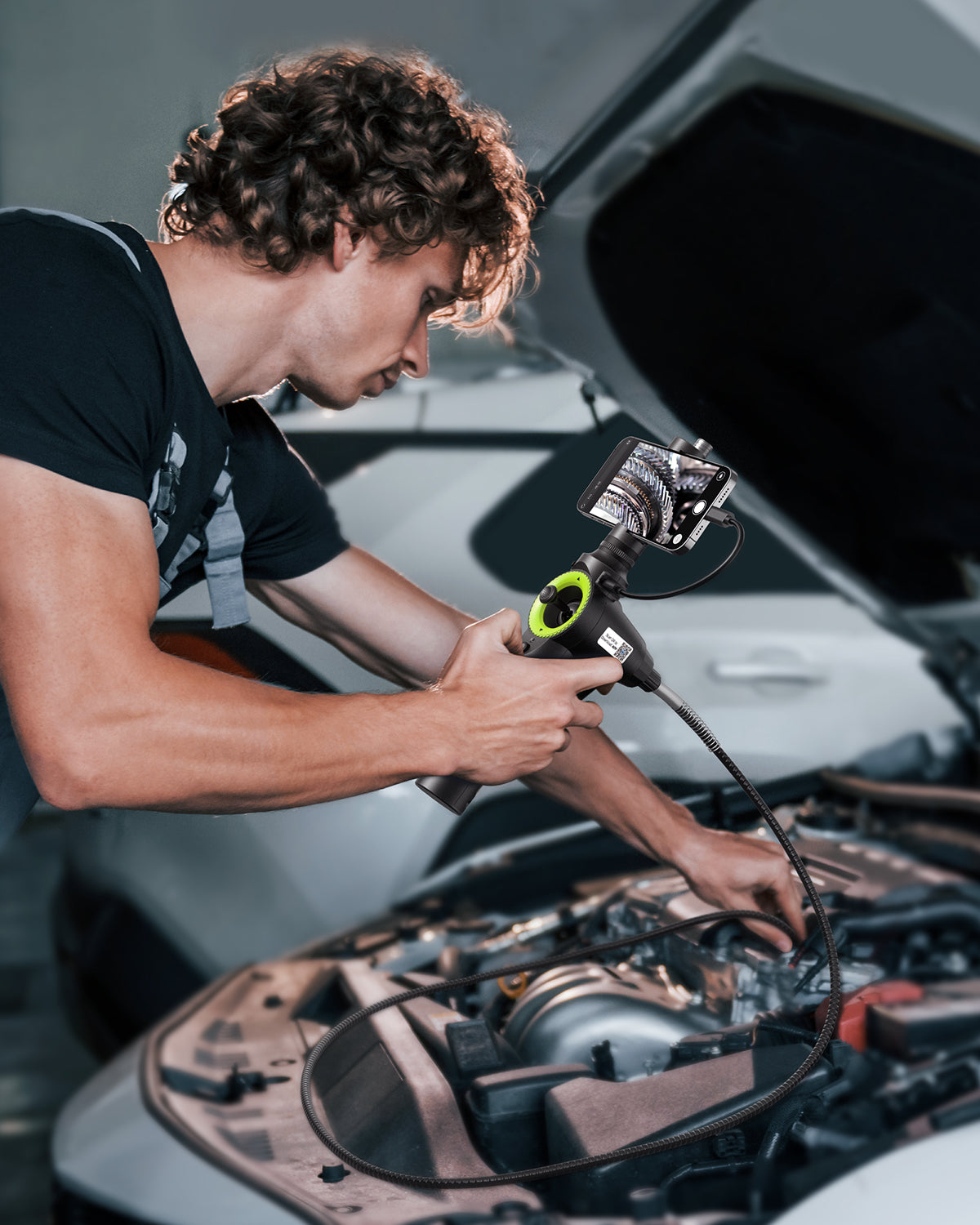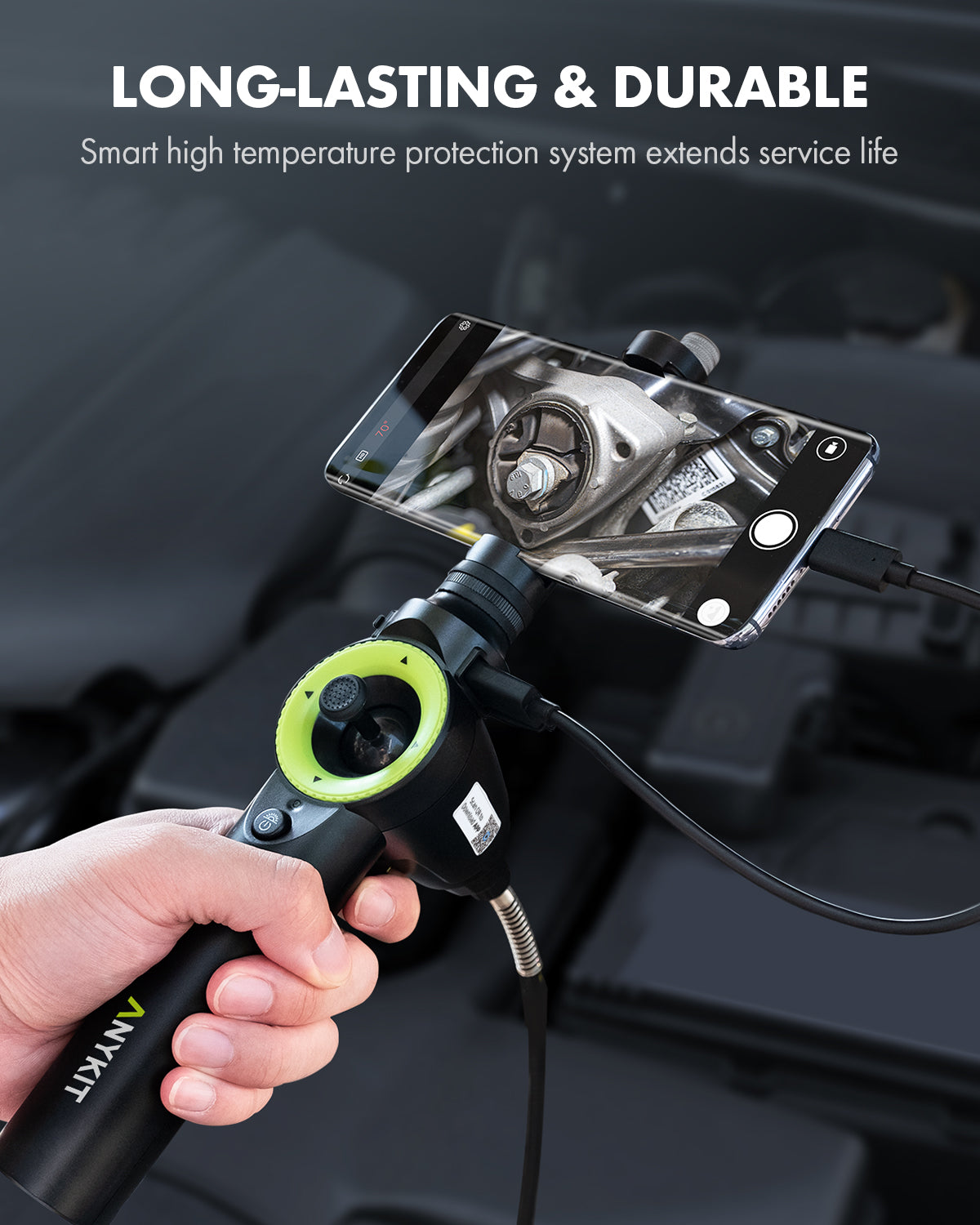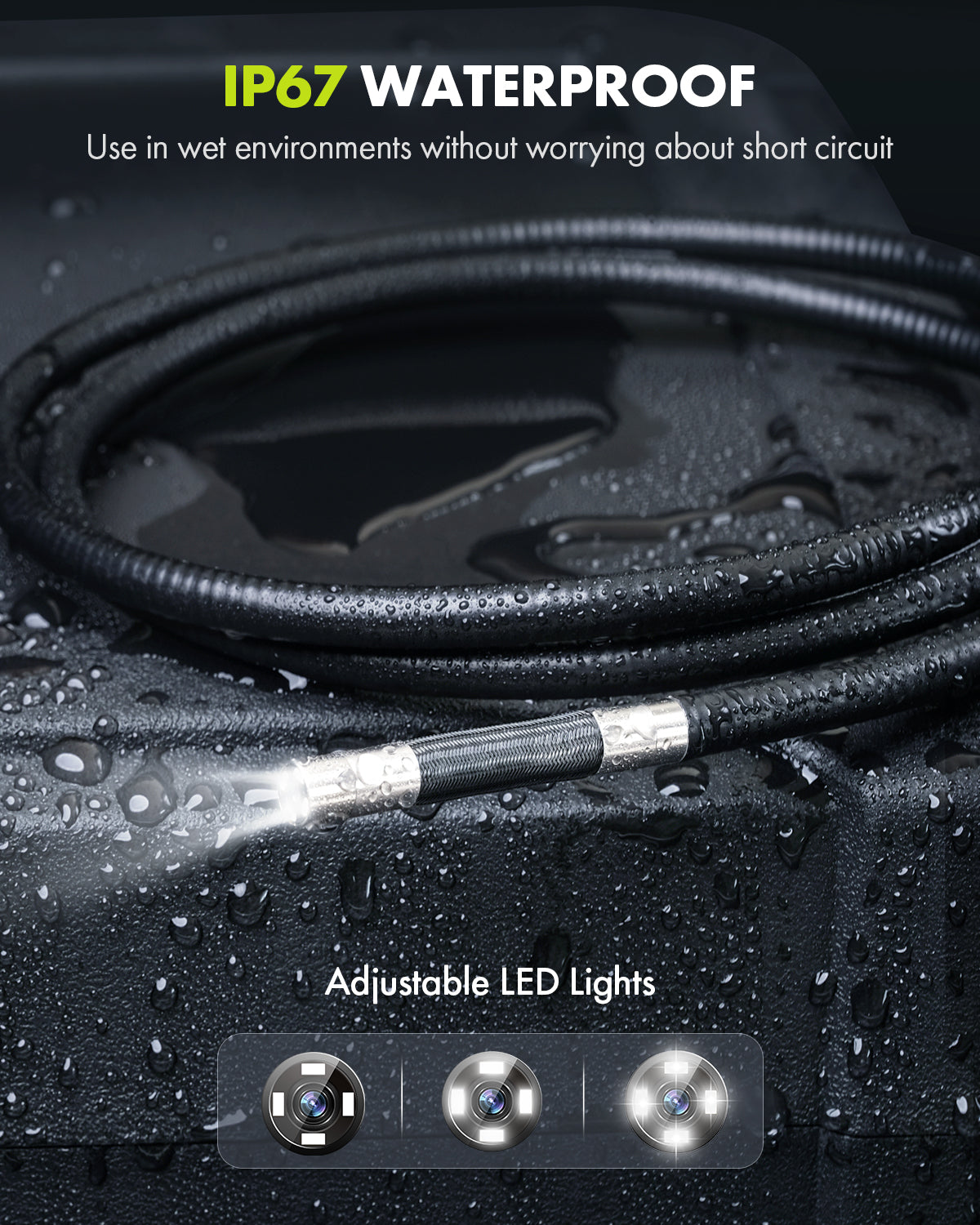 Anykit 360° Articulating Borescope, Joystick Articulating Endoscope Inspection Camera with Steerable Probe for Automotive Aircraft Mechanics, Compatible with iPhone and Android (6.5mm/3.3ft)
[360° Rotatable Endoscope] The probe can be rotated while bent backwards 210 degrees, now it is possible to manipulate the probe tip 360 degrees with only one hand by operating the control button, instead of manually rotating/twisting the cable, saving time and effort.
[Miniature Lens for More Scenarios] The narrow enough 6.5mm(0.25 inch) ultra-thin probe can easily pass through hard-to-reach places such as mechanical inspections, car or drainage pipes, and air conditioning repairs. 4 adjustable LEDs at the end of the camera to help you see inside easily even in very dark situations.
[2023 Upgraded Semi-Rigid Snack Cable] The upgraded 1m snake tube is rigid and can be bent and fixed according to the needs of different scenarios to solve problems faster. IP67 waterproof function can detect properly even when in wet or underwater environment.
[Meet Your Needs] Compatible with iOS and Android mobile devices to meet 99% of customer needs. Simply download the app and connect the endoscope camera directly to your phone via USB cable to get a steady picture of your exam in real time.
[Long-Lasting and Durable] The lens is equipped with a unique high temperature protection technology. When the detection environment makes the lens temperature exceed 70 degrees, it will automatically shut down to provide protection, disconnect, and better maintain the performance to extend the service life.