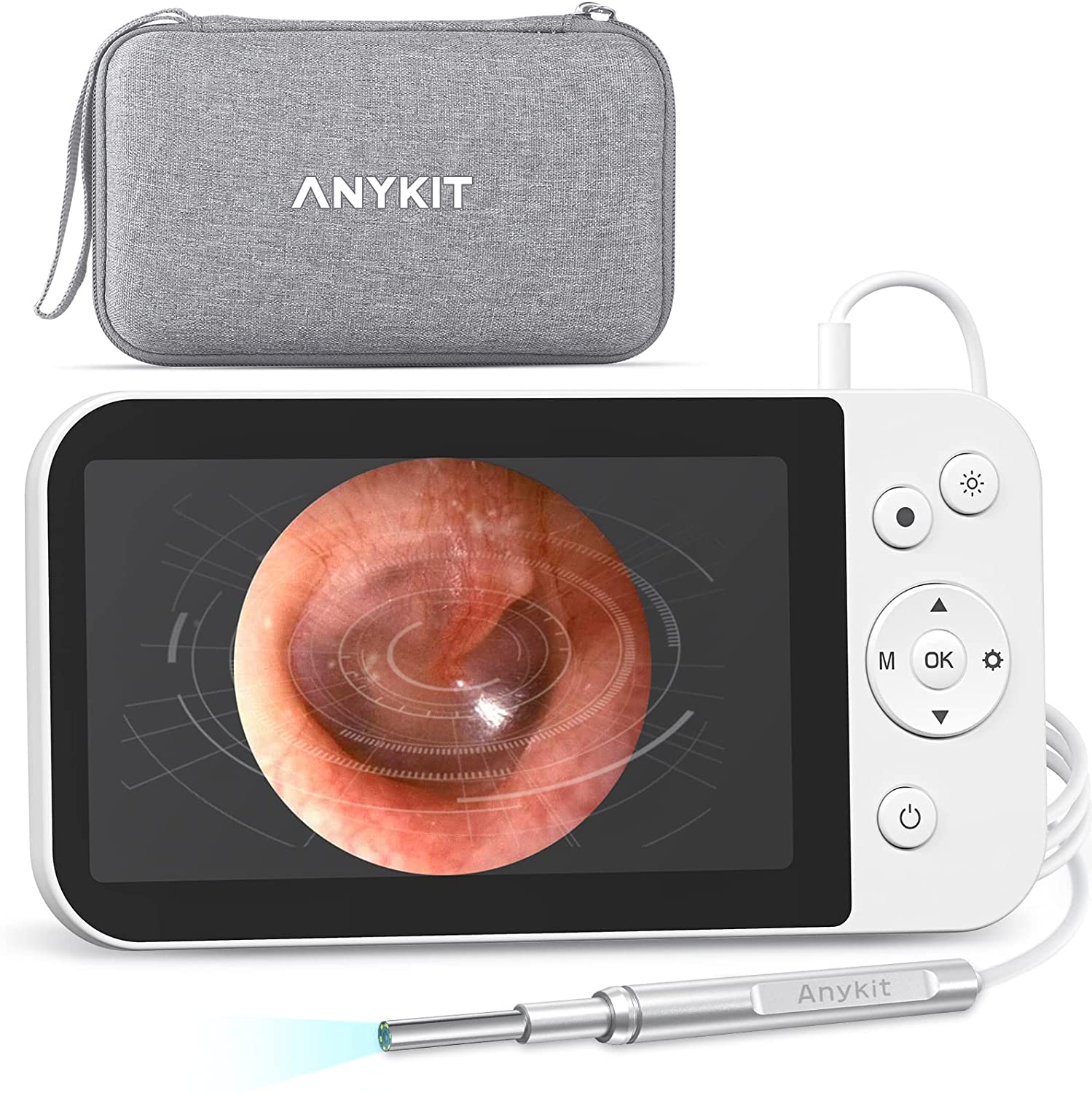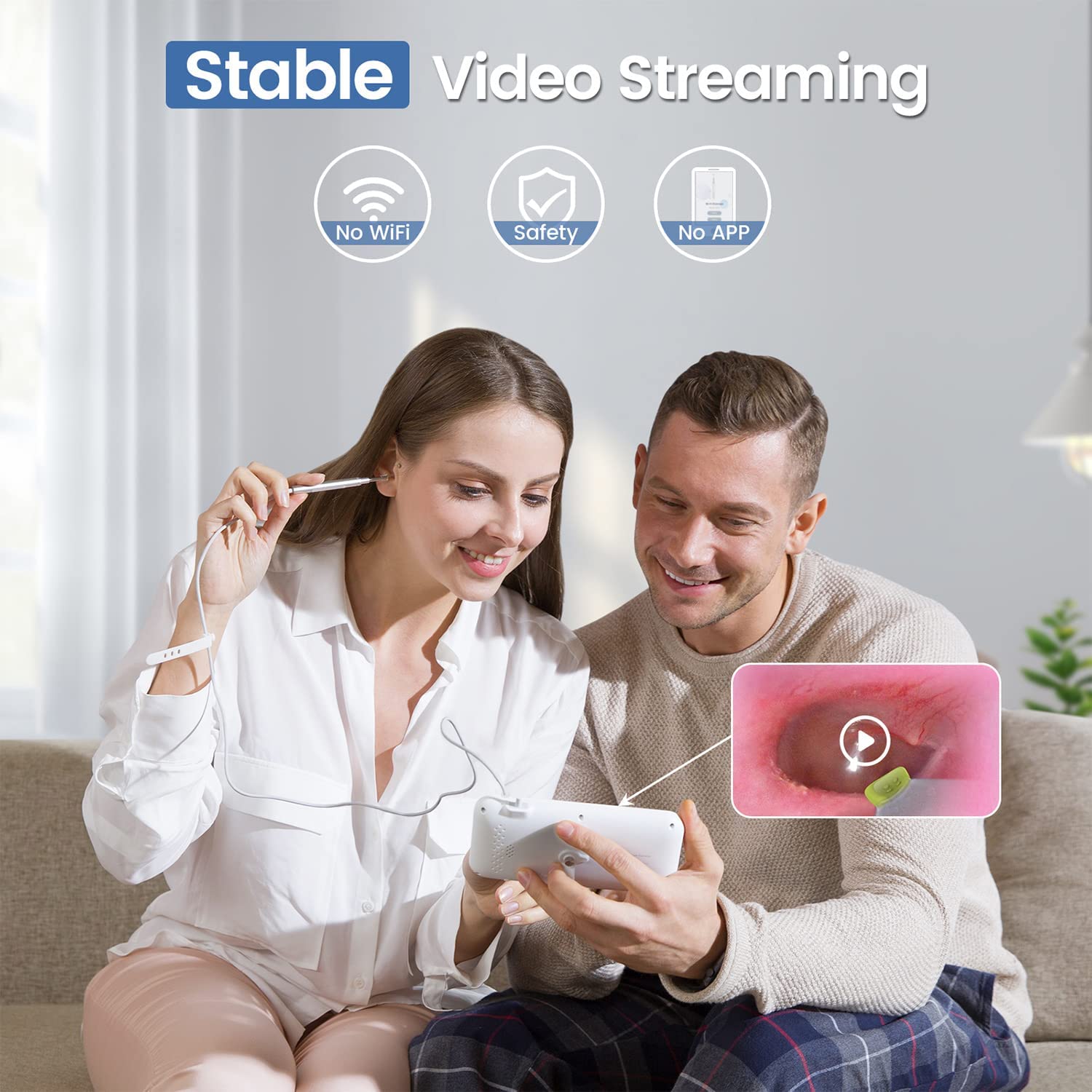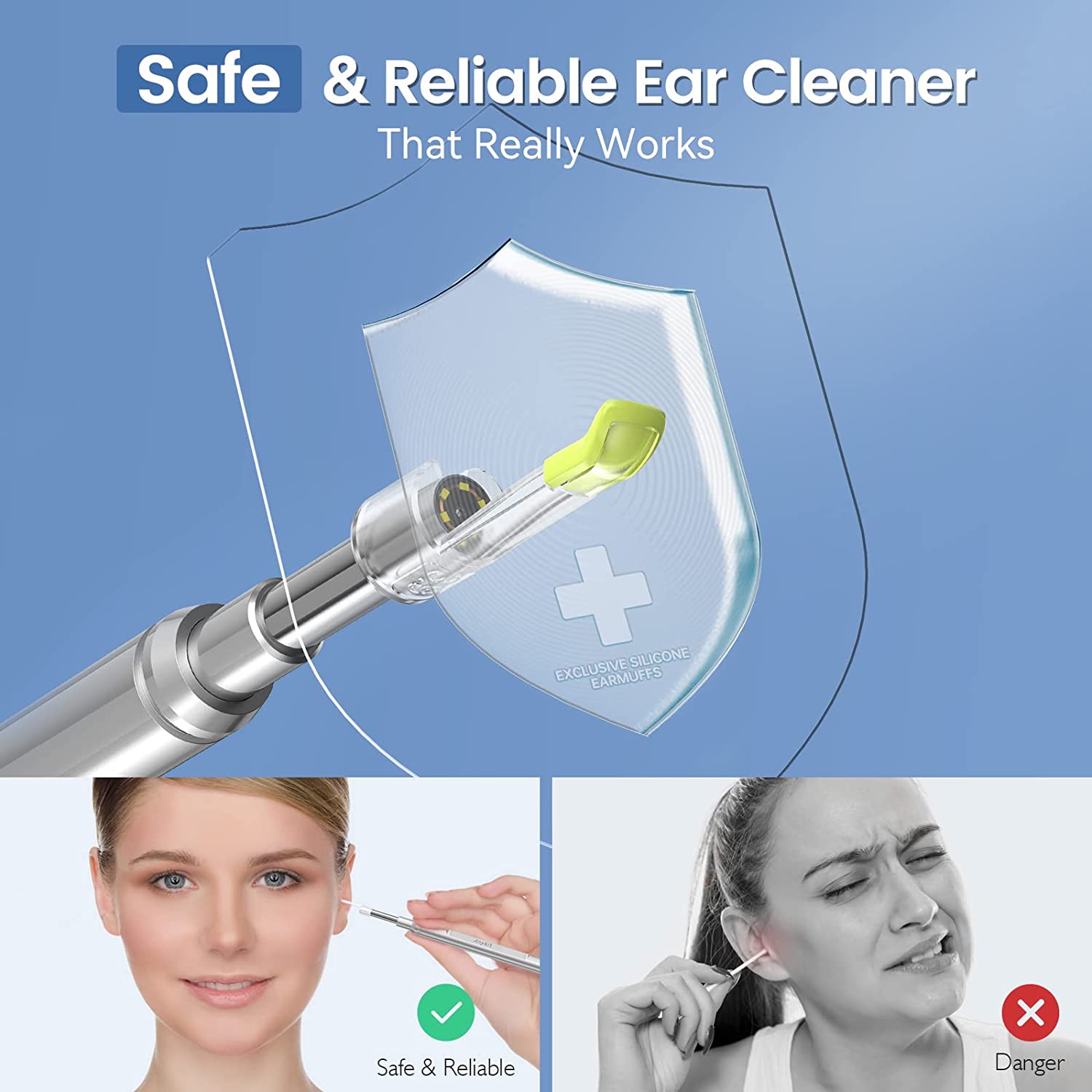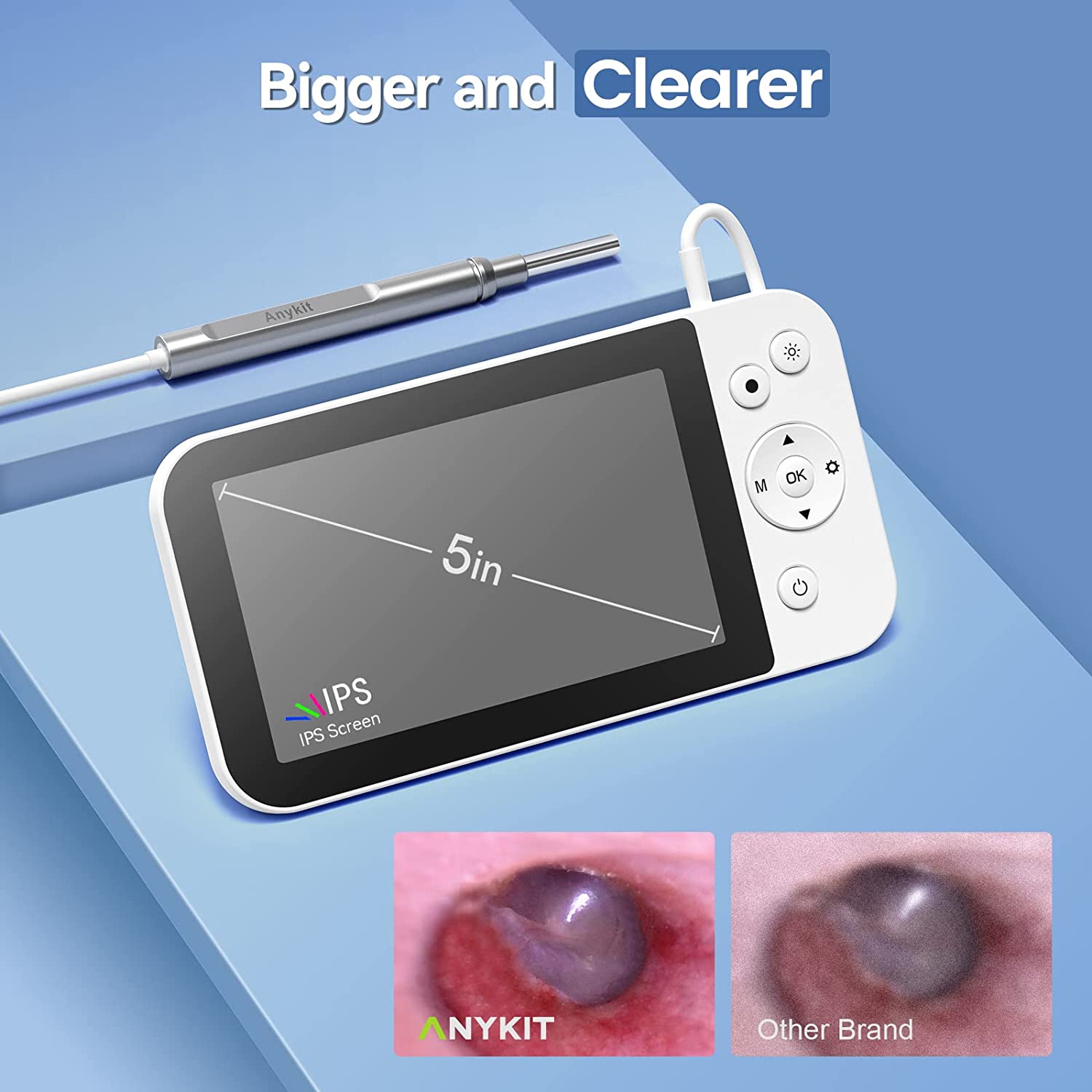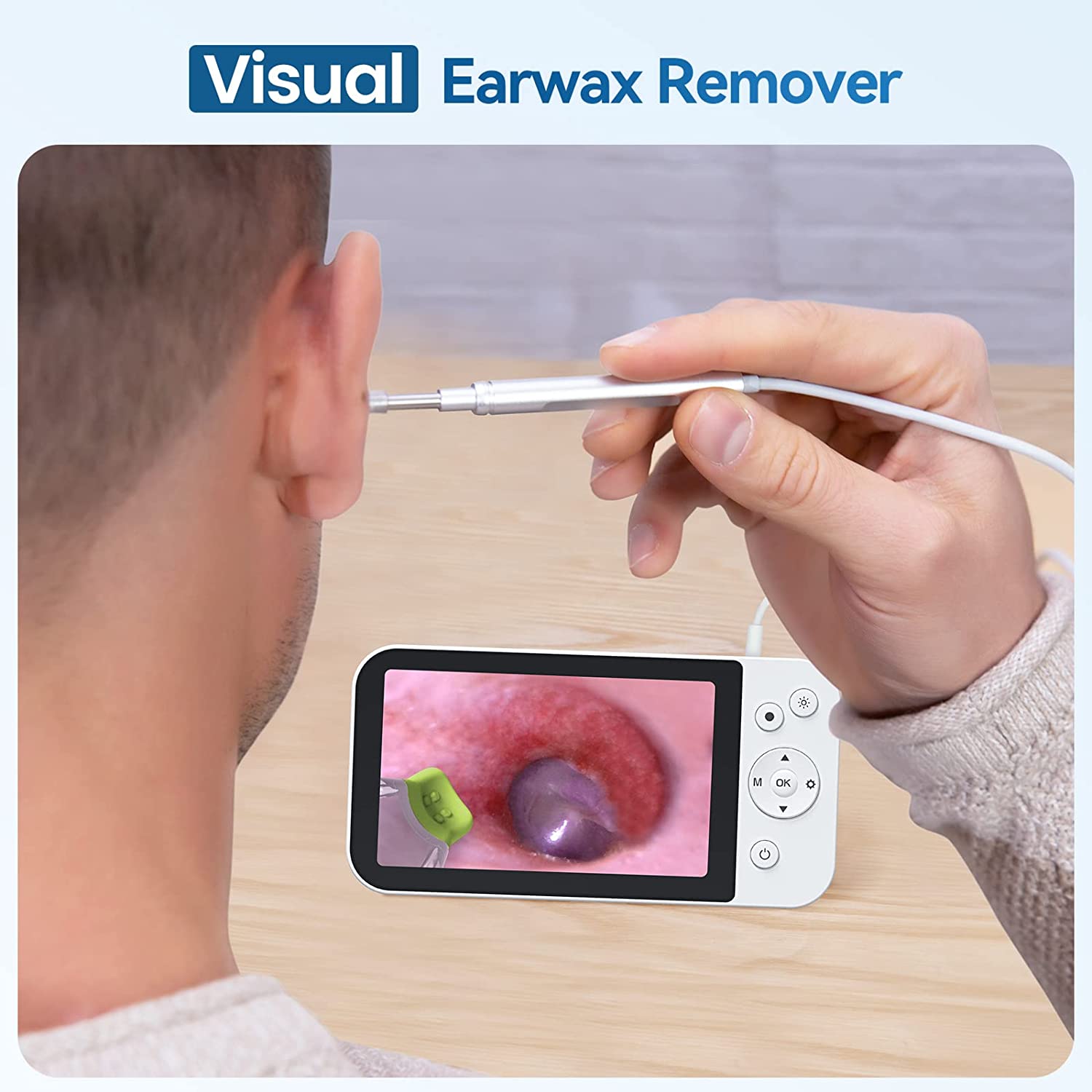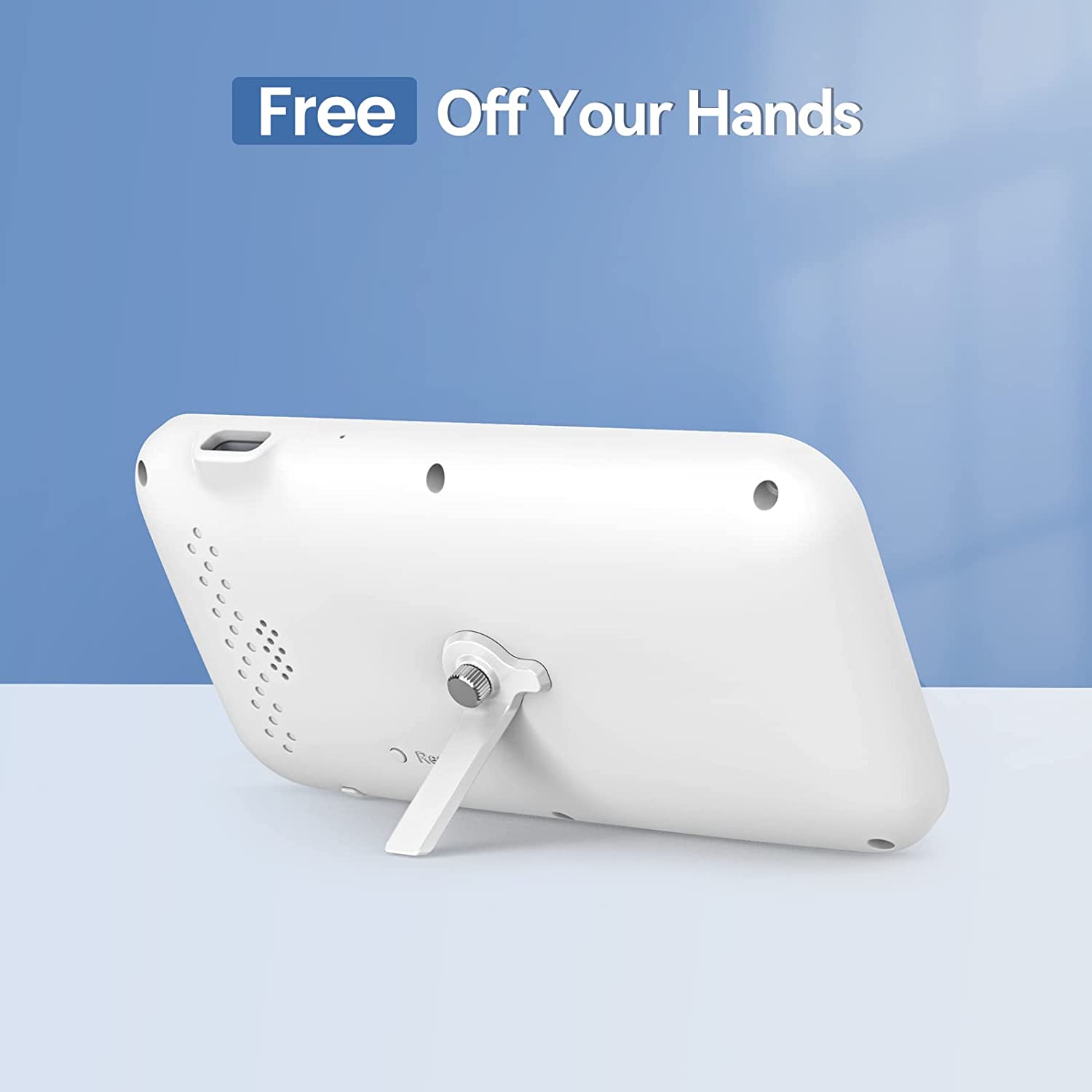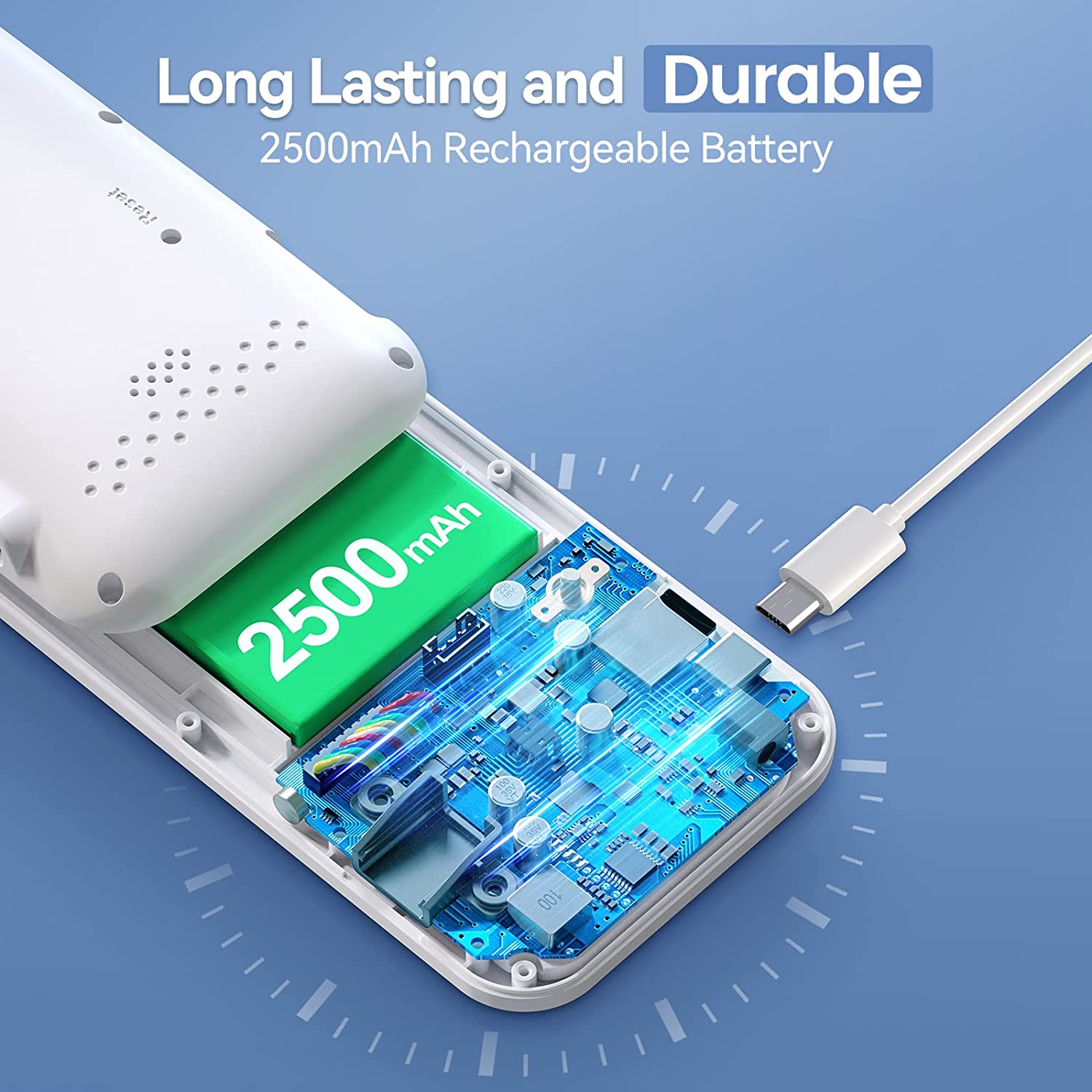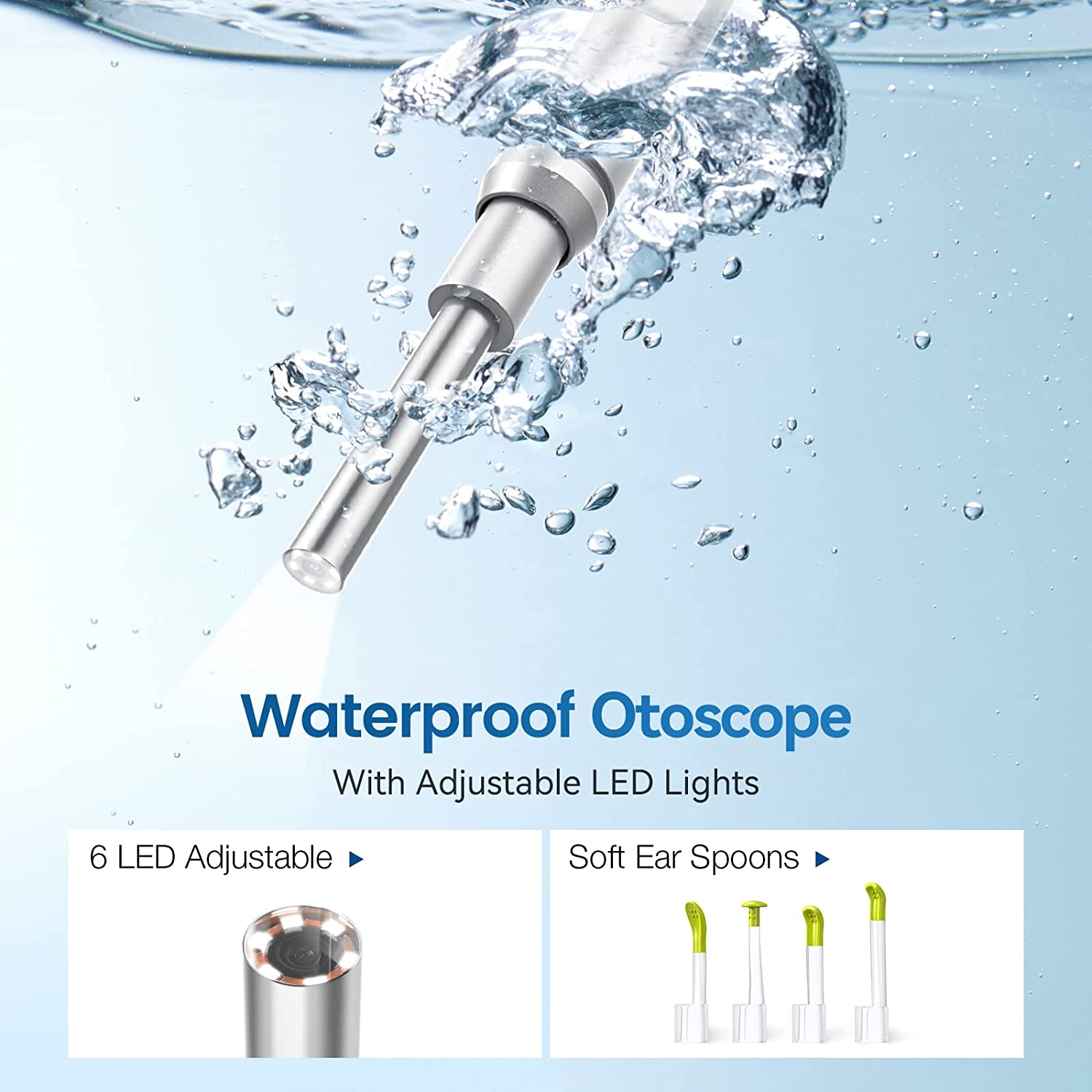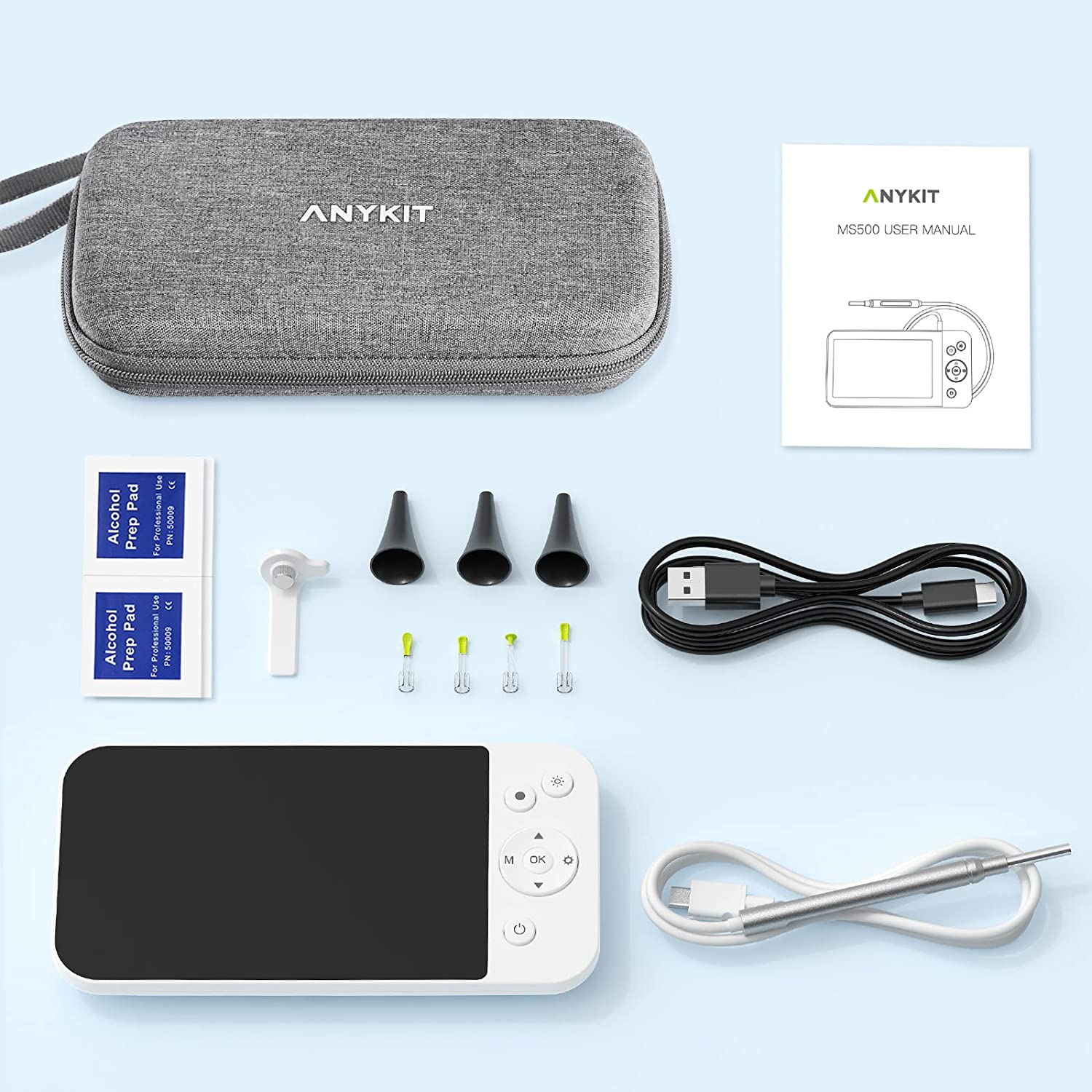 Anykit Digital Otoscope with 5 Inch IPS Screen, Visual Ear Cleaner with 3.9mm Ear Wax Removal Camera, 6 LED Lights, 32GB Card, Earwax Removal Tool, Storage Case
Always felt like never cleaned your ears enough? Wanna to figure out what was going on inner ears? Anykit otoscope can help you check and keep track of your ear record.

Large screen & APP-free- This ear scope equipped with a 5" IPS high resolution screen shows stable live image of inner ear directly, right out of box, does not require an app and cell phone to operate.

Visual ear wax removal camera- The 3.9mm ultra slim camera probe equipped 6 adjustable LED lights offering a crystal clear view of the tympanic membrane, make it easier for you to access inner ear and see clear when ear examination and ear wax remove.

Make everything easy- this digital otoscope support take screenshots in real time and save then to share with your doctor for virtual visits to get a quick and easy consultant- Save your time & money

afe & reliable ear cleaner- The 4 different size improved soft silicone ear wax removal tool protect your ear get scratch, 3 specula cover prevent excessive insertion injury.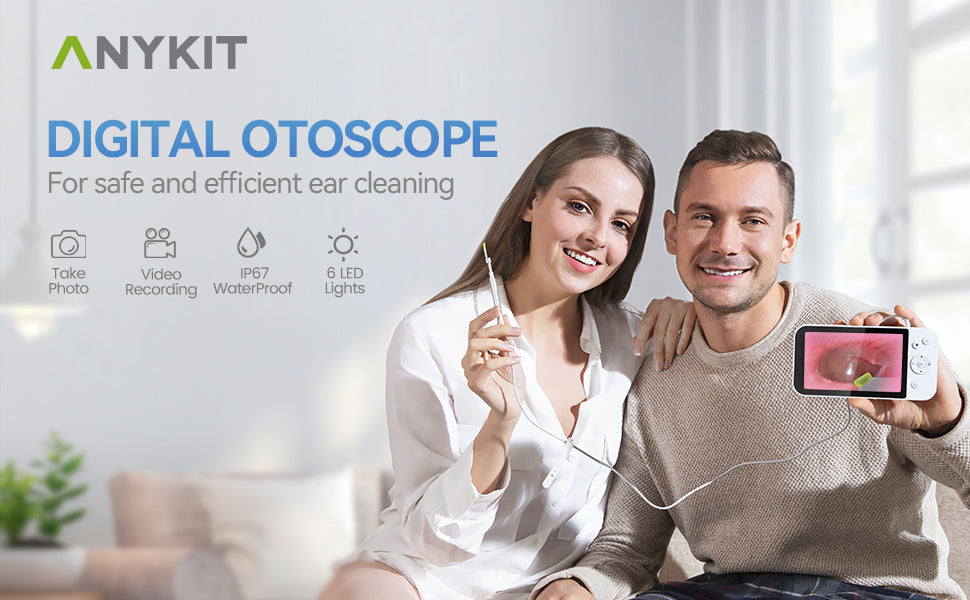 Anykit MS500-NTE digital otoscope is an upgraded version of MS450-NTE, with a bigger and clearer 5 inch IPS screen that displays images without the need for a computer or cellphone, no installation of software needed. It also comes with a portable storage case to organize all your otoscope and accessories neatly.
This otoscope earwax removal kit comes complete with both Adult and Pediatric size spoons and a high definition camera lens, offering a crystal clear view of the tympanic membrane, users can take photos and record videos to the inserted in 32GB memory card.
Anykit ear scope allow you to visually see a clear picture of the ear canal and tympanic membranes, monitor ear as frequently as you want without having to make a further doctor appointment, it is very useful for virtual doctor appointment, with this device, while on a virtual doctor visit, you can show the doctor in real time what the inside of anyone's ear looks like, getting better and faster treatment without having to travel.
It also can take pictures so you can monitor the progress of inside you ear while healing or if it is worsening.
Anykit MS500-NTE otoscope ear camera with 5 inch color screen and 3.9mm diameter camera