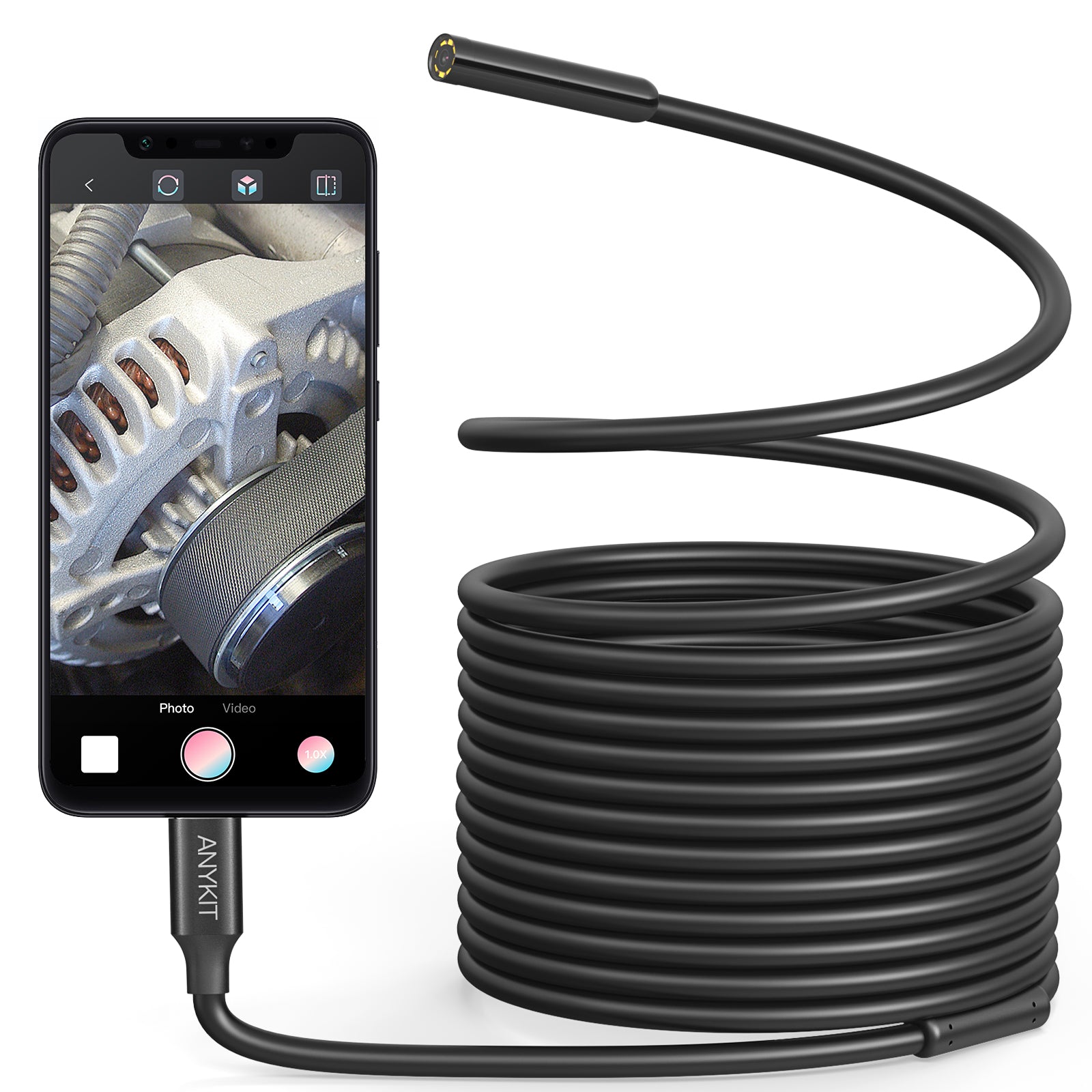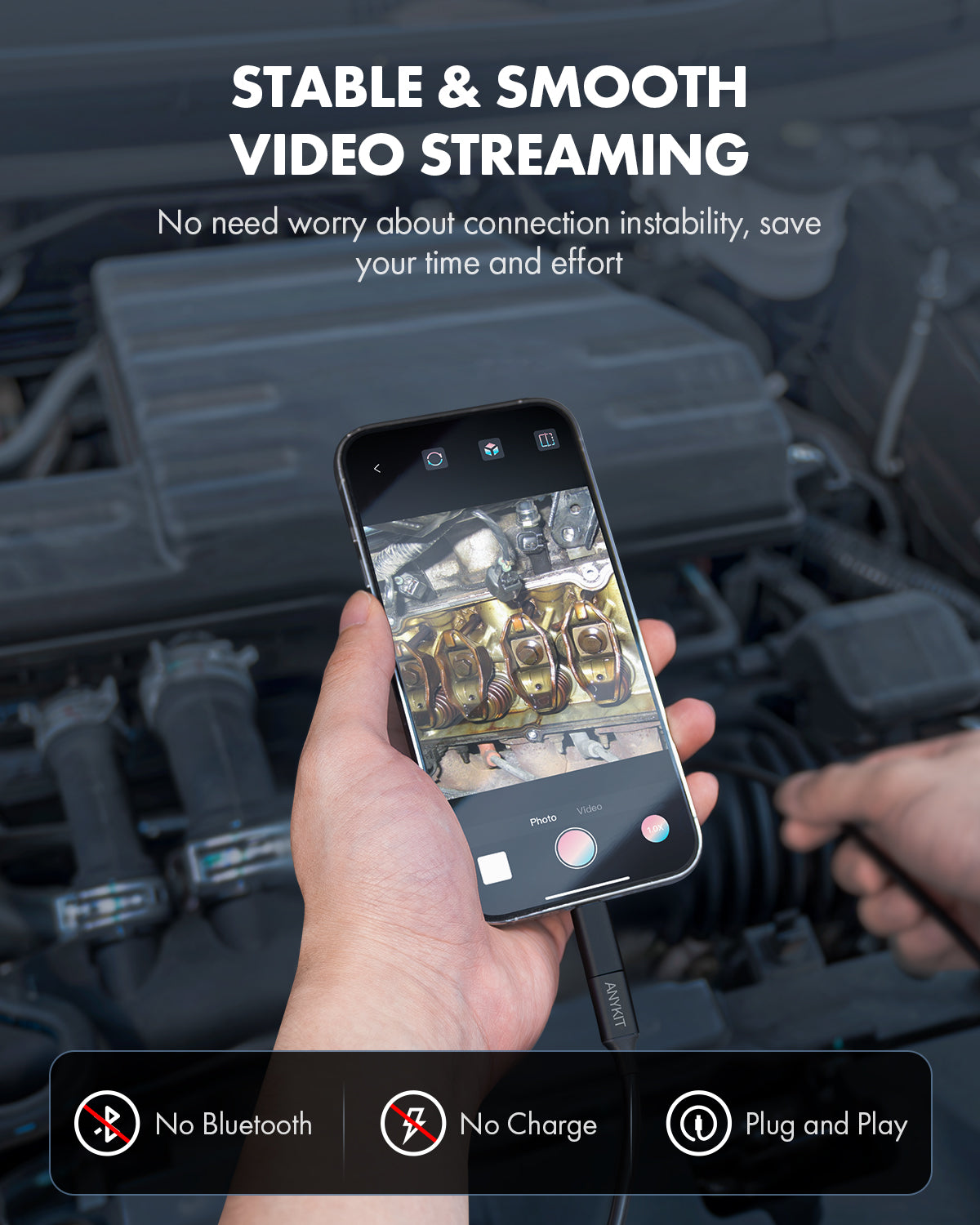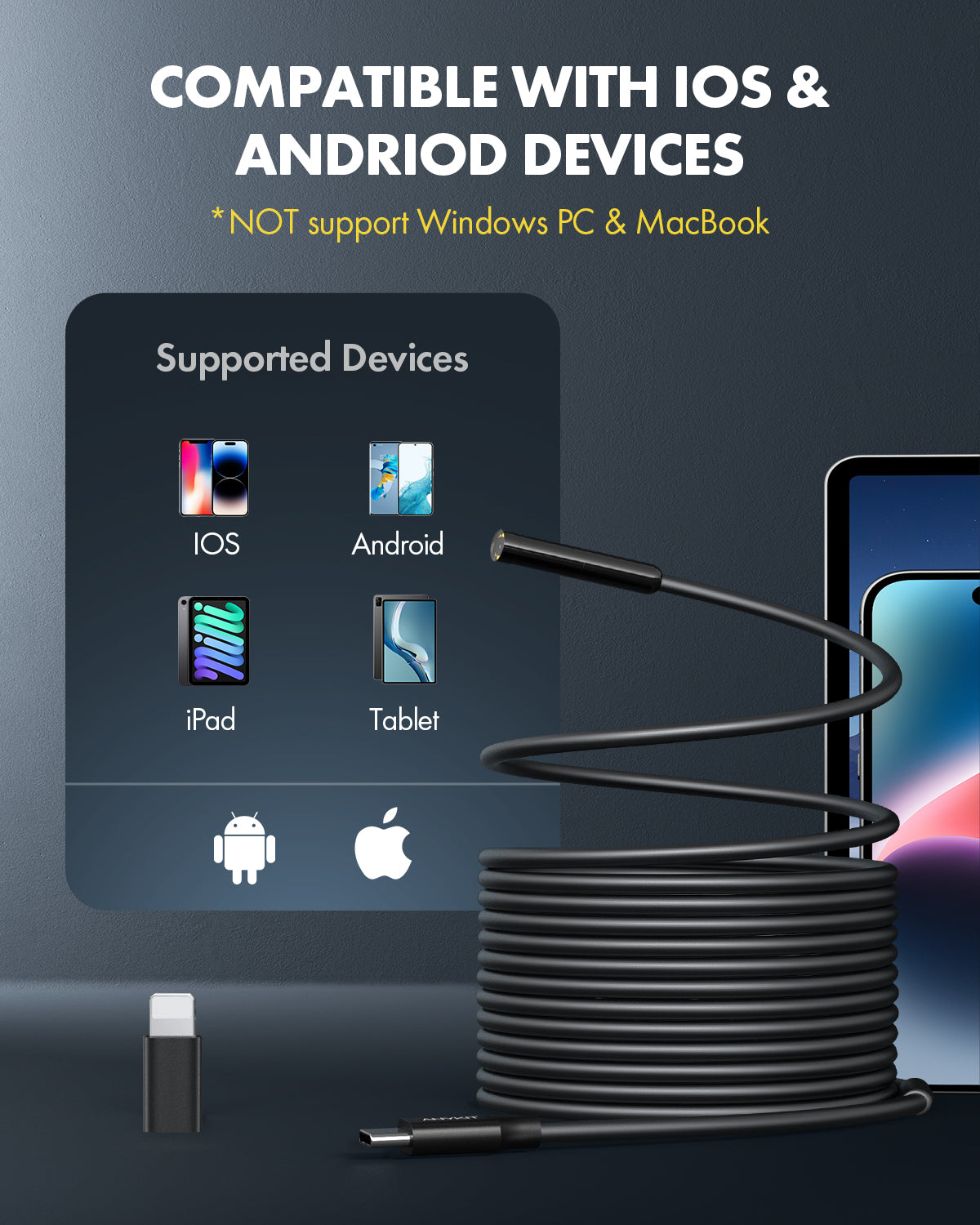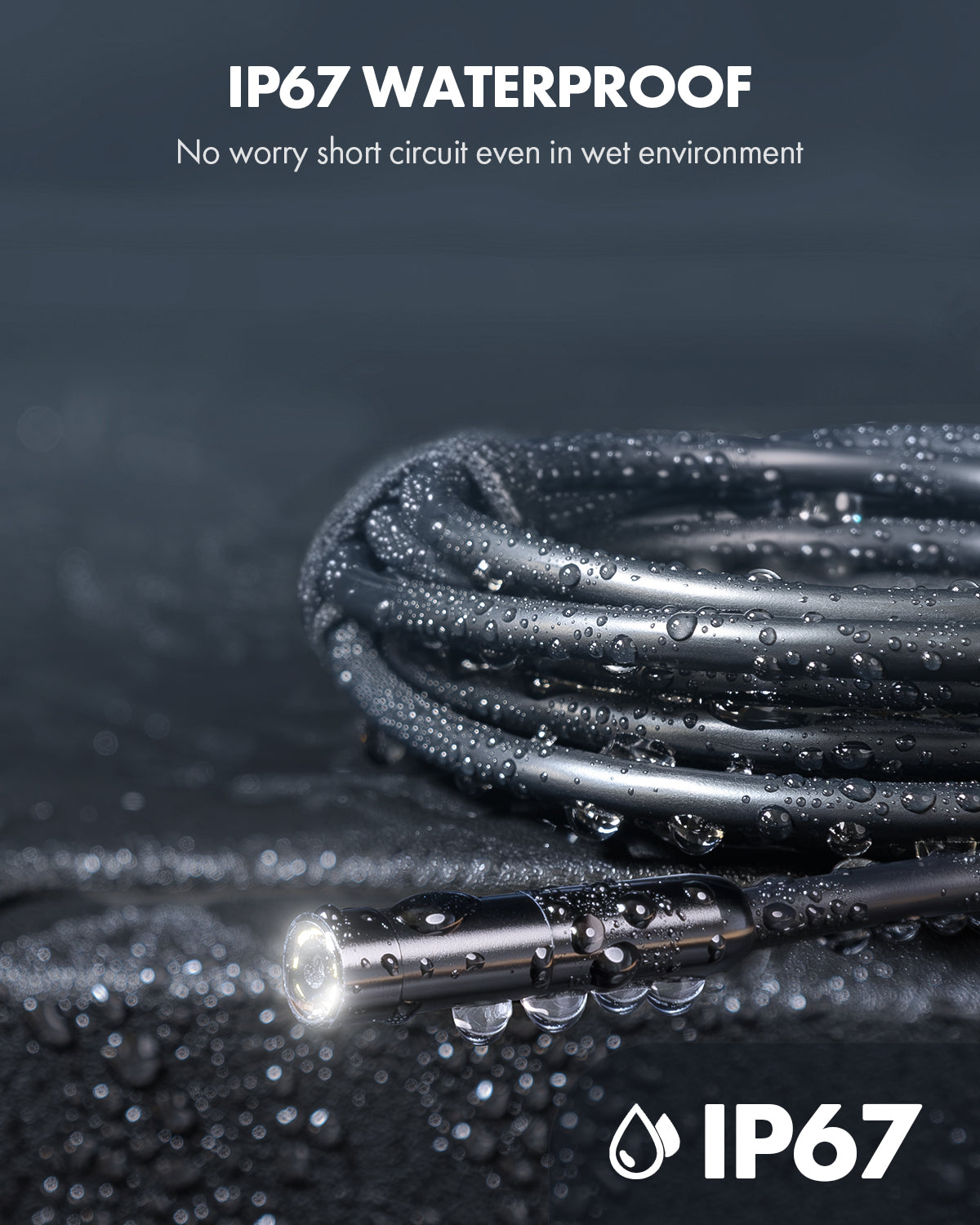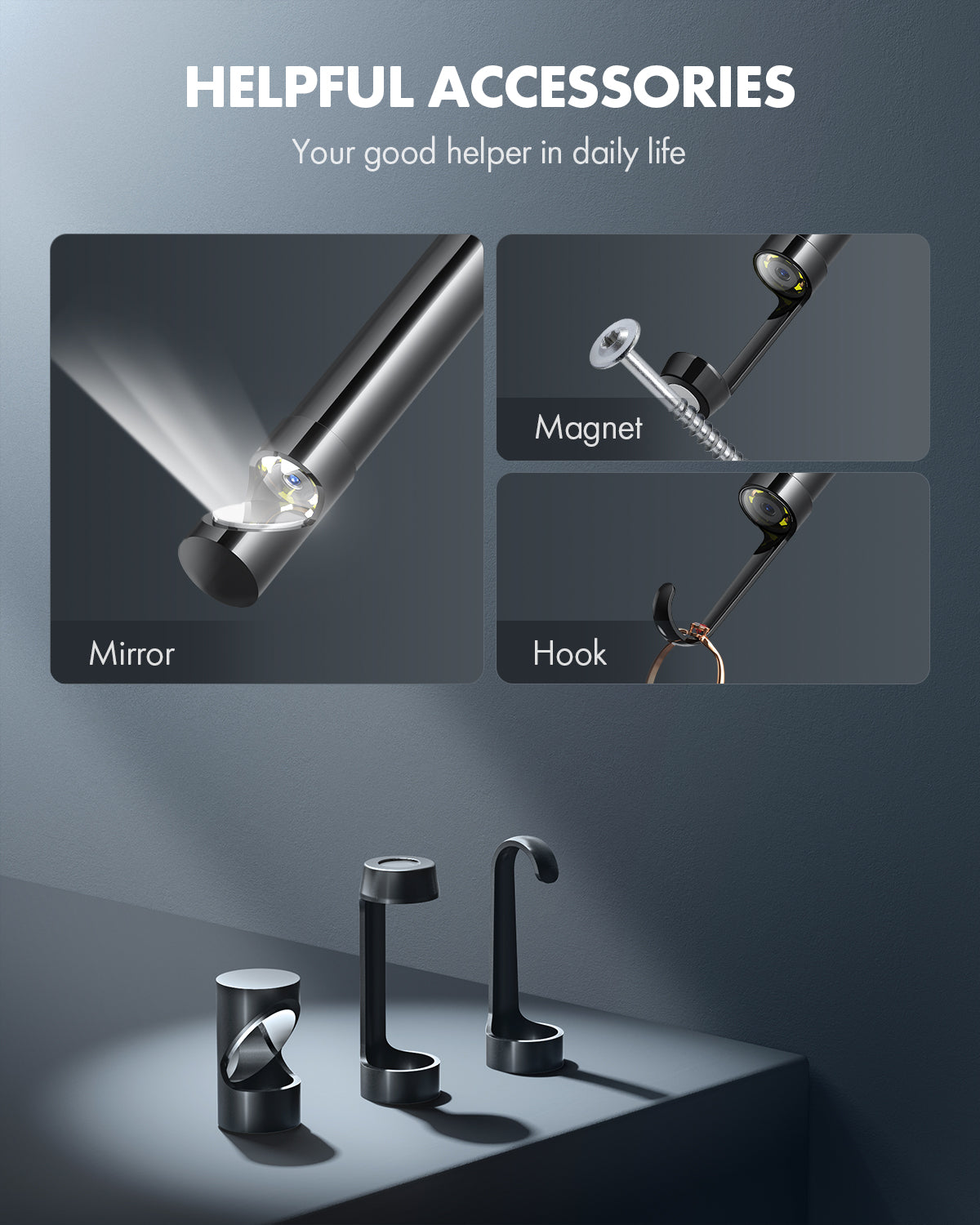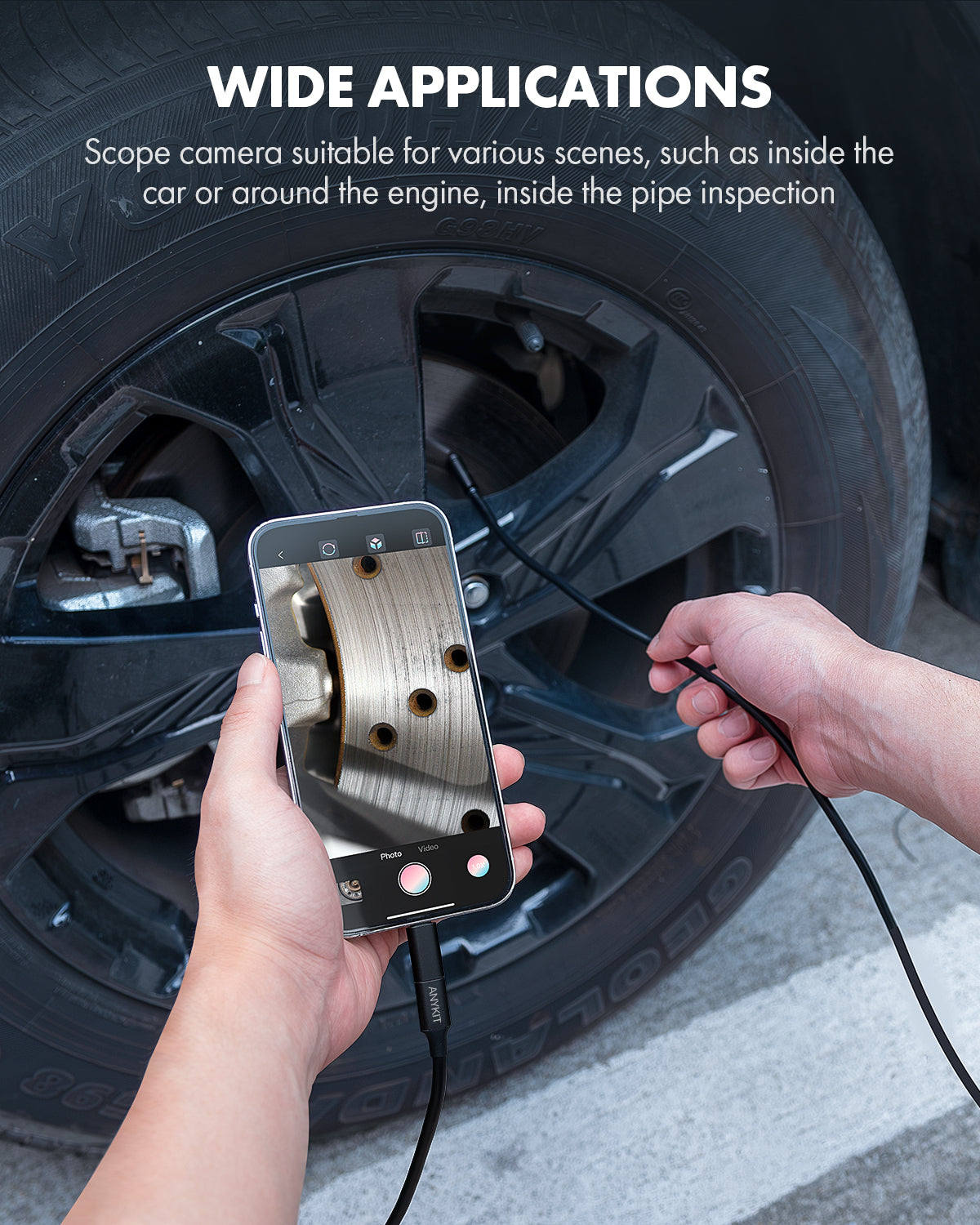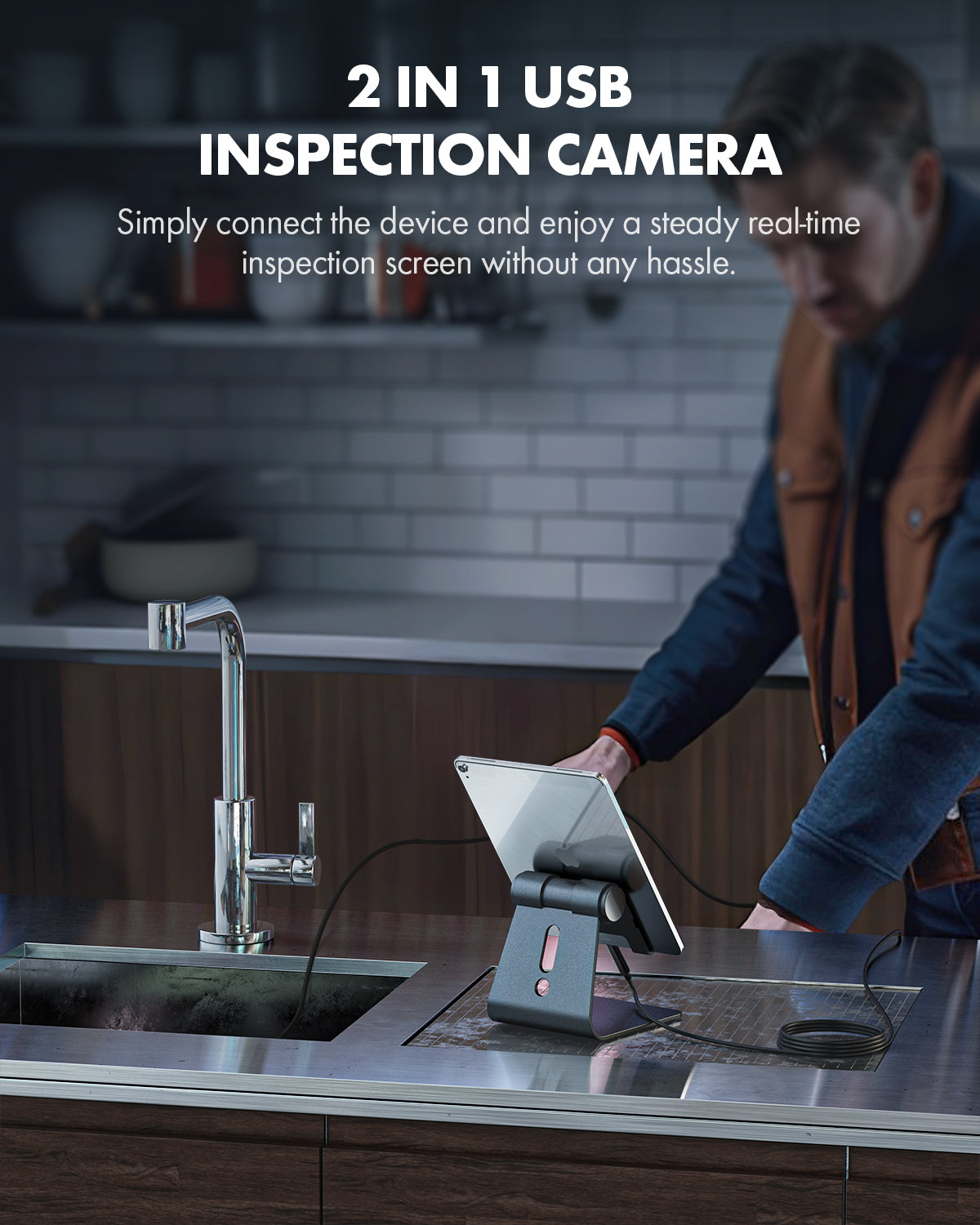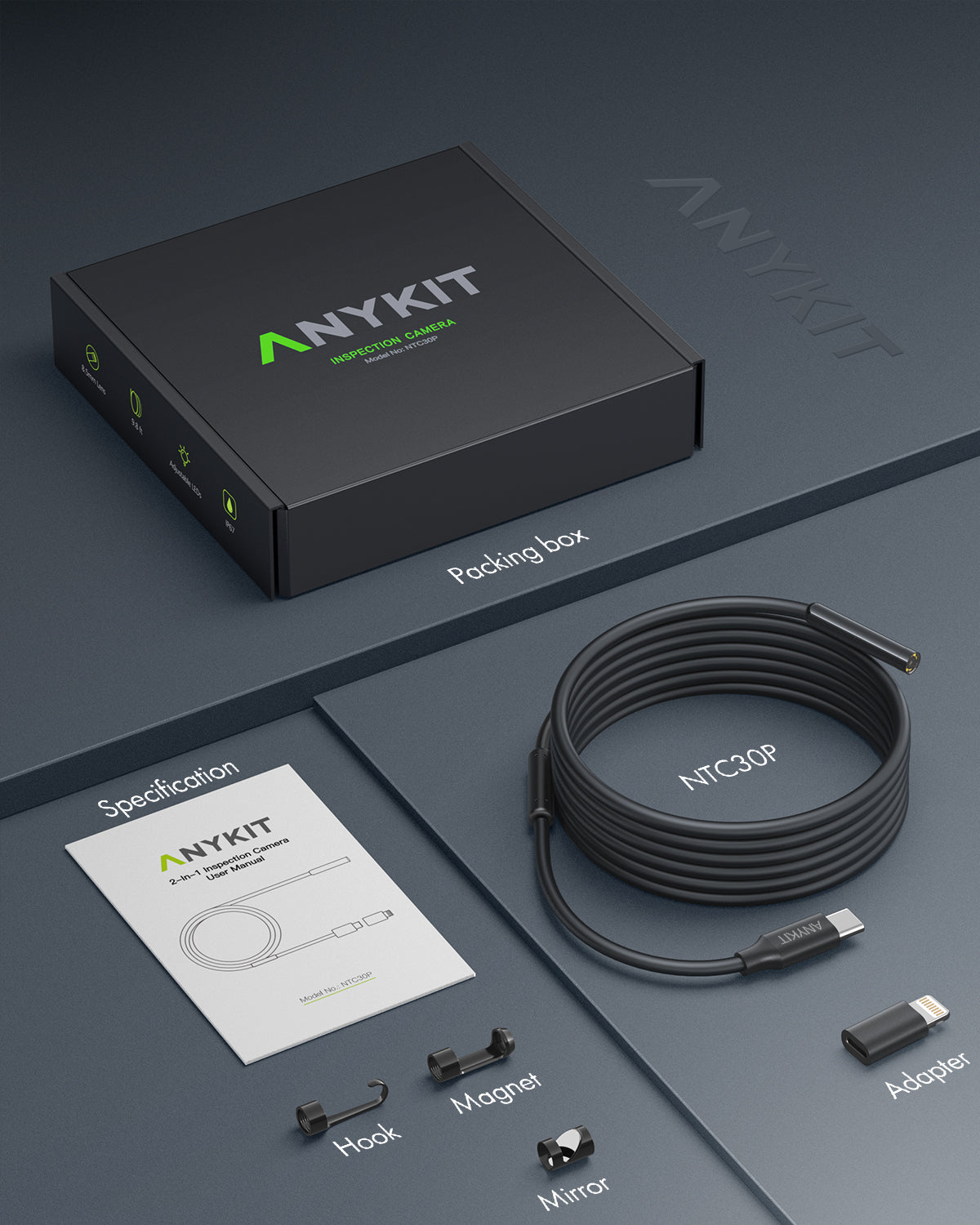 Anykit Endoscope Camera, 2 in 1 USB Inspection Camera with 8 LED Lights, Borescope with 10ft Semi-Rigid Cable, Type-C Snake Camera, IP67 Waterproof Scope Camera for iPhone, iPad, OTG Android Phone
[Easy to Operate] NTC30P borescope for iphone no need for Bluetooth or WiFi connections, separate charging, or worrying about connection failures. Simply connect the device and enjoy a steady real-time inspection screen without any hassle.
[Widely Compatibility] This endoscope can be worked with Android 7.0+ and iPhone with iOS 9.0+ system. Also, coming with Type-C connector & an additional adapter for compatibility with most Android which has OTG function (Important Notes: Please confirm that your Android phone has OTG function before purchasing). iPhone just Plug and Go.
[HD Resolution Snake camera] Endoscope camera with light provides HD photos & a smooth video experience, which will all be stored on your phone, eliminating the need to transfer media via USB to share with others.
[Bendable and Fixed Shape Cable] Sewer camera with 3M semi-rigid cable, which provides convenience and control during operation, allowing you to work without the hassle of managing excessive cable length. Snake camera offers a balance of rigidity and flexibility, allowing you to easily bend and shape it manually while maintaining its form.
[IP67 Waterproof & 8 LED Lights] Scope camera with 8.5mm diameter probe includes 8 LED lights for use in low-light conditions & an IP67 waterproof rating for use in wet environments, making this endoscope suitable for various use-cases such as automotive maintenance, HVAC & industrial inspections, etc.