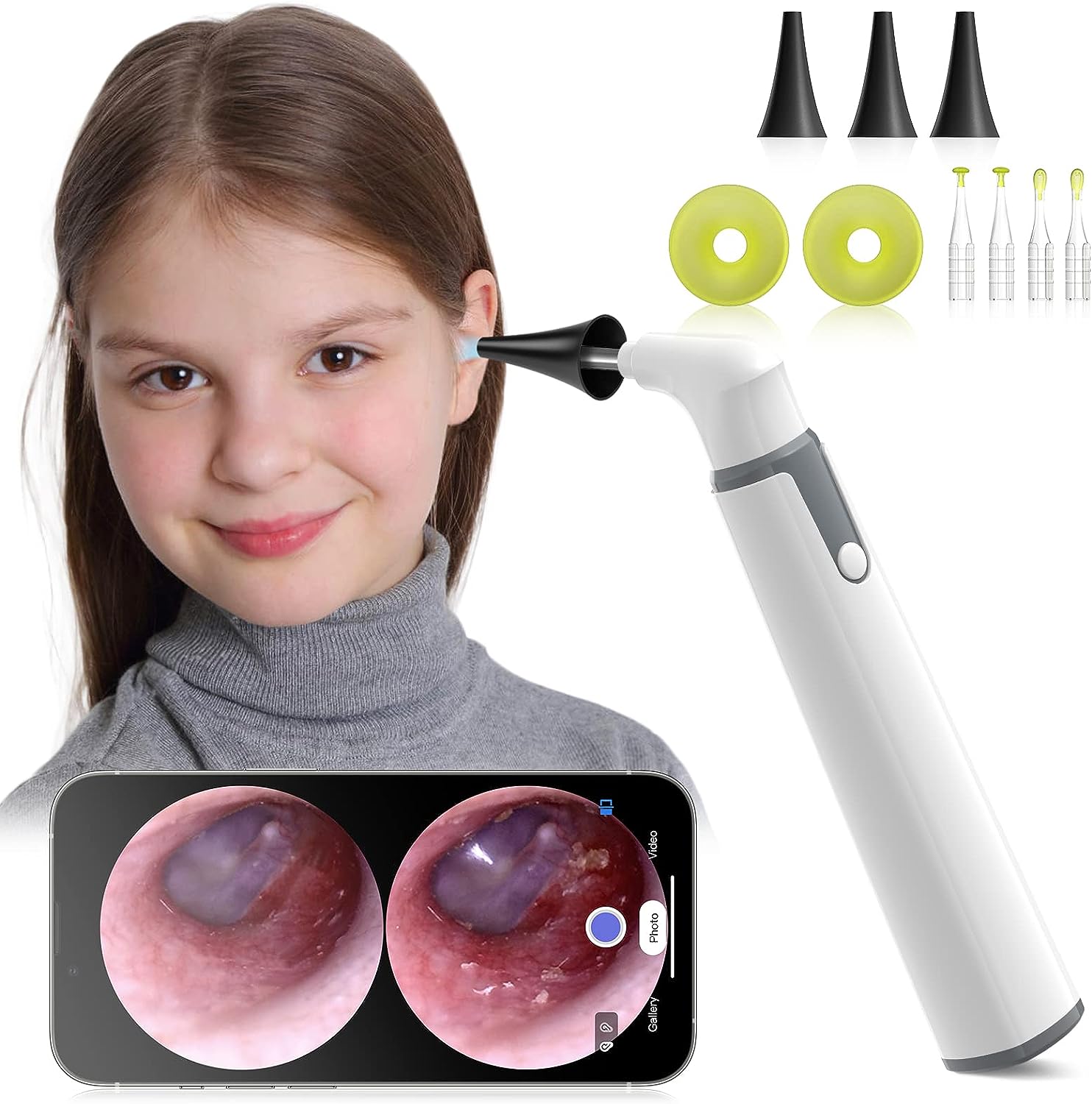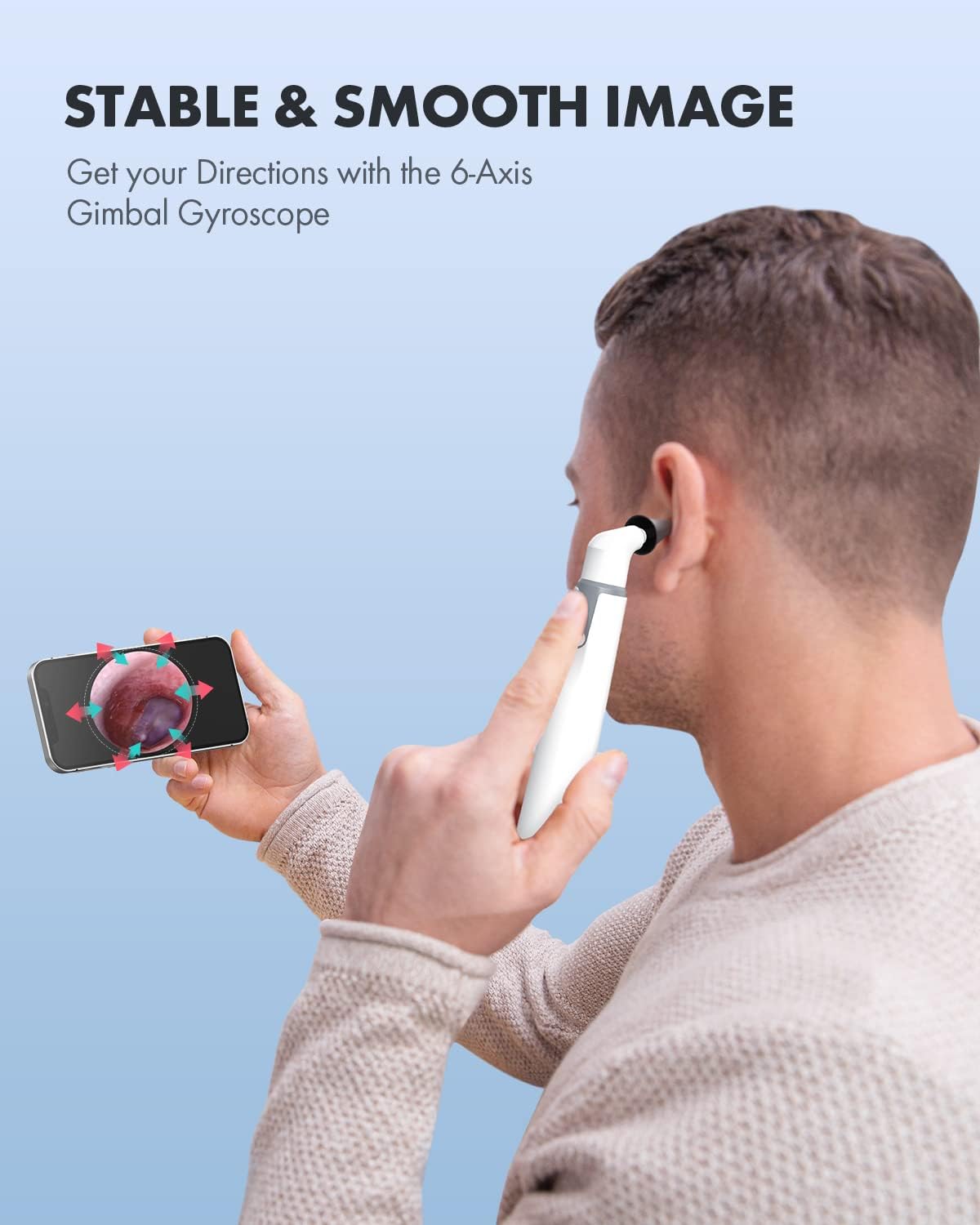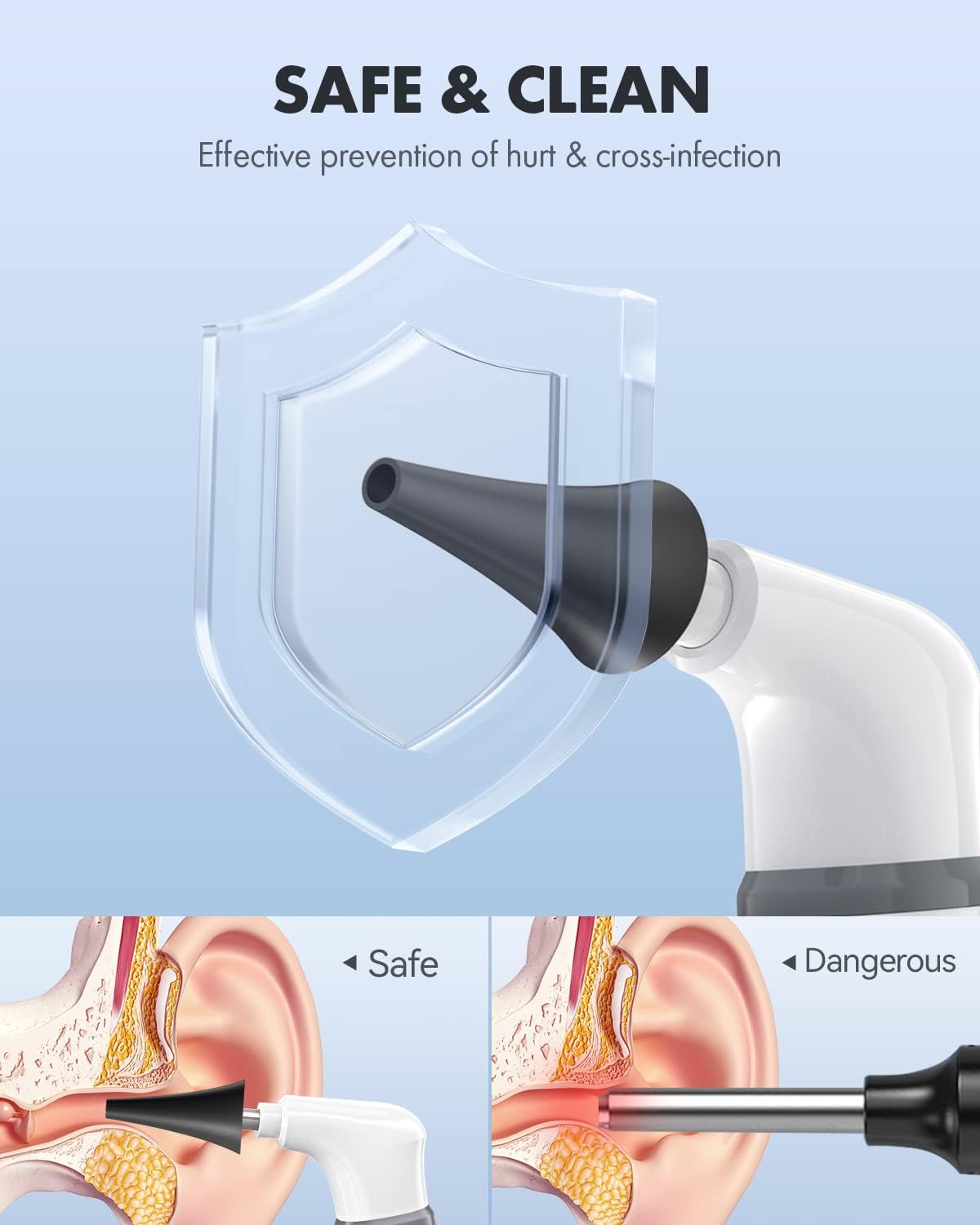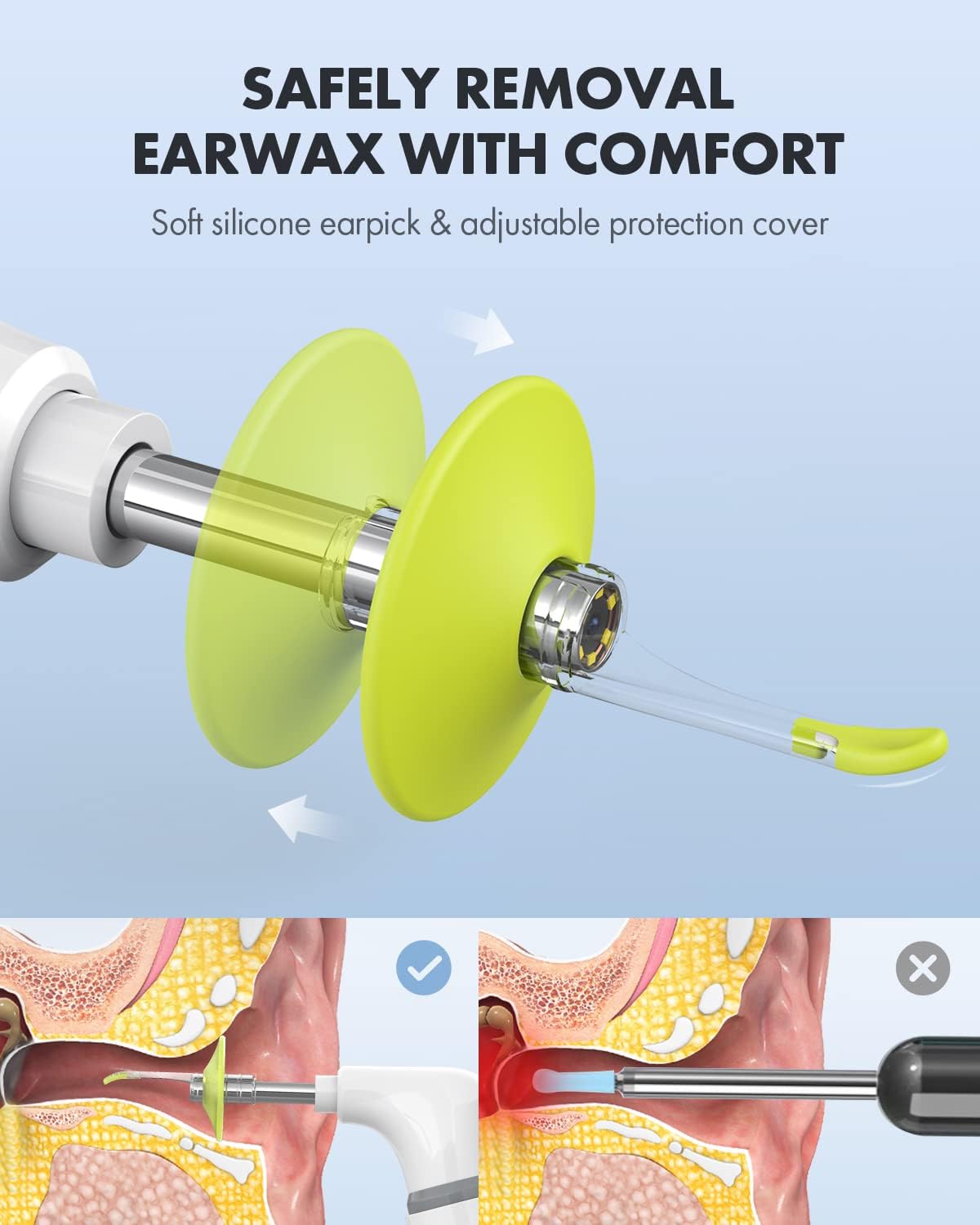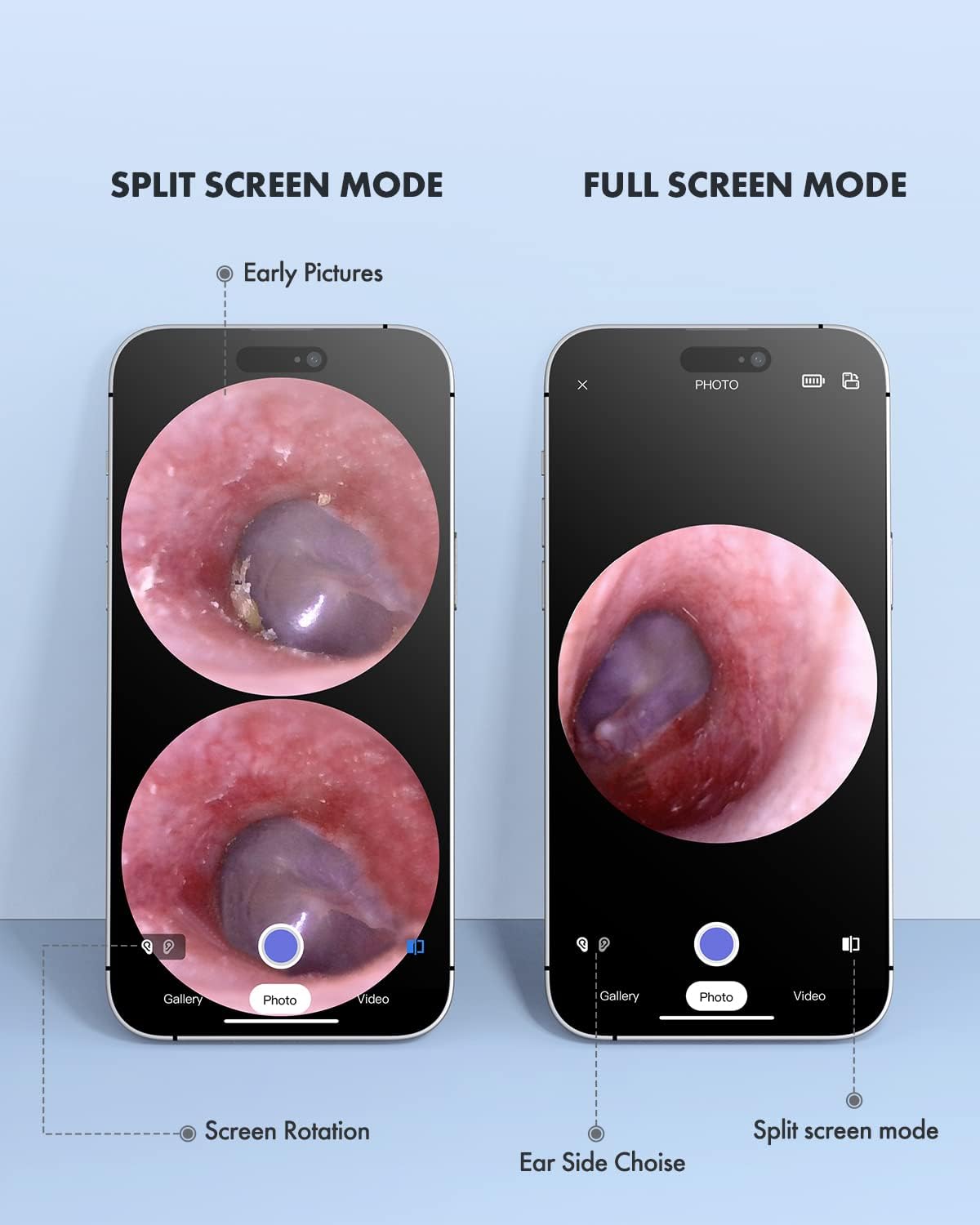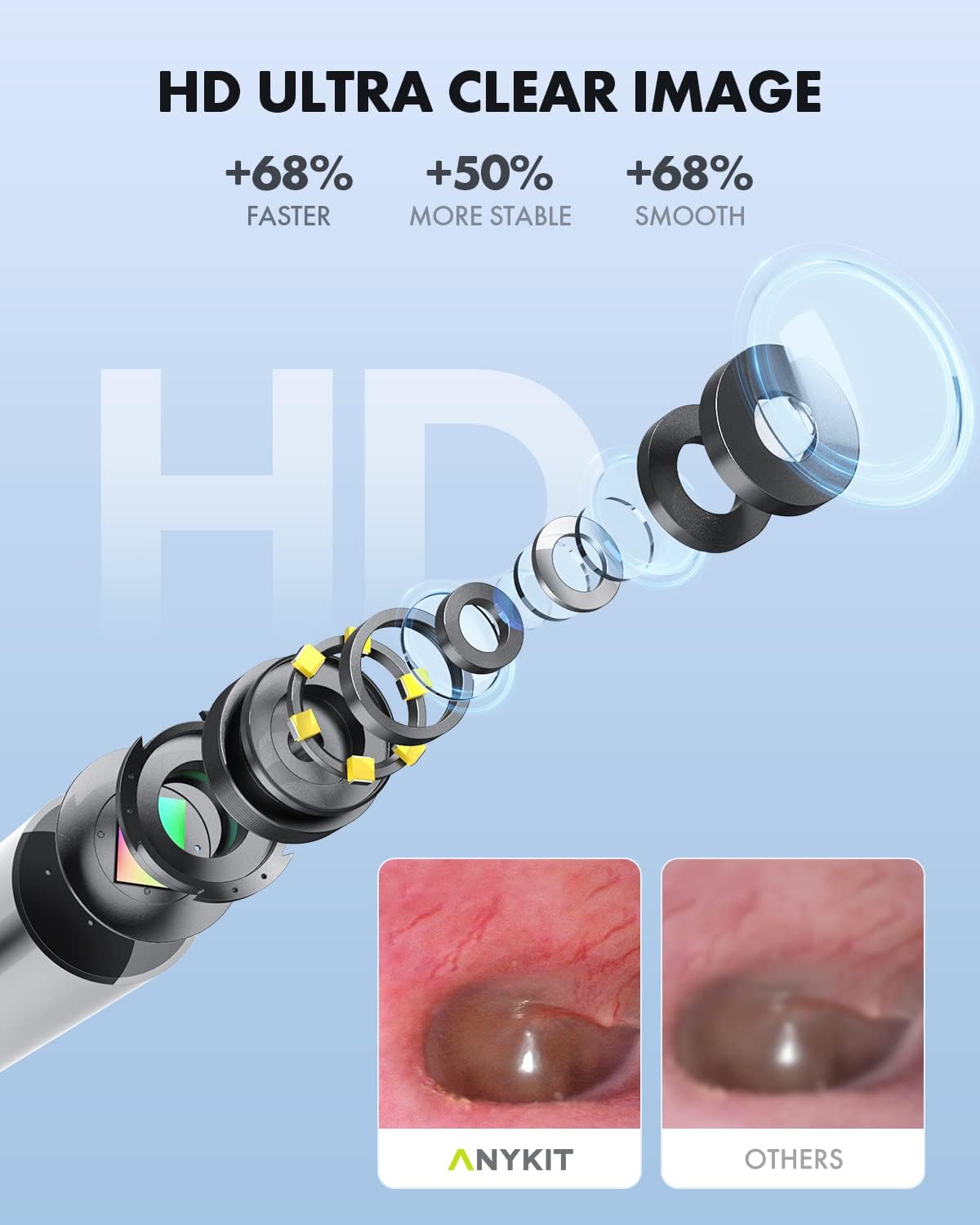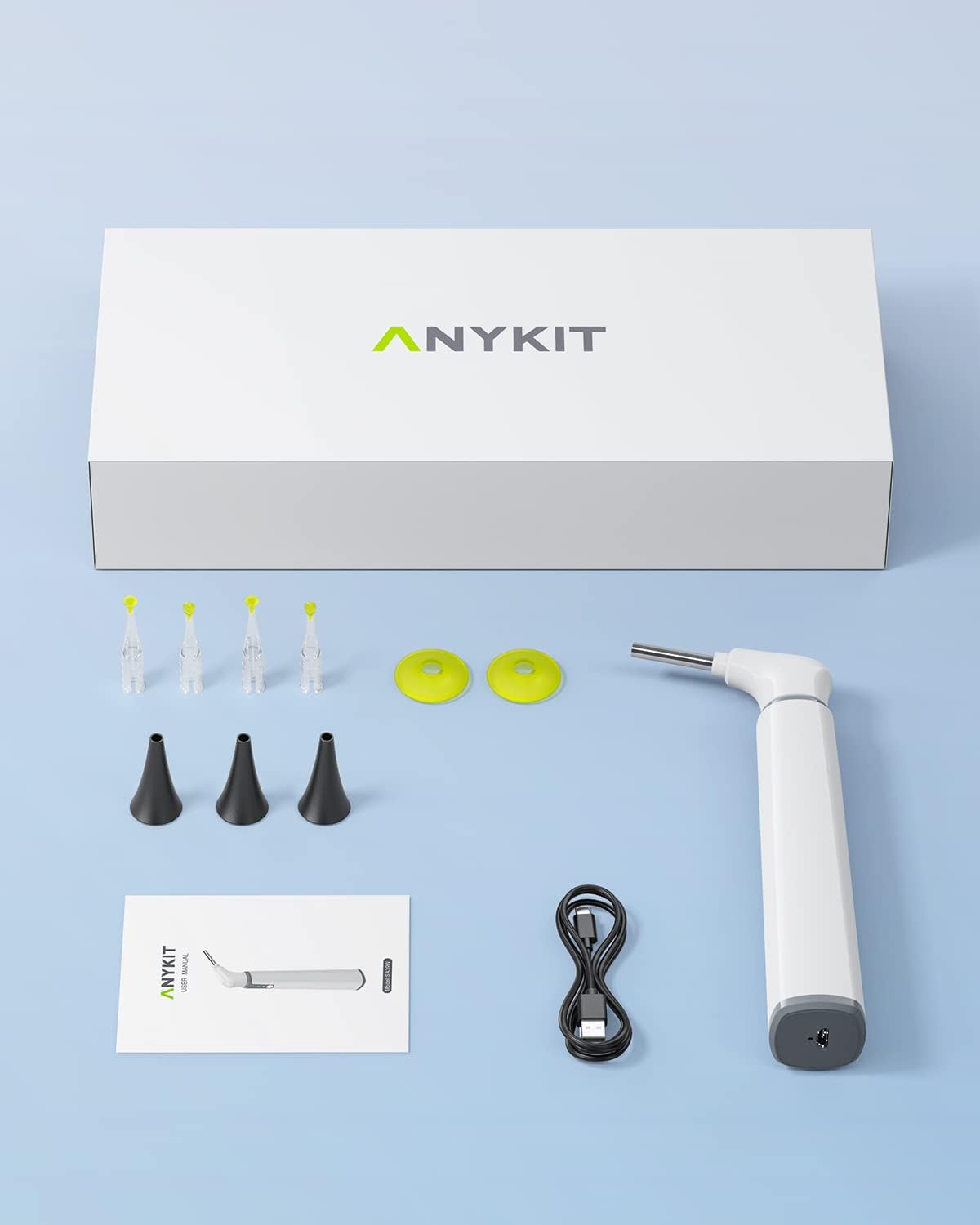 Anykit Wireless Otoscope Ear Camera with Dual View, 3.9mm 720PHD WiFi Ear Scope with Ear Wax Removal Tool for Kids and Adults & Pets, Compatible with Android and iPhone
Always Keep Your Direction- Equipped with an intelligent directional gyroscope, the otoscope detects changes in orientation and rotation, ensuring a stable image and clear view of the ear canal and eardrum.
Safe & Effective Wax Removal Tool- The otoscope is designed with specula and an adjustable protection cover to ensure safety and prevent cross-infection. The soft silicone earpicks provide a comfortable and safe experience for earwax removal.
Compare Images & Track Ear Situation with 2 View Modes & Smart Ear Side Selection - In split-screen mode, easily compare earlier images with real-time view to monitoring ear health
Save Your Time & Money - Capture images and videos of your ear with ease, allowing you to quickly and conveniently send them to your doctor for professional consultation without the need for an appointment or in-person visit.
Compatible with Apple iOS & Android - Our WiFi otoscope works well iPhone, iPad, Android phone & tablet. Download the free APP "Smart Endoscope" from the ios App Store or Google Play Store.
Wireless Design & Overheat Protection - The otoscope's built-in WiFi simplifies the design for easy connectivity, and innovative overheat protection ensures safe and comfortable use
More Ergonomic Design for Better Images - 70-degree angle design fits better with human ear structure creating a more expansive angle view, LED lights help get more realistic and clear images, allowing users to check their ears with total confidence.