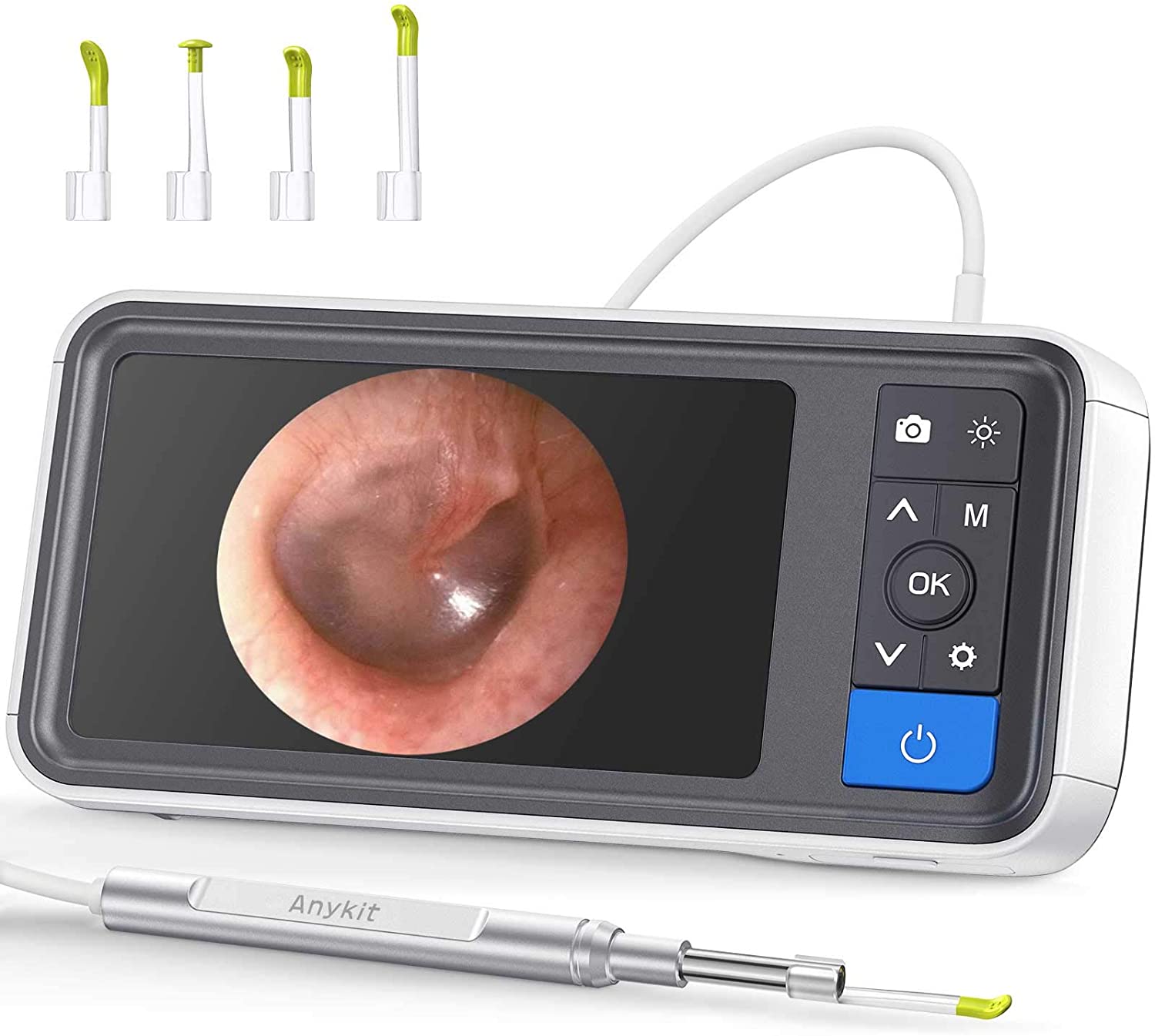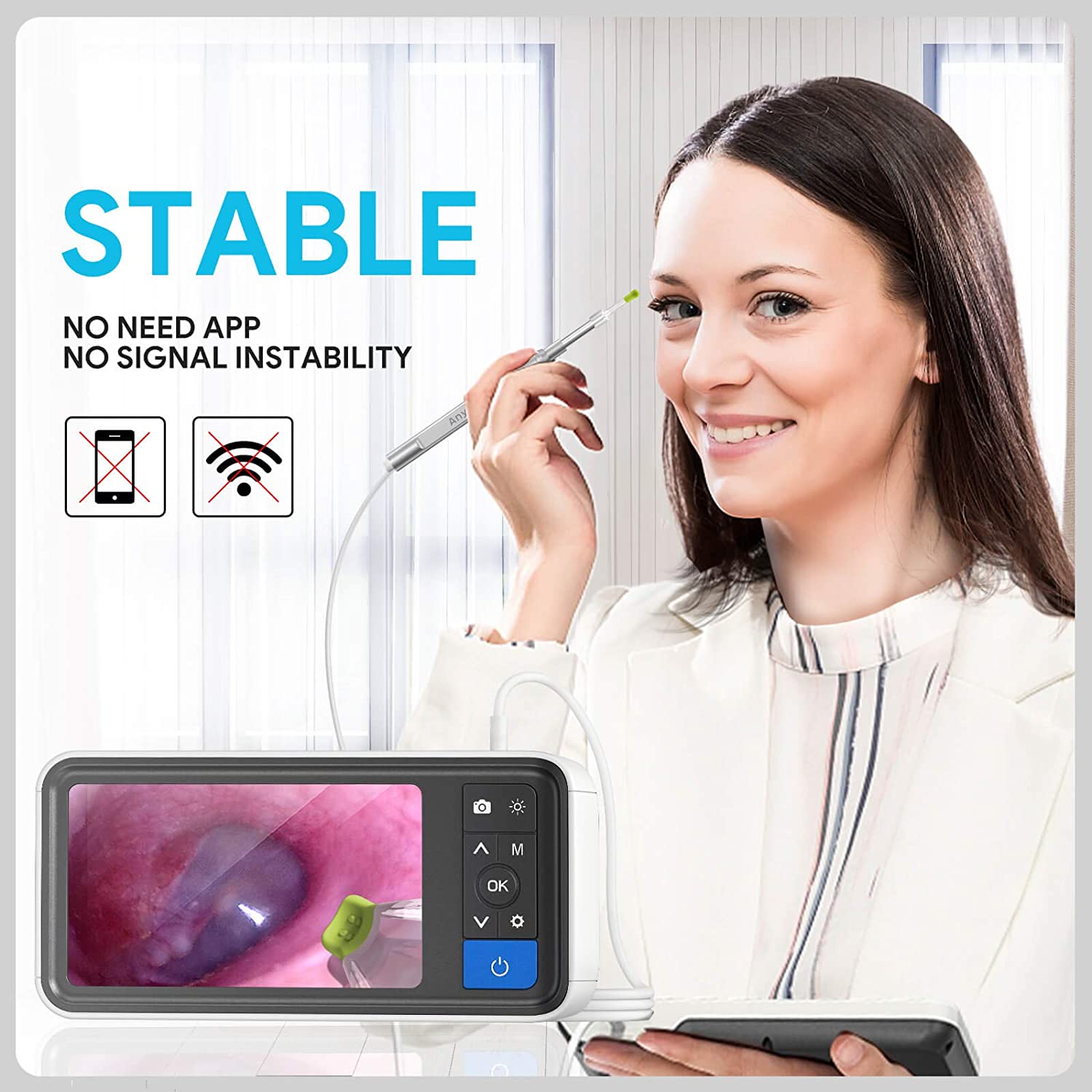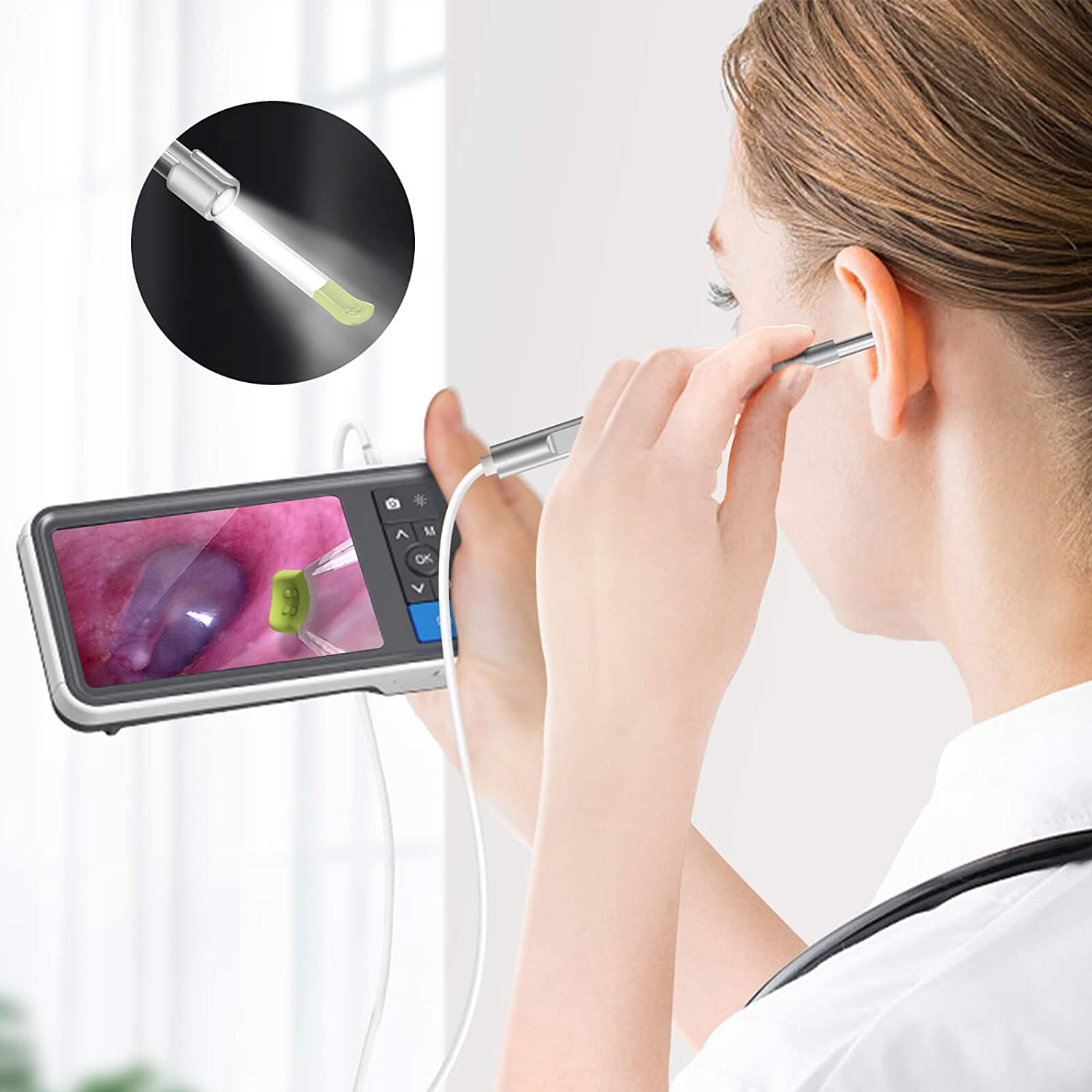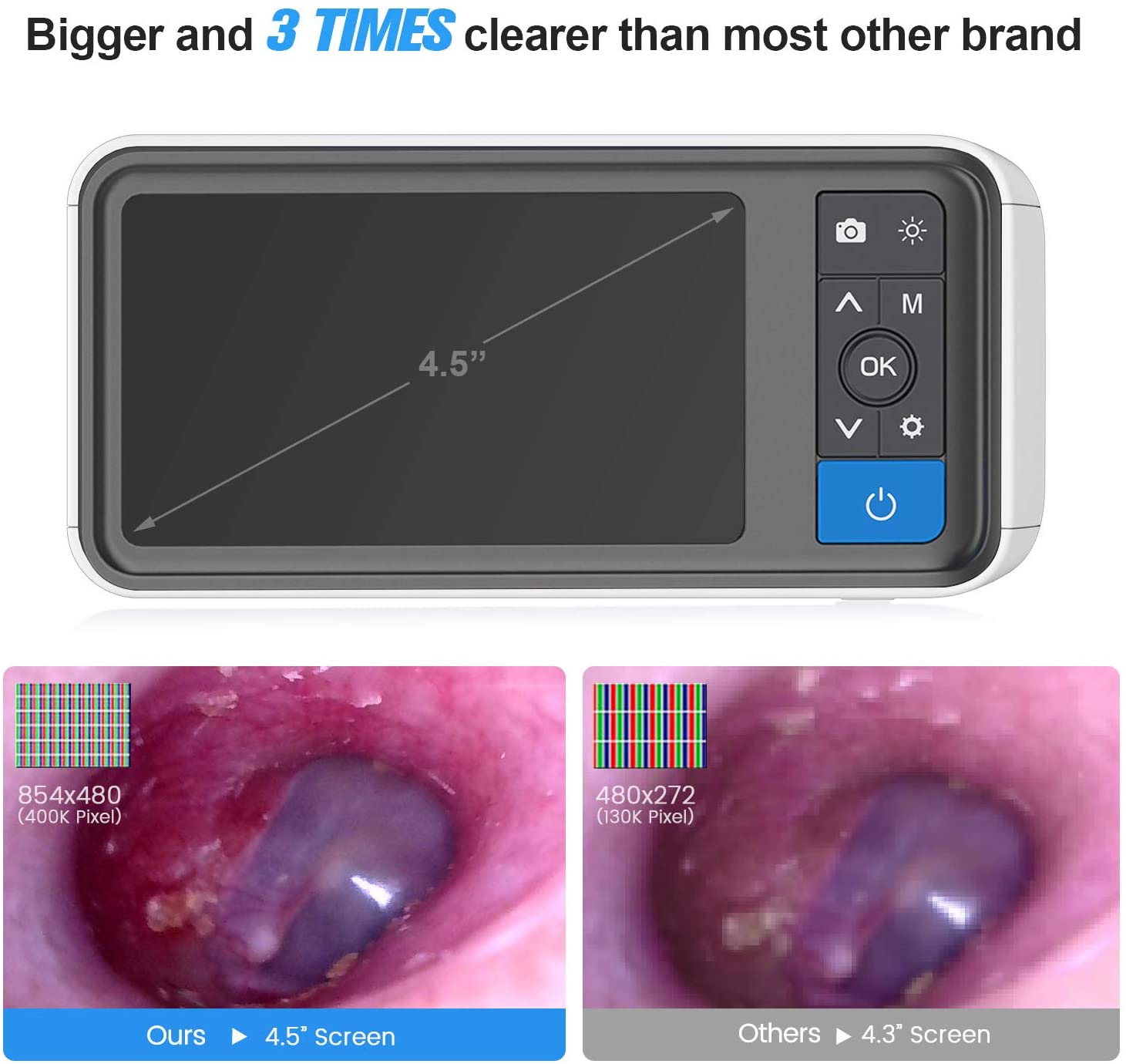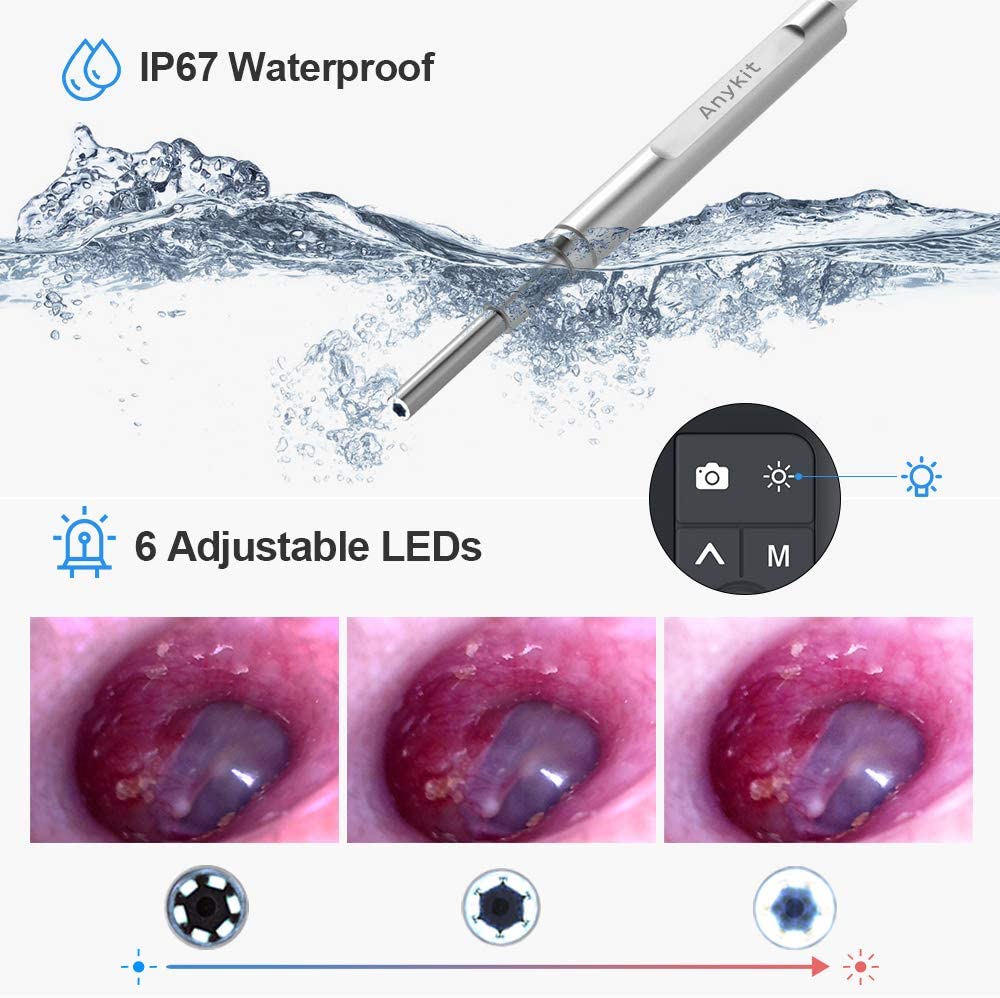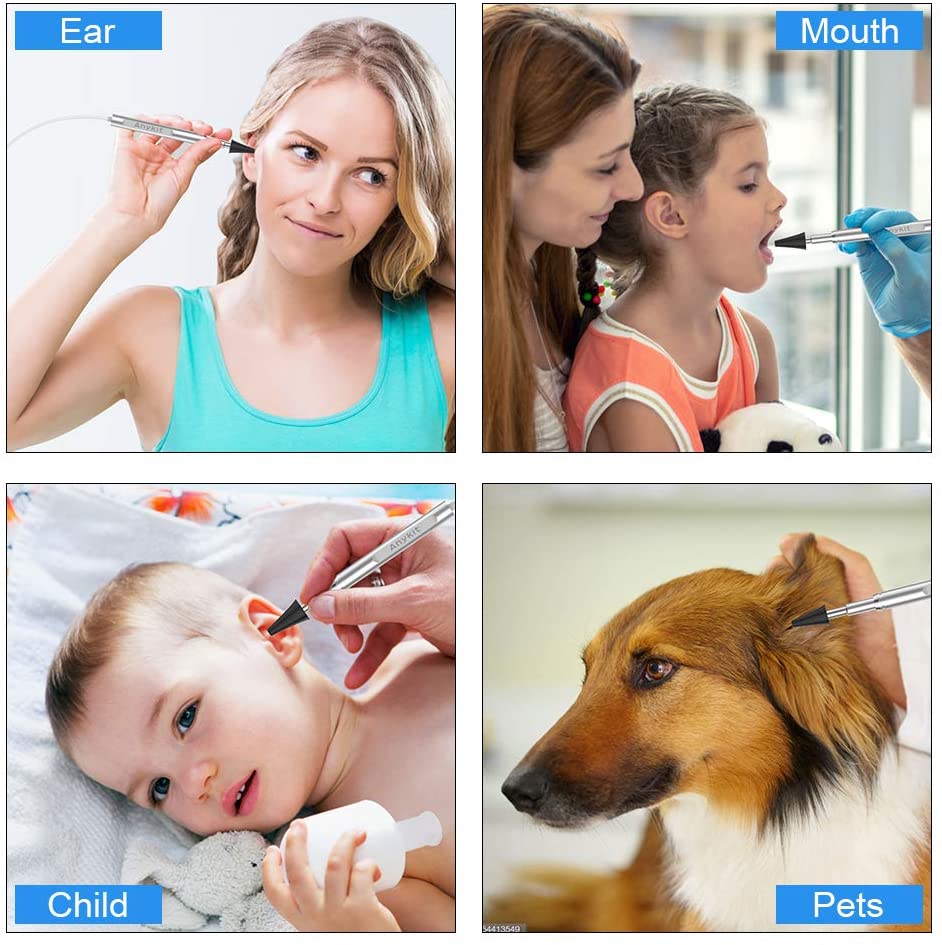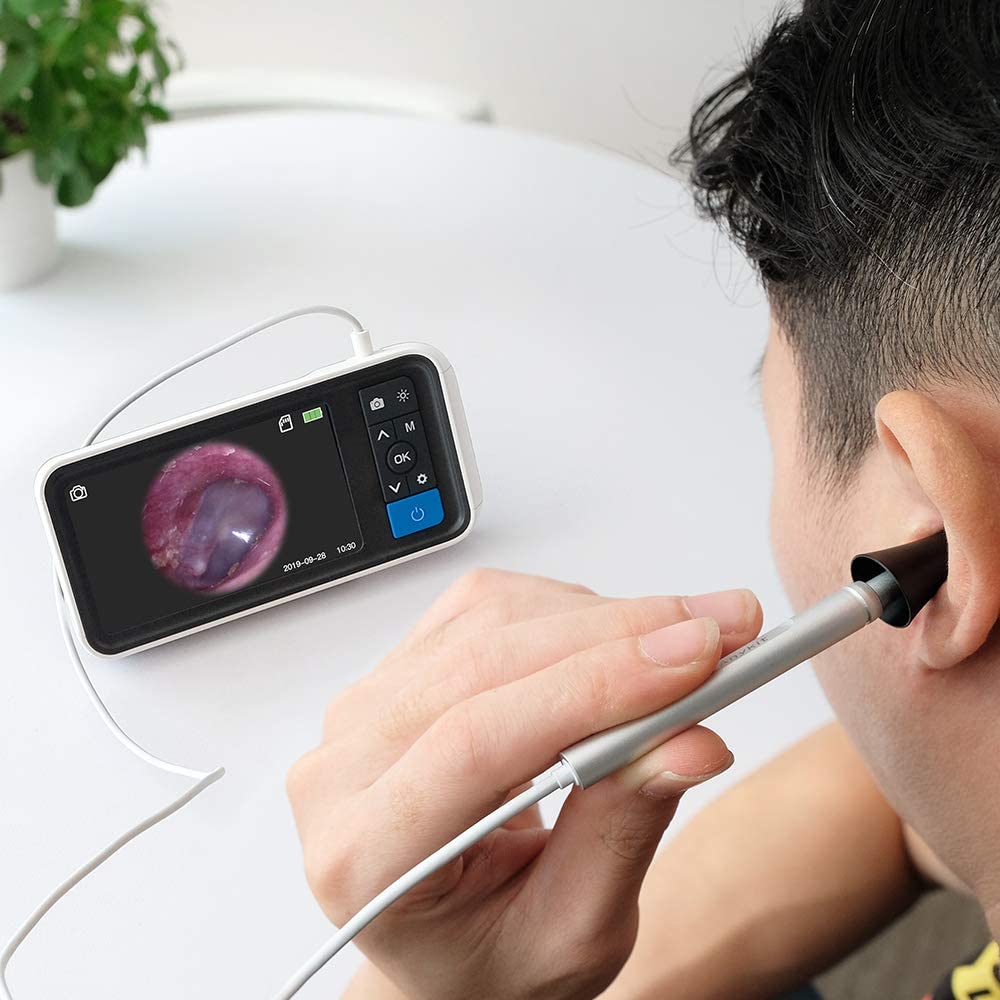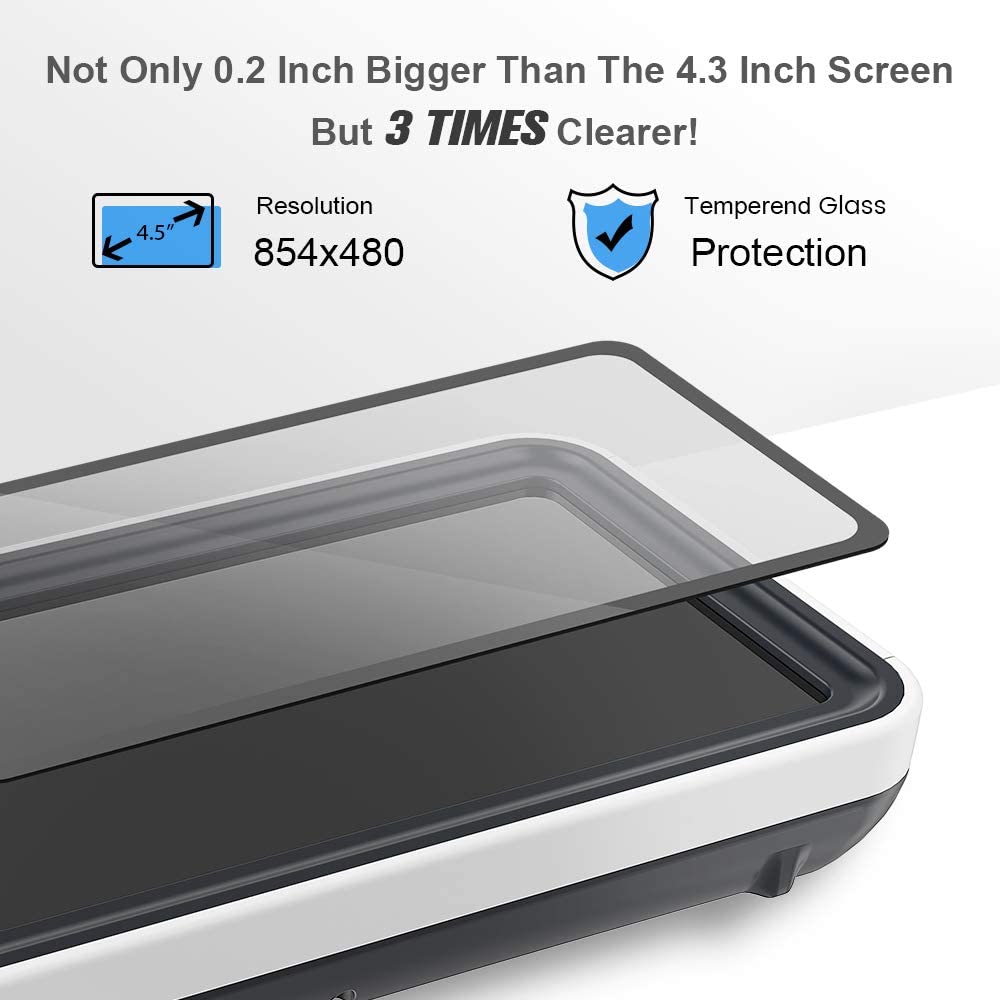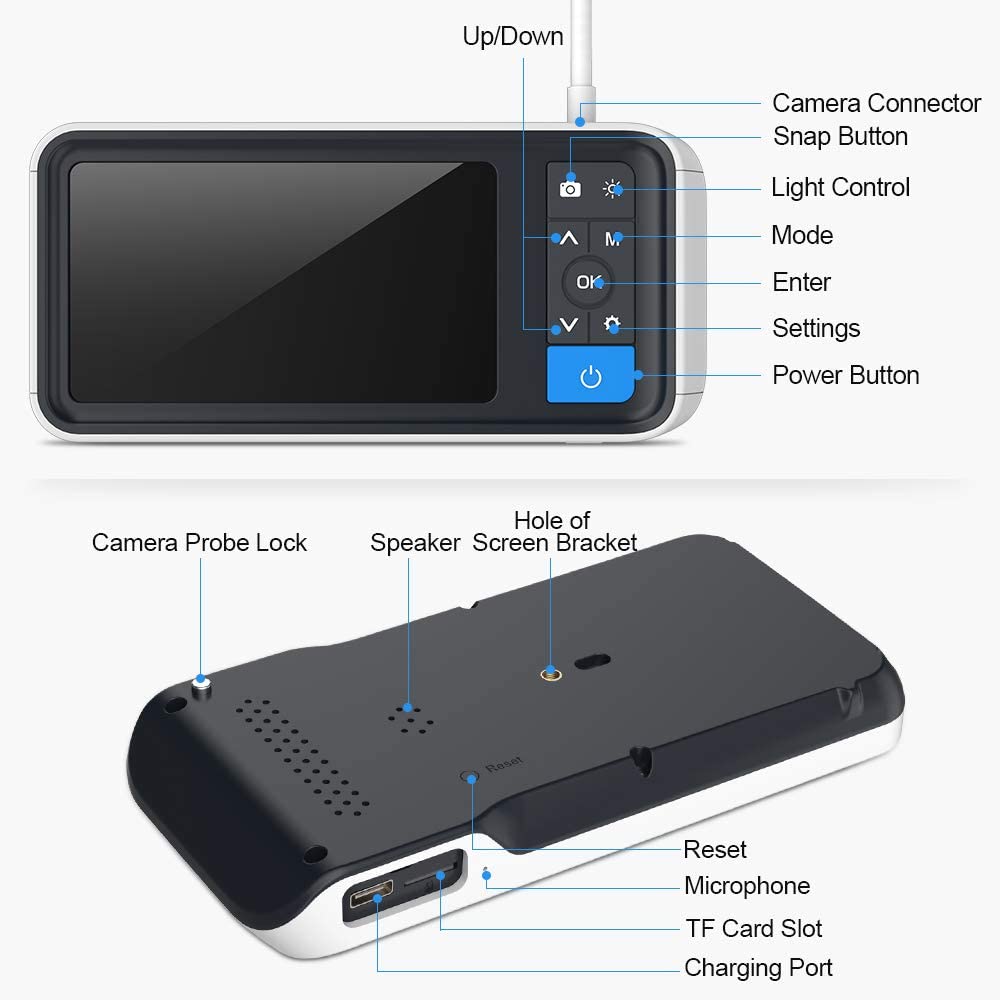 Digital Otoscope with 4.5 Inches Screen, Anykit 3.9mm Ear Camera with 6 LED Lights, 32GB Card, Ear Wax Removal Tool, Specula and 2500 mAh Rechargeable Battery, Supports Photo Snap and Video Recording
Wondering about the health of your ear(Whether there is excess earwax or infection)? Anykit otoscope can help you check and keep track of your ear record.

【APP-Free Otoscope】:With a 4.5 inch full color screen, users can view the live image of inner ear directly on the display. No worries about download App to mess up your cellphone. Absolutely NO App required.

【Ultra Slim 3.9mm Camera】: The probe can access adult and children's ear cannal easily, with the 720 HD camera sensor and 6 adjustable LED lights, offering a crystal clear view of the tympanic membrane.

【Snapshot and Video Recording: 】 Users can capture live pictures and videos, save to the inserted 32GB memory card and send to their doctors for a quick and easy consultant.

【Package content】: 4.5 inch Monitor, 3.9mm camera probe, Detachable Bracket(Gives users full control & comfort over the device, even when using on jumpy children), user manual, 3x specula, 4x ear picks ( 2 for adult,2 for children), USB charging cable(charger NOT included)

Our mission is to commit to superior product development, constantly pursue innovation, and provide you the best shopping experience.
Thanks to all customers for their suggestions and feedback on our otoscope series.
Anykit MS450 otoscope is another milestone for Anykit team, this digital hand-held otoscope with built-in 4.5 inch color screen that displays images without the need for a computer or cellphone, no installation of software needed.
With the detachable screen holder, the monitor can stand on itself, user can free up hands to gently pull the top of your ear up and back to help viewing your eardrum easily(Normally, human's ear canal is not perfectly straight).
This otoscope kit comes complete with both Adult and Pediatric size spoon and a high definition camera lens, offering a crystal clear view of the tympanic membrane, users can take photos and record videos to the inserted in 32GB memory card.
Please Kindly Notice These Tips:
Please read the User Manual carefully to properly use the scope for best results.
1.The focal length is fixed at 2-3cm (1 inch), Please adjust the distance between the camera lens and your ear to get focused if you can not see the image clearly.

Please adjust the brightness of the LED lights to prevent glare.

Please keep the camera clean to avoid blurry image. Blurred images after a period of use are caused by the earwax on the camera lens(Most people's earwax is oily and can cause glare, unclare image) If the earwax does not carefully wiped out, this will make it stick to the lens more firmly.

 

Please clean the lens carefully with alcohol pads before and after use.

When you connect the monitor to a computer, Power on for data sync, power off for Charging. If you wanna use it while charging, please use a charger instead of a USB cable to connect it to the computer to charge it.
Anykit MS450 otoscope ear camera with 4.5 inch color screen and 3.9mm diameter camera